2019-20  |  2018–19  |  2017–18  |  2016–17  |  2015–16  |  2013–14  |  2011–12
---
2019-20
Julie Rodrigues Widholm
Director and Chief Curator DePaul Art Museum, Chicago
"Expanding the Canon:
A Call for Curatorial Activism in 21st Century Museum"
November 21, 2019
University of Oregon in Eugene
Julie Rodrigues Widholm is Director and Chief Curator of DePaul Art Museum where she leads the strategic and artistic vision to promote equity and interdisciplinary education in art museums. Prior to taking the helm at DPAM in September 2015, she was Curator at the Museum of Contemporary Art. She has organized more than 100 solo and group exhibitions, including Julia Fish: bound by spectrum, Brendan Fernandes: The Living Mask, Barbara Jones-Hogu: Resist, Relate, Unite, Rashid Johnson: Message to Our Folks, Doris Salcedo, Unbound: Contemporary Art after Frida Kahlo, Escultura Social: A New Generation of Art from Mexico City, which have been presented at museums across the U.S. such as DePaul Art Museum, MCA Chicago, the Solomon R. Guggenheim Museum, Perez Art Museum Miami, the Nasher Museum at Duke University, MIT List Visual Arts Center, among others. She grew up in Brazil, Mozambique, Portugal, Germany, and across the U.S.
Julie Rodrigues Widholm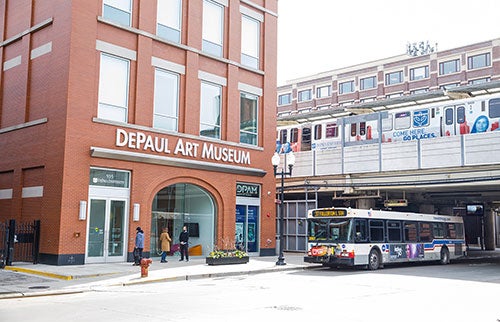 DePaul Art Museum, Chicago, IL.
---
2018–19
Julia Bryan-Wilson
"Bruce Nauman: Queer Homophobia"
November 8, 2018
University of Oregon in Eugene
Julia Bryan-Wilson is the Doris and Clarence Malo Professor of Modern and Contemporary Art at the University of California, Berkeley; she is also the Director of the UC Berkeley Arts Research Center. She is the author of Art Workers: Radical Practice in the Vietnam War Era (2009); Art in the Making: Artists and Their Materials from the Studio to Crowdsourcing (2016); and Fray: Art and Textile Politics (2017), which was awarded the 2018 Robert Motherwell Book Prize. Bryan-Wilson's influential writings on feminist and queer theory, craft histories, and contemporary art in the Americas have been widely published in venues that include Afterall, Artforum, Art Bulletin, Bookforum, differences, Grey Room, October, Oxford Art Journal, and Parkett, and she is the cocurator of the traveling exhibition Cecilia Vicuña: About to Happen.
---
2017–18
Jan Verwoert
"Live Through This: The Fate of Public Voices"

November 9, 2017
Portland Art Museum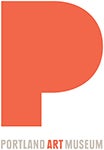 November 14, 2017
University of Oregon in Eugene
Jan Verwoert will address the existential condition of critical writing. "The model of one person passing judgment on others has become ridiculous," he says. "Art, life, politics—we're in it together after all, even and especially now that societies are forcefully split. What does it take for a voice to articulate intuitions and observations in a manner that allows for very different people to relate to a public thinking process? Urban satire can do it. Is this because laughing at the state of the world awakens a sense of grotesque, yet fateful connectedness?"
Jan Verwoert is a critic and writer on contemporary art and cultural theory, based in Berlin. His writing has appeared in different journals, anthologies and monographs. He teaches at the Piet Zwart Institute Rotterdam. He is a professor for theory at the Oslo National Academy of the Arts and guest professor at the UdK Graduate School, Berlin. He is the author of Bas Jan Ader: In Search of the Miraculous, MIT Press/Afterall Books 2006, the essay collection Tell Me What You Want What You Really Really Want, Sternberg Press/Piet Zwart Institute 2010, together with Michael Stevenson, Animal Spirits — Fables in the Parlance of Our Time, Christoph Keller Editions, JRP, Zurich 2013, a second collection of his essays Cookie! published by Sternberg Press/Piet Zwart Institute 2014 and editor of the anthology on artistic knowledge No New Kind of Duck — Would I know how to say what I do?, Diaphanes & UdK Graduate School, Zurich-Berlin 2016.
---
2016–17
Diana Nawi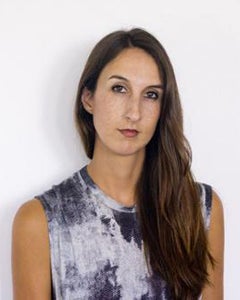 April 12, 2017
Oregon College of Art and Craft, Portland
Oregon College of Art and Craft is pleased to present Diana Nawi of Pérez Art Museum Miami (PAMM) as the 2017 speaker. Nawi will give a lecture that explores the importance of context, place, and history in creating a museum program, including a discussion of Nawi's recent exhibitions and how they relate to larger questions of institution building.
Nawi is Associate Curator at PAMM, where she has curated exhibitions including John Dunkley: Neither Day nor Night, Nari Ward: Sun Splashed, Iman Issa: Heritage Studies, and Adler Guerrier: Formulating a Plot. Nawi has organized newly commissioned projects with artists such as Yael Bartana, Nicole Cherubini, LOS JAICHACKERS, Shana Lutker, and Matthew Ronay.
Prior to joining PAMM, Nawi was the assistant curator for the Solomon R. Guggenheim Foundation's Abu Dhabi Project. In this role, she was centrally involved in the research and planning of the future Guggenheim Abu Dhabi, a contemporary art museum in the United Arab Emirates. Nawi has a wide-ranging knowledge of contemporary art, with a particular expertise in art of the Americas and larger Middle East.
Nawi also served as the Marjorie Susman curatorial fellow at the Museum of Contemporary Art Chicago and a fellow at the Massachusetts Museum of Contemporary Art. In 2016, she curated EXPO Chicago's popular IN/SITU sector, which brought large-scale installations and site specific works to the fair on Navy Pier and the surrounding Chicago area.
She completed her MA at the Williams College Graduate Program in the History of Art and concurrently served as a curatorial fellow at the Massachusetts Museum of Contemporary Art, North Adams. She received her BA from the University of California, Los Angeles, with a major in art and a minor in art history and Chicana and Chicano Studies.
Photo courtesy of PAMM.org
---
Ruba Katrib
"Sculpture as Substance"

November 10, 2016
University of Oregon in Eugene
November 13, 2016
University of Oregon in Portland
Following artists who explore the malleability of materials and their implications—from the scientific to the social and political—this talk responds to the emergence of new material concerns in current art, grounding the discussion in the works of a key group of historical and new artists who use active substances in their works. The inclusion of living materials and sensory elements in contemporary artworks reflects a blurring of boundaries within the field of sculpture that challenges its definition in terms of site and scale, and focuses less on the subject depicted or content engaged, and more on the potential of its material makeup.
Ruba Katrib is curator at Sculpture Center in Long Island City, New York, where she has produced the group shows The Eccentrics (2015), Puddle, Pothole, Portal (2014) (co-curated with artist Camille Henrot), Better Homes (2013) and A Disagreeable Object (2012). Recent solo shows include exhibitions with Rochelle Goldberg (2016), Anthea Hamilton, Gabriel Sierra, Magali Reus, Michael E. Smith and Erika Verzutti (all 2015). Katrib's previous post was as associate curator at the Museum of Contemporary Art (MOCA), North Miami, she organized several acclaimed solo and group exhibitions.
---
2015–16
Herb Tam
"Chinese Americana: Curating from an Archival History"
April 5, 2016
Oregon College of Art and Craft, Portland
During this free presentation, Tam will describe the challenges and rewards of curating from a unique cultural and historical point of view. Attendees will learn how Tam's rigorous analysis and investigation can serve the curatorial process.
Herb Tam is the Curator and Director of Exhibitions at the Museum of Chinese in America (MOCA), New York. He recently curated the "Waves of Identity: 35 Years of Archiving " exhibition, which explores the construction of Chinese American identity through MOCA's archival materials. In 2012 he curated "America through a Chinese Lens," a photographic survey of America by contemporary artists and non-professional photographers of Chinese descent. Tam has previously served as the Associate Curator at Exit Art and the Acting Associate Curator at the Queens Museum of Art. While at Exit Art, he curated "New Mirrors: Painting in a Transparent World"; and co-curated "Summer Mixtape Volume 1," an exhibition exploring the role of pop music in the work of emerging artists. In 2007, Tam curated "A Jamaica, Queens Thing" exhibition about the intersection between hip hop and the crack cocaine epidemic. He has also curated solo exhibitions with artists Lee Mingwei, Rafael Sanchez, and Regina Jose Galindo; and worked on historical exhibitions about urban planner, Robert Moses, and alternative art spaces in New York. Tam was born in Hong Kong and raised in the San Francisco Bay Area. He studied at San Jose State University and earned a Master of Fine Arts degree from the School of Visual Arts, New York.
---
Steven Matijco
"Based on a True Story: Misbehaving Memory"
November 15, 2015
University of Oregon in Portland
November 18, 2015
University of Oregon in Eugene
Steven Matijcio is the curator of the Contemporary Arts Center in Cincinnati, Ohio. Prior to this position he served as Curator of Contemporary Art at the Southeastern Center for Contemporary Art in Winston-Salem, North Carolina. Matijcio is a graduate of the Center for Curatorial Studies at Bard College, New York (MA) and the University of Toronto (HBA). He has held positions in a number of institutions including the Plug In Institute of Contemporary Art, The Power Plant Contemporary Art Gallery, the Art Gallery of Ontario, and the National Gallery of Canada. In 2012 he curated the 4th edition of the Narracje Festival in Gdansk, Poland. Matijcio's 2013 essay "Nothing to See Here: The Denial of Vision in Media Art" was accepted into the RENEW: Media Art Histories Conference in Riga, Latvia.
---
Sara O'Keeffe
"Surround Audience"

August 24, 2015
Reed College Chapel, Portland
A special lecture on the methodologies and practices of the 2015 New Museum Triennial by participating curator Sara O'Keeffe.
Sara O'Keeffe, assistant curator at the New Museum, was part of the curatorial team that organized the 2015 Triennial: Surround Audience, along with New Museum Curator Lauren Cornell and artist Ryan Trecartin. Surround Audience featured fifty-one artists from over twenty-five countries and pursued numerous lines of inquiry, including: What are the new visual metaphors for the self and subjecthood when our ability to see and be seen is expanding, as is our desire to manage our self-image and privacy? Is it possible to opt out of, bypass, or retool commercial interests that potentially collude with national and international policy? How are artists striving to embed their works in the world around them through incursions into media and activism? O'Keeffe will discuss these conceptual threads, as well as the process of producing the New Museum Triennial—for which a third of the works were commissioned—and discuss the Triennial's numerous research and production residences for international and local artists.
Sara O'Keeffe also worked on the "The Great Ephemeral" (2015); "Report on the Construction of a Spaceship Module" (2014); and "Kelly," the exhibition of Wynne Greenwood, co-presented with Reed College's Douglas F. Cooley Memorial Art Gallery (2015). Previously, she served as Curatorial Assistant at the Guggenheim Museum where she was a curatorial liaison for the Young Collectors Council, a patrons group and acquisitions committee that focuses on the work of emerging artists. Between 2012 and 2013, she served as coordinator of Critical Practices' La Table Ronde conversation series—an intimate forum for the discussion of contemporary social and cultural issues. O'Keeffe graduated from Reed College with a degree in art history in 2010.
---
Caryn Coleman
"Contagious Allegories: art, film, horror, and spectatorship"

Thursday, May 21, 2015
University of Oregon in Portland
Caryn Coleman is a New York-based curator and writer whose curatorial practice explores the intersection of cinema and visual art with a focus on horror film's influence on contemporary artists. She is currently the Senior Film Programmer at Nitehawk Cinema and co-editor of the philosophy journal Incognitum Hactenus. Her blog on horror and contemporary art, THE GIRL WHO KNEW TOO MUCH, received the 2012 Creative Capital/Warhol Foundation Art Writers Initiative grant. Recent film programs include the monthly Art Seen series, Journalists in Film with VICE News, Summer Doc Initiative with the Tribeca Film Institute, Committed: the mental institution in film, and the annual Nitehawk Shorts festival. Recent curatorial projects include Empty Distances at Mark Moore Gallery, Film as a Social Art for the 2013 New York CAA conference, and Keep Moving: objects and architecture in the apocalypse at the Power Plant Gallery.
Coleman was the Curator for the Volunteer Lawyers for the Arts' Art & Law Residency (2011 & 2012). She owned the art gallery sixspace in Los Angeles (2002-2008) and in Chicago (1998-2000). She has worked in the Education Department at the Museum of Contemporary Art, Chicago and provided exhibition/publication research to Ralph Rugoff, Director of the Hayward Gallery. In addition to founding the seminal art. blogging.la, her writings have appeared in Fangoria.com, OneplusOne Journal, VICE. com, Brighton Photo Fringe, LUX, Rue Morgue, the Modernist, Art Review online, Beautiful Decay, and Los Angeles Weekly.
She received her MFA in Curating, with distinction, from Goldsmiths College.
---
2013–14
Michael Ned Holte
"Closer-than-close: Notes on Some Exhibitions and (at least) One Performance"

Saturday, December 6, 2013
University of Oregon in Portland
Michael Ned Holte is a writer, independent curator, and educator based in Los Angeles. His texts have appeared in publications including Live Art in LA: Performance in Southern California, 1970-1983 (Routledge); Seven Films by Paul Sietsema (Mousse/MCA Denver); Kathryn Andrews: Special Meat Occasional Drink (Museum Ludwig); In the Shadow of Numbers: Charles Gaines Selected Works from 1975-2012 (Pomona College Museum of Art/Pitzer Art Galleries); Richard Hawkins—Third Mind (Art Institute of Chicago/Yale); and Roy McMakin: When is a Chair Not a Chair (Skira/Rizzoli). He is a frequent contributor to print and online periodicals such as Afterall, Artforum International, Art Journal, East of Borneo, Kaleidoscope, Pin-Up, and X-tra. Holte is codirector of the Art Program at the California Institute of the Arts. Previously he taught at the University of Southern California and was a visiting faculty member of the Core Program at the Glassell School of Art at the Museum of Fine Arts, Houston.
Holte has organized numerous exhibitions including "TL;DR" (2014) at Artspace, Auckland, New Zealand; "Temporary Landmarks & Moving Situations" at Expo Chicago (2012); "Support Group" at Thomas Solomon at Cottage Home, Los Angeles (2010); "Laying Bricks" at Wallspace Gallery, New York (2007); and "Celine and Julie Go Boating" at Anna Helwing Gallery, Los Angeles (2005). In 2008, he was a member of the curatorial team for "Present Future" at Artissima 15 in Torino, Italy. Along with Connie Butler, he was co-curator of the 2014 edition of "Made in L.A." at the Hammer Museum, Los Angeles.
---
Eric Fredericksen
"Dedicated to You, But you Weren't Listening"

Tuesday, July 29, 2014
University of Oregon in Portland
Eric Fredericksen is the Waterfront Program Art Manager for the City of Seattle, developing art commissions and cultural projects for the city's central waterfront. He is also an independent curator and writer, and an adjunct lecturer at the University of Washington School of Art. Previously he was director of Western Bridge, an exhibition space of the Ruth and William True Collection in Seattle, and an editor and writer for The Stranger and Architecture. He has organized exhibitions at the Contemporary Art Gallery, Artspeak, and the Or Gallery, Vancouver; at Open Satellite, Bellevue, WA, and the Noorderzon Festival, Groningen, the Netherlands.
---
Michael Darling
"Photography Shoots Itself: The Objectification of the Photograph from Jiro Takamatsu to Camille Henrot"

Tuesday, April 29, 2014
University of Oregon in Portland
Wednesday, April 30, 2014
University of Oregon in Eugene
Michael Darling is the James W. Alsdorf Chief Curator of the Museum of Contemporary Art (MCA), Chicago, where he has organized the exhibitions Pandora's Box: Joseph Cornell Unlocks the MCA Collection, The Language of Less (Then and Now), IAIN BAXTER&: Works 1958-2011, Ron Terada: Being There, David Hartt: Stray Light, Phantom Limb: Approaches to Painting Today, and Think First, Shoot Later: Photographs from the MCA Collection. Forthcoming exhibitions include Isa Genzken: Retrospective and Anne Collier.
Previously, Darling was the Jon and Mary Shirley Curator of Modern and Contemporary Art at the Seattle Art Museum (SAM). His exhibitions at SAM included Kurt, Target Practice: Painting Under Attack, 1949-78, Thermostat: Video and the Pacific Northwest, along with exhibits on the work of Su-Mei Tse, Nicolas Provost, Geoff McFetridge, Enrico David, Oscar Tuazon and Eli Hansen. Prior to SAM, Darling was associate curator at the Museum of Contemporary Art (MOCA), Los Angeles, where he curated the exhibitions Roy McMakin: A Door Meant as Adornment, Sam Durant, Painting in Tongues, and The Architecture of R.M. Schindler. He also organized Superflat in collaboration with the artist Takashi Murakami. Darling received his BA in art history from Stanford University, and his MA and PhD in art and architectural history from the University of California, Santa Barbara.
Darling frequently serves as a panelist, lecturer, and guest curator on contemporary art and architecture.
---
Anne Ellegood
"ReThinking Engagement"

Monday, October 8, 2013
Oregon Arts Summit
Hosted by Oregon Arts Commission
Oregon Convention Center, Portland
Ellegood will also participate as a keynote speaker for the 2013 Oregon Arts Summit "Re-Thinking Engagement" on October 8, 2013. The Oregon Arts Summit, hosted by the Oregon Arts Commission, features presentations by leading national experts and Oregon leaders—within and outside the Arts sector to deepen the exploration of this year's theme, "Re-Thinking Engagement."
Since joining the Hammer in 2005, Ellegood has co-organized two large-scale exhibitions-All of this and nothing (2011) and the Hammer's inaugural biennial of Los Angeles-based artists, Made in LA 2012, a city-wide effort that included 60 LA-based artists working in all different mediums.
 

Prior to joining the Hammer, Ellegood was Curator of Contemporary Art at the Hirshhorn Museum & Sculpture Garden in Washington D.C., since 2005. Previously, she was the New York-based Curator for Peter Norton's collection of over 2,400 works of international contemporary art. From 1998-2003, she was the Associate Curator at the New Museum of Contemporary Art in New York.
 

While at the Oregon Arts Summit, Ellegood will also participate in an afternoon break-out session focusing on Oregon's Visual Arts Ecology. She will join Tom Manley, President of Pacific Northwest College of Art and Portland artists Tad Savinar and Jon Raymond to talk about the forces that allow a community of artists to thrive.
Ellegood's visit to Oregon is sponsored by The Ford Family Foundation's Visiting Curator and Critic Program, organized by the University of Oregon School of Architecture and Allied Arts in partnership with The Ford Family Foundation.

---
John Spiak

Curator tour: Oregon artist studios September 2013
John D. Spiak was appointed Director/Chief Curator of California State University Fullerton's Grand Central Art Center (GCAC), Santa Ana in September of 2011.
His curatorial emphasis is on contemporary art and society, with focus on works in social practice and video. Through the GCAC Artist in Residence initiative, Spiak hosts national and international artists at the center as they develop projects, most recently Adriana Salazar (Bogota, Colombia) and Carmen Papalia (Vancouver, BC).
Prior to his appointment at GCAC, he was Curator at the Arizona State University Art Museum, joining that staff in 1994. Spiak was acting curator in charge of the ASU Art Museum residency initiative series Social Studies, which featured solo social practice community projects. In 1997, he founded and was acting director for fifteen years of the annual ASU Art Museum Short Film and Video Festival.
Spiak has curated over 100 solo and group exhibitions over his career, working directly with artists including Pipilotti Rist, Shirin Neshat, Brent Green, Tony de los Reyes, Jillian Mcdonald and Adam Chodzko. His projects have received support from such prestigious organizations as The British Council, Metabolic Studio, Polish Cultural Institute, National Endowment for the Arts (NEA), CEC ArtsLink and The Andy Warhol Foundation for the Visual Arts.
---
Buzz Spector

Curator tour: Oregon Coast, May 2013
Buzz Spector is an artist and critical writer whose artwork has been the focus of exhibitions in such museums and galleries as the Art Institute of Chicago, Corcoran Gallery of Art, Washington, DC, Mattress Factory, Pittsburgh, PA, Orange County Museum of Art, Newport Beach, CA, and the Urban Institute for Contemporary Arts, Grand Rapids, MI. Spector's work makes frequent use of the book, both as subject and object, and is concerned with relationships between public history, individual memory, and perception.
Spector's poetry and experimental writing has been published in various journals and reviews since the 1970s, including Benzene, Café Solo, and River Styx. He was a co-founder of WhiteWalls, a magazine of writings by artists, in Chicago in 1978, and served as the publication's editor until 1987. Since then Spector has written extensively on topics in contemporary art and culture, and has contributed reviews and essays to a number of publications, including American Craft, Artforum, Art on Paper, Dialogue, Exposure, New Art Examiner, and Visions. A volume of selected interviews with Spector, plus new page art, Buzzwords, is newly in print from Sara Ranchouse Publishing, Chicago, and Spector is also the author of The Book Maker's Desire, critical essays on topics in contemporary art and artists' books (Umbrella Editions, 1995), and numerous exhibition catalogue essays, including Ann Hamilton: Sao Paulo – Seattle (University of Washington Press, 1992), Dieter Roth (University of Iowa Museum of Art, 1999), and The Hybrid Book (University of the Arts, Philadelphia, 2009).
Spector earned his B.A. in Art from Southern Illinois University at Carbondale in 1972, and his M.F.A. with the Committee on Art and Design at the University of Chicago in 1978. In 2005 he was awarded a New York Foundation for the Arts Fellowship in Printmaking/Drawing/Artists' Books. Among his other awards are a Louis Comfort Tiffany Foundation Fellowship in 1991 and National Endowment for the Arts Individual Artist Fellowships in 1982, 1985, and 1991. Spector is the Jane Reuter Hitzeman and Herbert F. Hitzeman Jr. Professor of Art and Dean of the College and Graduate School of Art in the Sam Fox School of Design & Visual Arts at Washington University in St. Louis.
---
2011–12
Jan Schall
"Inside / Outside: Integrating Art, Architecture, and the Landscape"

December 2, 2012
University of Oregon in Portland
The Bloch Building of the Nelson-Atkins Museum of Art in Kansas City, Missouri opened in June 2007. Designed by award-winning architect Steven Holl, it doubled the museum's footprint and expanded gallery space by two-thirds. At the same time, it radically changed the north and east sections of the museum's Kansas City Sculpture Park. Before the first shovel of earth had turned, the Department of Modern and Contemporary Art and museum designers were deeply immersed in the task of reinvention. Dr. Schall will discuss how plans, elevations and architectural models provided the framework within which imagination and experimentation took flight. While mathematics, measurement and engineering assured structural integrity, the museum's collection settled lightly into the new interior and exterior spaces. A perfect fit.
Jan Schall, the Sanders Sosland Curator of Modern and Contemporary Art, holds a doctorate in art history from the University of Texas at Austin and a master's degree in art history from Washington University in St. Louis. In 2000, Schall organized the National Endowment for the Arts Millennium Projects exhibition Tempus Fugit: Time Flies and produced both its accompanying catalog and award-winning website. Additionally, she curated the Museum's 75th Anniversary exhibition Magnificent Gifts for the 75th, Kiki Smith: Constellation, Inventing the Shuttlecocks and the seven-part Re:Installation series. She cocurated Sparks! The William T. Kemper Collecting Initiative, the five-part New Media Projects exhibition and 9 prints and drawings exhibitions.
Schall oversaw the renovation and reinstallation of the Museum's Kansas City Sculpture Park and developed and implemented both the program and installation of the modern and contemporary collection in the expanded Museum. She was a contributing author to (Im)Permanence: Cultures in/out of Time (Carnegie Mellon University), The Sublimated City (University of Missouri), Zhi Lin: Crossing History/Crossing Cultures (Frye Art Museum), and other publications. Formerly a professor of art history at the University of Florida, Gainesville, Schall's research has been supported by grants from the National Endowment for the Arts, the German Academic Exchange Service (DAAD), and the Andrew W. Mellon Foundation.
---
Suzanne Ramljak
"Wake Up Call: The Critic as Cultural Caffeine"

October 14, 2012
University of Oregon in Portland
Suzanne Ramljak's lecture, "Wake Up Call: The Critic as Cultural Caffeine," will address the importance of criticism as social stimulant. "Criticism serves a vital cultural role, helping to stimulate the public body and awaken minds to new perspectives" says Ramljak. "Yet critics are now becoming an endangered species. Recent firings of film critics at many major newspapers, along with the waning pull of critical judgment on popular opinion, are symptoms of this demise. 'Wake Up Call: The Critic as Cultural Caffeine,' will make a case for the value of critics as invigorating agents of awareness and change."
Ramljak is a renowned art historian, writer, curator and editor specializing in contemporary art and functional objects. She is currently editor of Metalsmith magazine and curator at the American Federation of Arts. She is former editor of Sculptor and Glass Quarterly magazines, and associate editor of American Ceramics.
Ramljak's visit to Oregon is the third professional tour of the series. In the fall of 2011, UCLA art historian and art critic George Baker presented lectures and visited artist studios in Portland, Salem and Eugene. In the spring of 2012, Helen Molesworth, curator of The Institute of Contemporary Art | Boston visited artists in Portland and Eugene; she delivered her lecture in conjunction with the opening of the Museum of Contemporary Art Chicago exhibit, "This Will Have Been: Art, Love, and Politics in the 1980s." A fourth visit is slated to take place in November 2012 with Jan Schall, curator of modern and contemporary art at The Nelson-Atkins Museum of Art.
"Early response to prior visits by out-of-state curators indicates that Oregon artists very much value the opportunity to talk about their work and receive feedback from experienced art professionals," stated Norm Smith, president of The Ford Family Foundation. "This fall we have planned two additional tours to reach artists living in Eastern and Southern Oregon since the two earlier visits focused primarily on the Portland Metro and Lane County areas."
---
Helen Molesworth
"This Will Have Been: Art, Love & Politics in the 1980s"

The George and Mathilda Fowler Endowed Lecture
March 6, 2012
University of Oregon in Eugene
March 8, 2012
University of Oregon in Portland
Helen Molesworth is the current chief curator at The Institute of Contemporary Art in Boston. She has served as the head of the department of modern and contemporary art at The Harvard Art Museums where her exhibitions included "Long Life Cool White: Photographs by Moyra Davey" and "ACT UP New York: Activism, Art, and the AIDS Crisis, 1987-1993." She is also known for her work organizing Hauser & Wirth's reinterpretation of Allan Kaprow, Yard happening with William Pope. L, Josiah McElheny, and Sharon Hayes.
Prior to joining Harvard, Molesworth was chief curator of exhibitions at the Wexner Center for Arts in Columbus, Ohio. She holds a PhD in the history of art from Cornell University.
A distinguished scholar, writer and curator, Molesworth will present her lecture, "This Will Have Been: Art, Love & Politics in the 1980s" to audiences in both Eugene and Portland. "This Will Have Been: Art, Love & Politics in the 1980s" is an exhibition organized by the Museum of Contemporary Art Chicago and guest curated by Molesworth. The exhibit at the MCA Chicago opens on February 11, 2012 and is timed to commemorate the 20th anniversary of the first HIV/Aids deaths. Today's political climate also seems an apt backdrop for the show, explains Molesworth.
"The crash of the market, the recession being the result of massive deregulation that began in the 1980s, and this raging battle for the conservative soul of America–they're all redolent of things that happened in the 80s," says Molesworth. Her lecture will further illuminate this parallel as well as bring to the forefront the art of the exhibit which Molesworth describes as "very melancholic."
Molesworth has been called "a curatorial force...[who] combines keen intelligence, insight, scholarship and a distinctive vision for the history of and future for contemporary art." She is lauded for her ability to inspire and delight art audiences and her propensity to connect audiences with art, ideas, history, and the joy of discovery.
---
George Baker
"Paul Thek: Notes from the Underground"

November 3, 2011
University of Oregon in Portland
The Hogue-Sponenburgh Art Lecture
November 7, 2011
College of Law, Willamette University, Salem
November 10, 2011
University of Oregon in Eugene
George Baker is a professor of art history at UCLA, where he has taught modern and contemporary art and theory since 2003. A New York and Paris-based critic for Artforum magazine throughout the 1990s, he also works as an editor of the journal October and its publishing imprint October Books. He regularly offers courses on all aspects of modernism and the historical avant-garde, on the history of photography in the 19th- and 20th-centuries, and on specialized topics in post-war and contemporary art history.
Baker received his PhD from Columbia University, and is a graduate of the art history program at Yale University and the Independent Study Program of the Whitney Museum of American Art. Professor Baker is the author, most recently, of The Artwork Caught by the Tail: Francis Picabia and Dada in Paris (MIT Press, 2007), and several other books including James Coleman: Drei Filmarbeiten (Sprengel Museum, 2002), and Gerard Byrne: Books, Magazines, and Newspapers (Lukas & Sternberg, 2003).
He has published essays on a variety of postmodern and contemporary artists including Robert Smithson, Robert Whitman, Anthony McCall, Louise Lawler, Andrea Fraser, Christian Philipp Müller, Tom Burr, Rachel Harrison, Paul Chan, Martin Kippenberger, Richard Hawkins, Mike Kelley, and Knut Åsdam. In 2007 and 2008, his essay on the artist Paul Chan was published in a catalog that accompanied Chan's major exhibition of the project The 7 Lights at the Serpentine Gallery in London and the New Museum in New York. Baker subsequently published an interview with Chan for the recent anti-war issue of October.
Currently, he is working on disparate projects including a revisionist study of Picasso's modernism and a shorter book on the work of four women artists–Zoe Leonard, Tacita Dean, Moyra Davey and Sharon Lockhart–to be entitled Lateness and Longing: On the Afterlife of Photography. The latter is part of a larger project that Baker has termed "photography's expanded field," detailing the fate of photography and film works in contemporary cultural production.