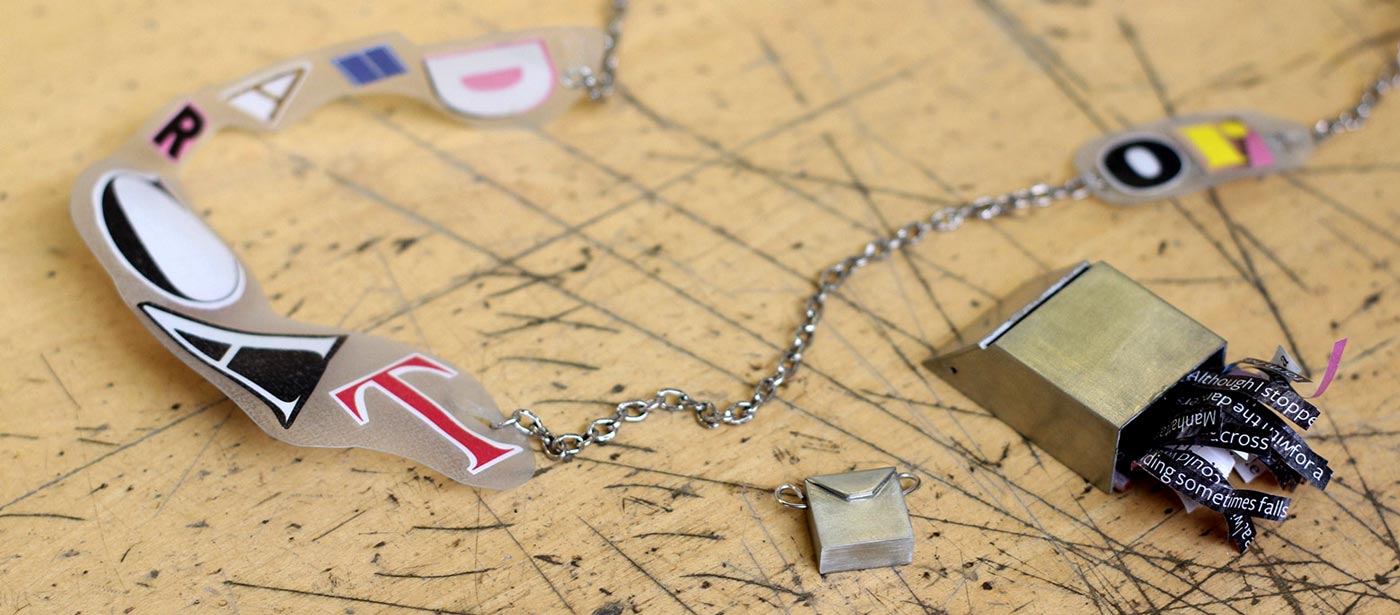 Through medium-specific seminars, independent studies, interdisciplinary critique colloquia, history of art and architecture courses, and art theory seminars, students in the Bachelor of Fine Arts (BFA) program synthesize an individual approach to making and thinking. Students work intensively in their studios to develop an independent body of work culminating in the BFA terminal project exhibition in the spring term. Critical insights from faculty members help students to develop mature personal work responsive to the issues defining the field today.
Area Head of Jewelry and Metalsmithing Anya Kivarkis is represented in both national and international gallery and exhibition venues and is establishing exciting new directions for the program. Professor Kate Wagle's research areas include adornment and sculpture. Her work is shown and published widely.
---
Degree Requirements
You must complete the five-year program with a total of 108 credits in art (a total of 220 university credits), including satisfaction of the requirements listed and the university's general education requirements for the BA or BS degree.
In addition to the requirements listed for the BA/BS degree, students must complete:
A total of 108 credits in the major, 40 additional credits
 
Three additional History of Art and Architecture courses (12 additional credits) for a total of six courses
 
One course from Issues & Practices in a media area, 3 credits (ARTC, ARTF, ARTM, ARTO, ARTP, ARTR or ARTS 490)
One course from ART 412 BFA Critique Colloquium, 3 credits
 
BFA Terminal Creative Project credits, 6 credits (select from: ARTC, ARTF, ARTM, ARTO, ARTP, ARTR, ARTS 409)
 
Upper-division studio credits selected from advanced methodologies studios, seminars, or independent studies, 16 credits