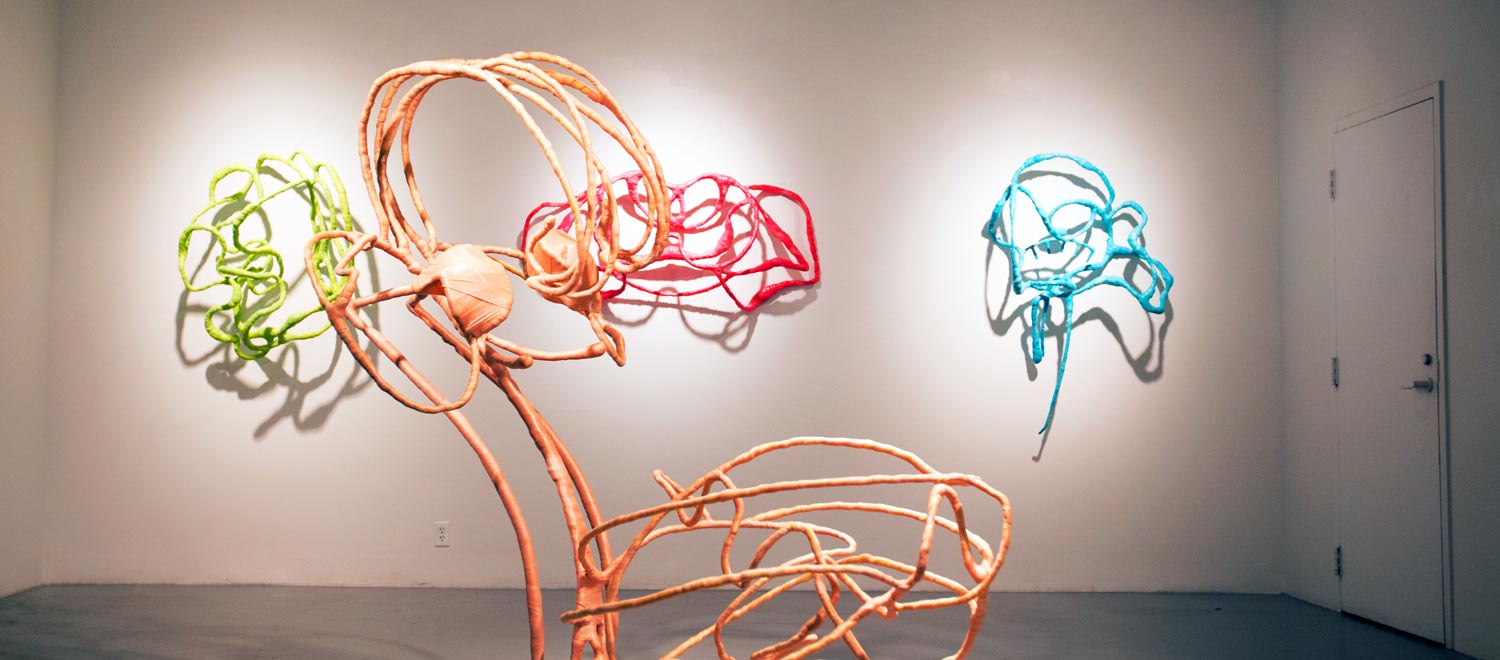 The Bachelor of Fine Arts in Sculpture is completed during a fifth year of intensive study. A select group of students are expected to produce a technically and conceptually challenging body of work, which is informed by a historical and contemporary awareness of sculpture.
Firmly rooted in the development of an intermedia practice, the Sculpture Area Focus provides you with a diverse studio and intellectual environment. Our classes and facilities support a studio practice that can fluidly traverse, and draw from, the many materials and approaches that belong to contemporary art practice.
Designed to help make the transition from assignment-based studio work to independent practice, the BFA program includes:
Structured seminars
History of Art and Architecture courses
One-on-one studio critiques with faculty
Our BFA students leave with an excellent portfolio of independent work and are highly competitive for acceptance into top graduate programs.
---
Degree Requirements
You must complete the five-year program with a total of 108 credits in art (a total of 220 university credits), including satisfaction of the requirements listed and the university's general education requirements for the BA or BS degree.
In addition to the requirements listed for the BA/BS degree, students must complete:
A total of 108 credits in the major, 40 additional credits
 
Three additional History of Art and Architecture courses (12 additional credits) for a total of six courses
 
One course from Issues & Practices in a media area, 3 credits (ARTC, ARTF, ARTM, ARTO, ARTP, ARTR or ARTS 490)
One course from ART 412 BFA Critique Colloquium, 3 credits
 
BFA Terminal Creative Project credits, 6 credits (select from: ARTC, ARTF, ARTM, ARTO, ARTP, ARTR, ARTS 409)
 
Upper-division studio credits selected from advanced methodologies studios, seminars or independent studies, 16 credits