The School of Art + Design's NASAD accredited programs offer undergraduate degrees in Art, Art & Technology, and Product Design. Our BA/BS degrees encourage liberal arts breadth and interdisciplinary connections, while the BFA degrees in Art and Product Design are studio-intensive programs allowing concentrated study. At the graduate level, we offer the interdisciplinary MFA in Art, as well as a Portland-based MS in Sports Product Design.
---
The Student Experience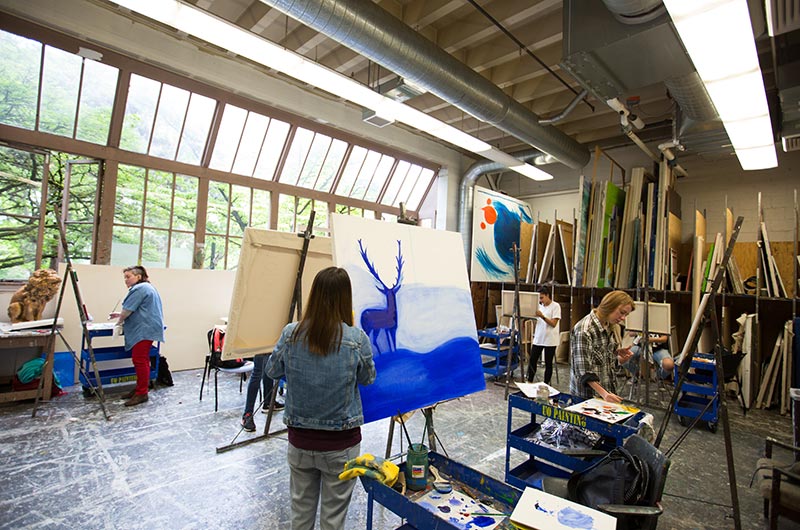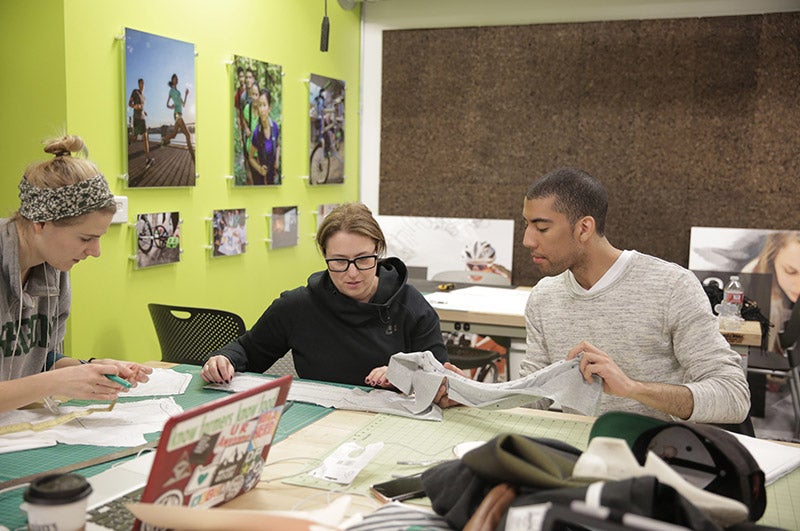 The School of Art + Design is a robust creative community offering an innovative curriculum. We are committed to excellence, open inquiry, and the substantial contributions and potential of creative practice. Situated within the unique environment of the Pacific Northwest, the School of Art + Design values individuality, interdisciplinarity, and the power and specificity of place.
---
Alumni Spotlight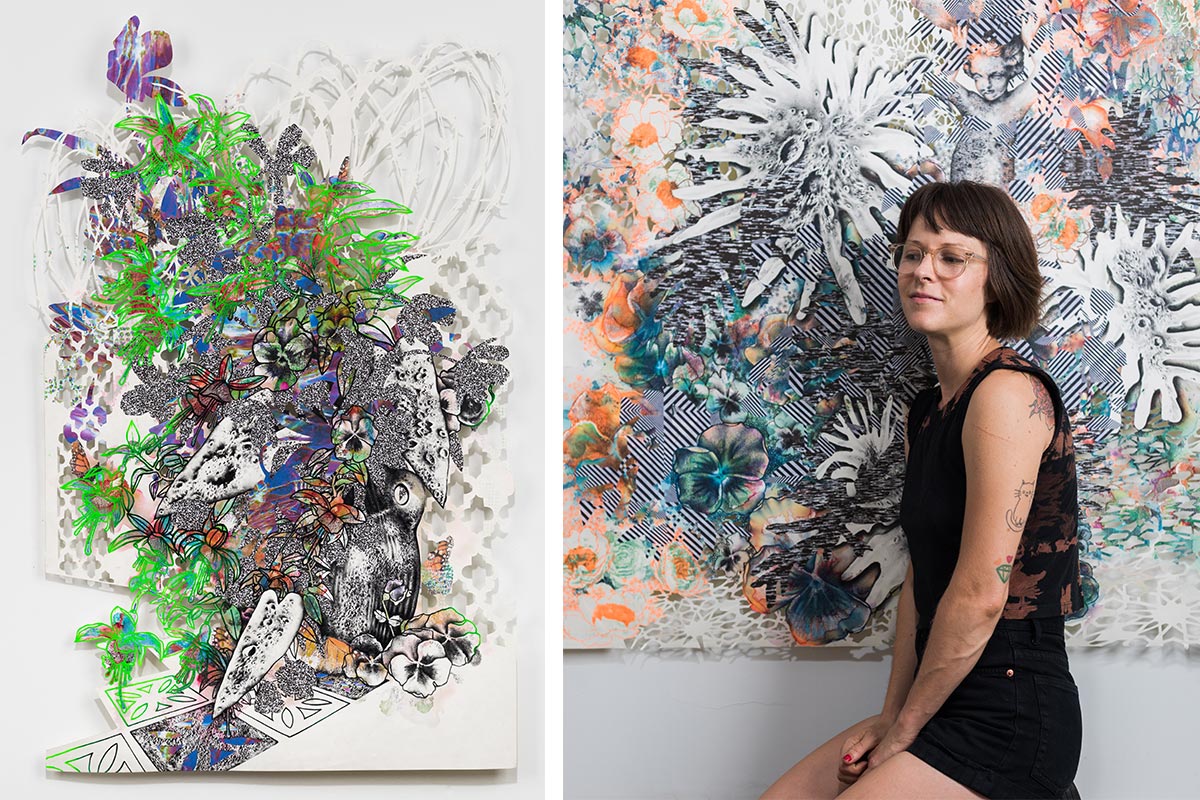 Morgan Rosskopf's calls herself a "maximalist," and it's no wonder when looking at her beautifully dizzying mixed-media collages, saturated in detail and color. The Portland-based artist is also a floral designer, which informs her work. "I'm interested in conveying mental landscapes through texture and flowers," Rosskopf said.
---
Engaged Faculty
The School of Art + Design is distinguished by the compelling work of our faculty and their contributions to new ideas and practices in their respective fields. Some of our work focuses on solving problems and other work generates questions and experiences. The Art + Design faculty are exhibiting, installing, doing residencies and commissions, securing grants and awards, lecturing and publishing across the nation and internationally.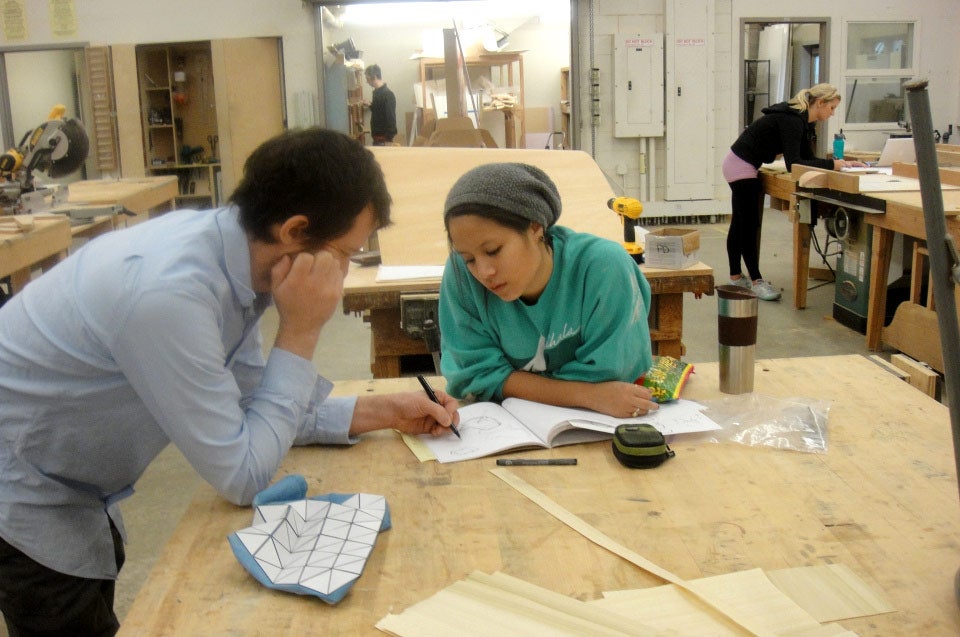 ---
Career Services
We provide the skills and mentorship needed for our students to tackle complex global challenges and positively affect the people, communities, and environments around them. Our Student Services Hub provides a robust set of tools and trainings to empower our students to take strategic steps toward their professional careers.