bachelor of fine arts '12
UO alumni travels world for Intel design research
Growing up, Aleks Magi had a perfect storm of influences that primed him for his eventual career as an industrial designer at Intel – from drawing with his artistic mother and sister, to working on machinery with his late grandfather and building wooden goods by hand with his father.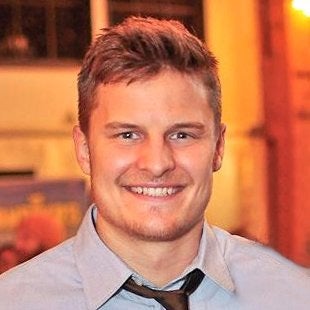 Above: Aleks Magi. Photos courtesy of Aleksander Magi.
"They were kind of like my first low-fidelity wood tools," Magi says. He'd work with his father constructing axes, rifles, and fixing family belongings in the garage. "My dad walked me through how to do it, but obviously he controlled the saws in the shop. … I've always been attracted to art and science, thanks to my family."
During summers, he worked at his grandfather's metal-stamping factory, Northwest Fourslide in Sherwood, Oregon. He landed an apprenticeship at Ziba Design, a world-renowned product design and innovation consultancy firm in Portland, during his senior year of high school. The experience encouraged him to spend a year studying mechanical engineering at Oregon State University before transferring to the University of Oregon's product design program.
Today, he is an industrial designer for tech giant Intel Corporation, based in Hillsboro, Oregon. He says the central attraction of working at Intel is the rich, varied wealth of knowledge embedded throughout the workplace.
"You can grab a coffee with a PhD anthropologist and talk about the future of communication technologies in Africa," he says, "and then turn around and have a meeting with a group of veteran rule-bending engineers to realize a product concept that you've been thinking about."
In late 2012, Magi traveled with an anthropologist and a user-experience strategist on an Intel project that sent them to Bangalore, India, and Shanghai to study and survey product users about how Intel devices are perceived and used in different cultural contexts. He learned through this project that context is integral to product design.
"The dependency and need for consistent wireless internet, for example, isn't really prominent [in Bangalore or Shanghai] as it is here in the States," he said. "This opened my eyes to thinking about designing with a lot more deliberation for the entire emerging ecosystem, not just Silicon Valley."
Recently, Magi led the industrial design and user experience strategy of the Intel WiDock—a device that allows its user to connect their mobile devices wirelessly to monitors, speakers, printers, and other devices within line of sight.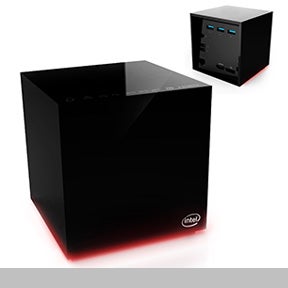 Above: The WiDock uses WiGig (Wireless Gigabit), a rate of data transfer as fast as 7 gigabits per second, which is three to four times faster than WiFi.
"It allows users to have a more natural, clutter-free, and wire-free work environment—you can stay connected to work devices and peripherals without the need of being tethered to a desk all day," said Magi. "You can retrofit your entire office to be wireless."
In August 2015, Magi and a team from Intel received the Silver IDEA award at the 2015 International Design Excellence Award Ceremony, in which they competed against more than 1,700 submissions from around the world.
"After graduating from the UO Product Design Program and working at Intel, my motto for design has become, 'Insight is Everything,' " he says. "This means understanding different perspectives to find and solve gaps and opportunities to build an informed design decision. I think that's helped me start and maintain working relationships with people here at Intel."
Magi says the promise of "an affordable education with great number of resources and teachers who have years of experience in the professional field" brought him to the UO.
Taking the design fundamentals course from UO's Product Design Program Director Kiersten Muenchinger was key to his work at Intel, he says.
"She taught us how to make products better for people and better for the world," he says. "The focus on societal impact was very ingrained in our design process, which I'm still using today."
He adds that the course "opened my mind to never underestimating the value of problem solving."
The UO program taught Magi that, above all, the user's experience is the essence of a product's interface.
"The focus on the user was, bar none, the most important part of our education at the UO. That helped us inform our design to make it as space-efficient, modern, and innovative as possible."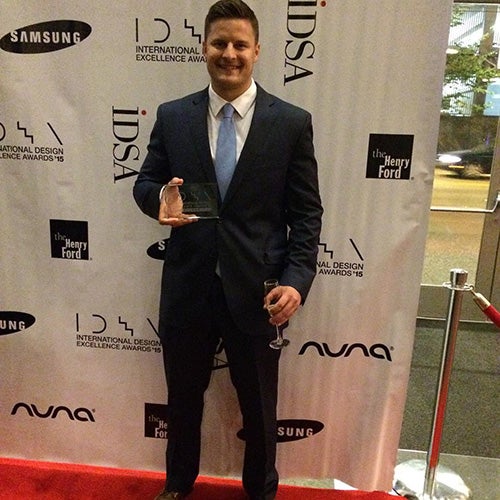 Above: Aleks Magi with his trophy at the 2015 International Design Excellence Award competition, hosted by the Industrial Designers Society of America. Magi's team members on the winning design were Hosam Haggag, Steve Lofland, Hao Li, and Mark Gallina, all of Intel Corp.
He enrolled in a number of studios from Adjunct Instructors Bob Lucas and Wilson Smith, who taught "Kitchenware Innovation" and "Adaptive Products Enabling Athletes with Disabilities."
For the "Kitchenware" studio, Magi created a Mibi Blender, based on the precept that "nonstop Western lifestyle has destroyed our diet" and that a working-class commuter with little time for meal prep needs a personal, transportable blender for local, fast, liquid green meals. In "Adaptive Products," he fashioned a tailor-made pair of electrotherapy riding pants for Paralympic athlete Brandon Robins, who was recovering from an accident that left him with an amputated right leg. Magi designed the wearable technology in tandem with Robins, after several informational interviews at the UO design studio followed by fervent discussions around the "why" with both Lucas and Wilson.
"One thing I liked about Aleks, who excelled amongst our students, was that he understood design in the context of the market," Smith says. "He articulated that well. He is a natural in terms of marketing. … He is a Renaissance kind of guy, as far as aesthetic, user interface, and the way to make a compelling story around a product."
Lucas echoed this sentiment.
"I found him to be a natural leader amongst his peers," says Lucas. "There are few students who can 'pull up trees and run up walls.' He's one of those. I'm not surprised he's been really successful at Intel."
Magi says that both Lucas and Smith "drove me to think outside of what I thought was possible, and always focus on the end-user needs as opportunities for innovation."
He graduated from the product design program with a BFA degree in June 2012; that same month, he was hired at Intel.
"Being an Intel employee is what I'm most proud of professionally," he says. "The amount of knowledge and passion on our campus makes me proud to be here every day."
(Disclaimer: The views expressed here are solely those of Aleks Magi, not an expression of Intel Corporation.)
This story was published as part of the 100 Stories collection, compiled to celebrate our 2014 centennial and recognize the achievements and contributions of our alumni worldwide. View the entire 100 Stories archive on the College of Design website.