2022 A+D Research Highlights
Hiba Ali had a solo exhibition "rough as silk" with Modern Fuel Artist-Run Centre in Kingston, Ontario, and participated in the group exhibitions "i gently place my brain in cold rice" at Oregon Contemporary in Portland, OR; "SONIC COLLIDE-O-SCOPE " with New Art City, a virtual art space; "Terms and Expectations" at Inter/Access in Toronto, Canada; and "vanishing act" at Centre A: Vancouver International Centre for Contemporary Asian Art as part of the Queer Arts Festival in Vancouver, BC.
---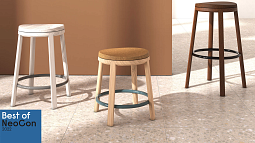 Wonhee Arndt and John Arndt of Studio Gorm received a Best of NeoCon Silver award in NeoCon furniture fair in Chicago 2022 with their Heceta stool design.
Image: John and Wonhee Ardnt/Studio Gorm, Hecata Stool
---
John Arndt was interviewed for the New York Times article "Shopping for Peg Rails"
---
Trygve Faste's forthcoming graphic novel "Peggy Moran and the Secret of Fog Castle" was awarded in the Kids Comics Unite PitchFest competition.
---
Carla Bengtson's work was included in "Living with Scents" at the San Francisco Museum of Craft and Design, in "Nose' at the Spielart Festival in Munich, Germany and co-created "Every/One" a public art commission in collaboration with Jessie Rose Vala at the UO Unthank Residence Hall.
---
Jovencio de la Paz was named a 2022 USA Fellowship awardee.
---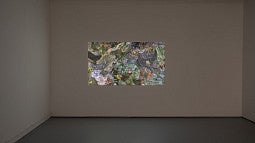 Julieta Gil had a solo exhibition "Field Recordings" at Ditch Projects in Springfield, OR, and participated in group exhibitions "Negative Optics" at Casa del Lago UNAM & Distant Gallery, "The Ordinary Lives of Women"at Spazju Kreativ, Valleta, Malta and "Todos me amarán" Arte de México hoy, ("They Wil Alll Love Me", Mexican Art Today), Fundación Casa de México en España - Madrid, Spain. She also was named Unseen Futures Fellow by Abandon Normal Devices, UK.
Image: Julieta Gil, Field Recordings at Ditch Projects installation
---
Ron Jude's traveling exhibition 12 Hz, sponsored by The Barry Lopez Foundation, opened at University of Arkansas, Fort Smith in September. Jude's book Dark Matter was published by Monogram Books in Ghent, Belgium and work from Dark Matter was exhibited at Paris Photo by Gallery Luisotti in November.
---
Anya Kivarkis participated in the Preziosa exhibition at the Galleria Delle Carrozze Palazzo Medici Ricardi and gave a lecture in Florence Jewellery Week 2022 (Florence, Italy). She also received a 2022 Career Opportunity Grant from the Oregon Arts Commission and the Ford Family Foundation Mid-Career Grant. Her work was acquired for the permanent collection of the Renwick Gallery at the Smithsonian American Art Museum in Washington D.C. (2022)
---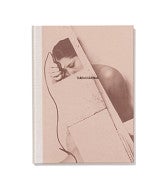 Tarrah Krajnak published a book "Master Rituals II: Weston's Nudes" that was reviewed in Photograph and participated in group exhibitions "Refracting Histories" at the Museum of Contemportary Photography in Chicago, IL and "Books Revisited" at the Center for Book Arts in New York, NY.
Image: "Master Rituals II:  Weston's Nudes" by Tarrah Krajnak
---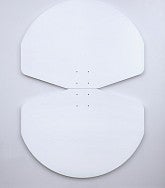 Sylvan Lionni had a solo exhibition "Sports & Leisure" at Futures Gallery in Melbourne, Victoria, Australia this fall.
Image: Sylvan Lionni, Double Double
---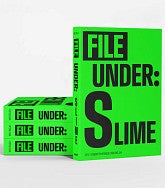 Christopher Michlig had a solo exhibition "Specific Garbage" at Nowhere Gallery, Milan, Italy. Michlig's new book "File Under: Slime" published by Hat & Beard Press, launched with an event at FISK Gallery, Portland, OR and a talk at Sorbonne Nouvelle, Paris, France in November. 
Image: "File Under Slime" by Christopher Michlig.
---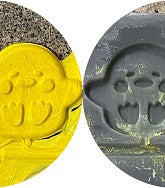 Kiersten Muenchinger published "Injection Molding in Studio" Industrial Designers Society of America.
Image: Kiersten Muenchinger, Positives Aside
---
Susan Sokolowski won 2nd place in the HeroX challenge by CDC and NASA, was an invited key note speaker for the NIOSH Protective Clothing Workshop, spoke on an adaptive design panel at the International Textile and Apparel Conference in Denver and was interviewed for a Forbes article "The Best Leggings For Women, Based On Rigorous Testing" and also a Washington Post article "The Making of a World Cup Kit."
---
Laura Vandenburgh exhibited works at the UO Jordan Schnitzer Museum of Art in 'Drawing Connections: Raymond Saunders with Laura Vandenburgh' from April through December and was awarded a Career Opportunity Grant from the Oregon Arts Commission and the Ford Family Foundation in support of 'Superorganism' a project for the Transspecies exhibition in Venice, Italy in 2023.
---
Amanda Wojick's solo exhibition "Small Shields and Other Shapes" was at Elizabeth Leach Gallery, Portland, OR in spring 2022.
---