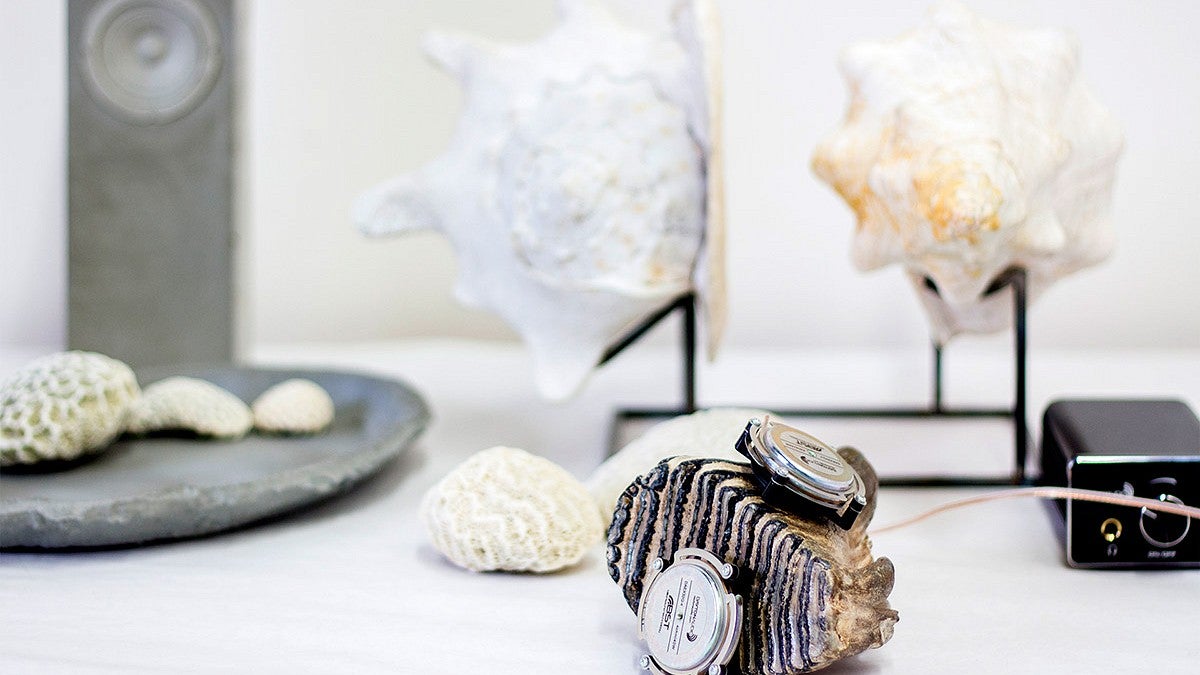 Mammoth Tooth
, 2017, Transducer, amplifier, 30,000-year-old woolly mammoth tooth, electronics, 00:0100 beta/theta tone trance loop, 3.5 x 8.5 x 4.75 inches.
---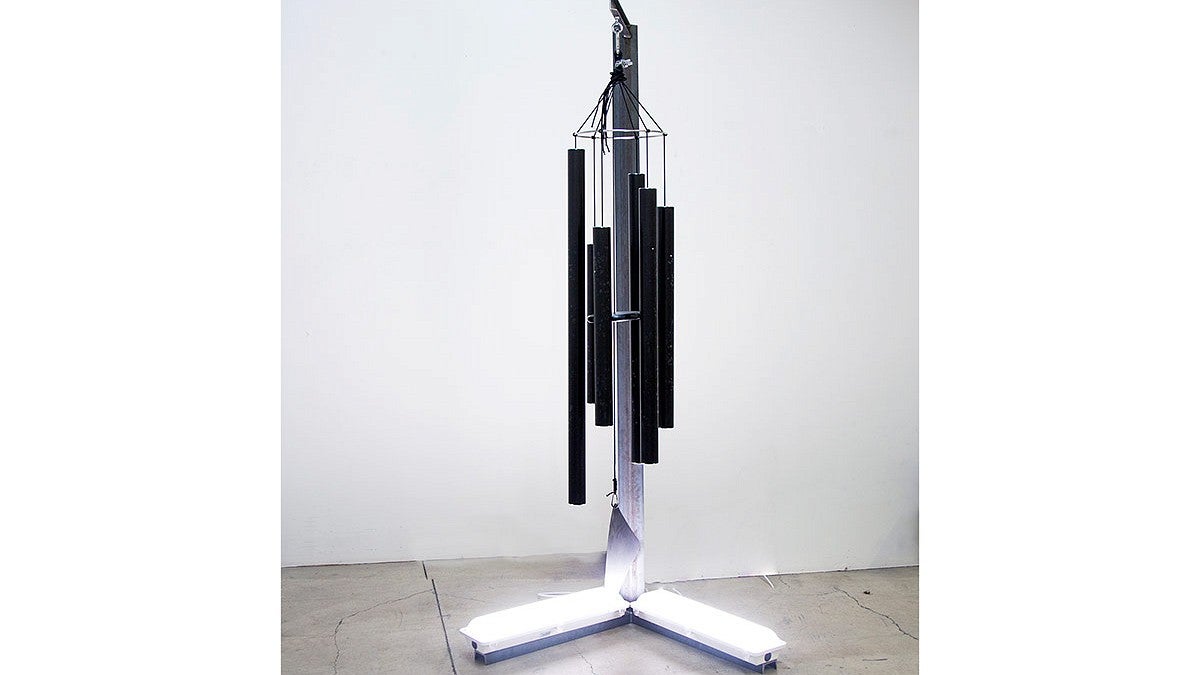 Mystic Chord Wind Chime
, 2017, six machined-steel chime pipes tuned to C, F#, B-flat, E, A, D; wind catcher: cord, stainless steel ring, hardware, 96 x 32 x 18 inches.
---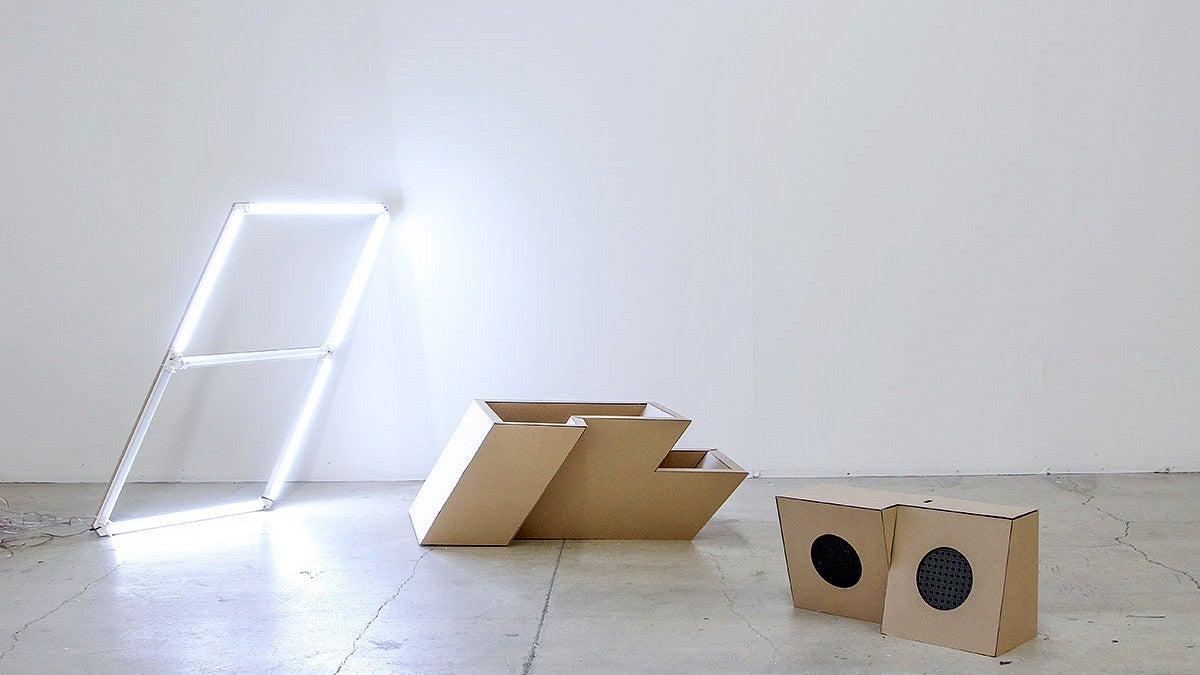 Isometrics and Modulations
(detail), 2015. Wood, cardboard, electronics, sonic hardware, LED.
---
Burner (Crystal)
, 2017, Machined steel, rara mystic rock, crystals, cast concrete, sativa incense, 3.5 x 5.75 x 7.5 inches.
---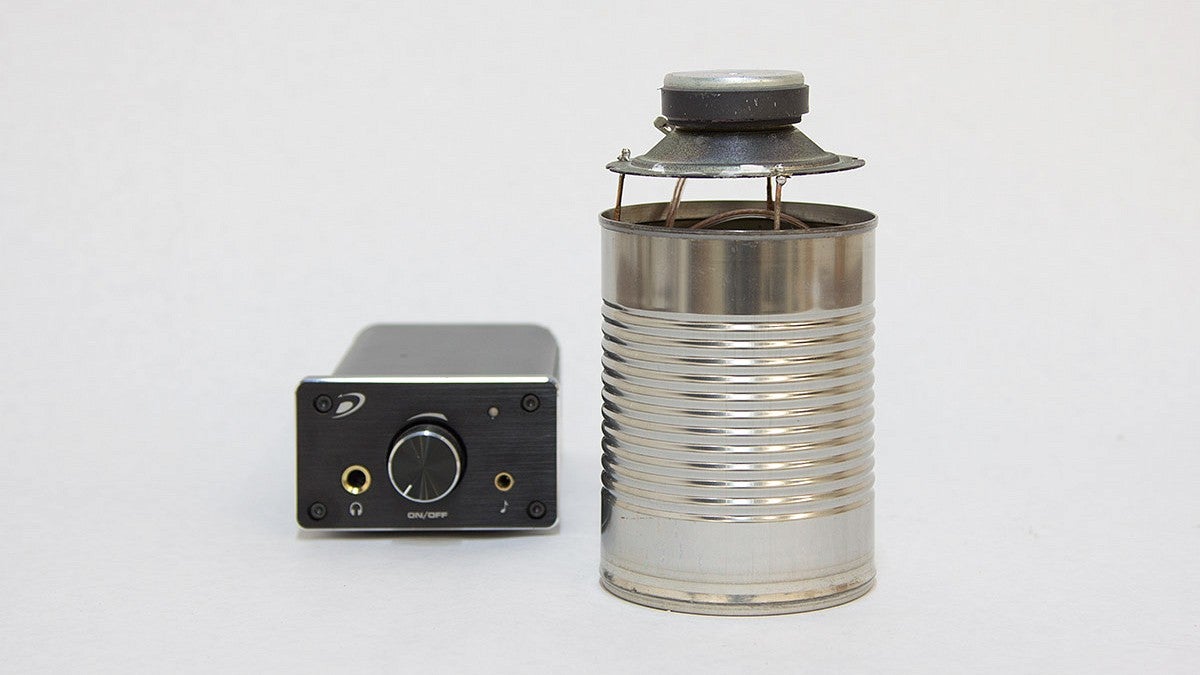 Soup Can / Audio Reflection
, 2017, Composition: Mystic Tone Trance Loop, soup can, electronics, speaker, amplifier, welded steel, solder, custom sound design using Kyma graphical modular software sound-design environment accelerated by the software reconfigurable Capybara multiprocessor sound computation engine. Recorded sound generatied using Mystic Chord Wind Chime in studio authored and engineered by Chi Wang.