Beyond the Lens with Tarrah Krajnak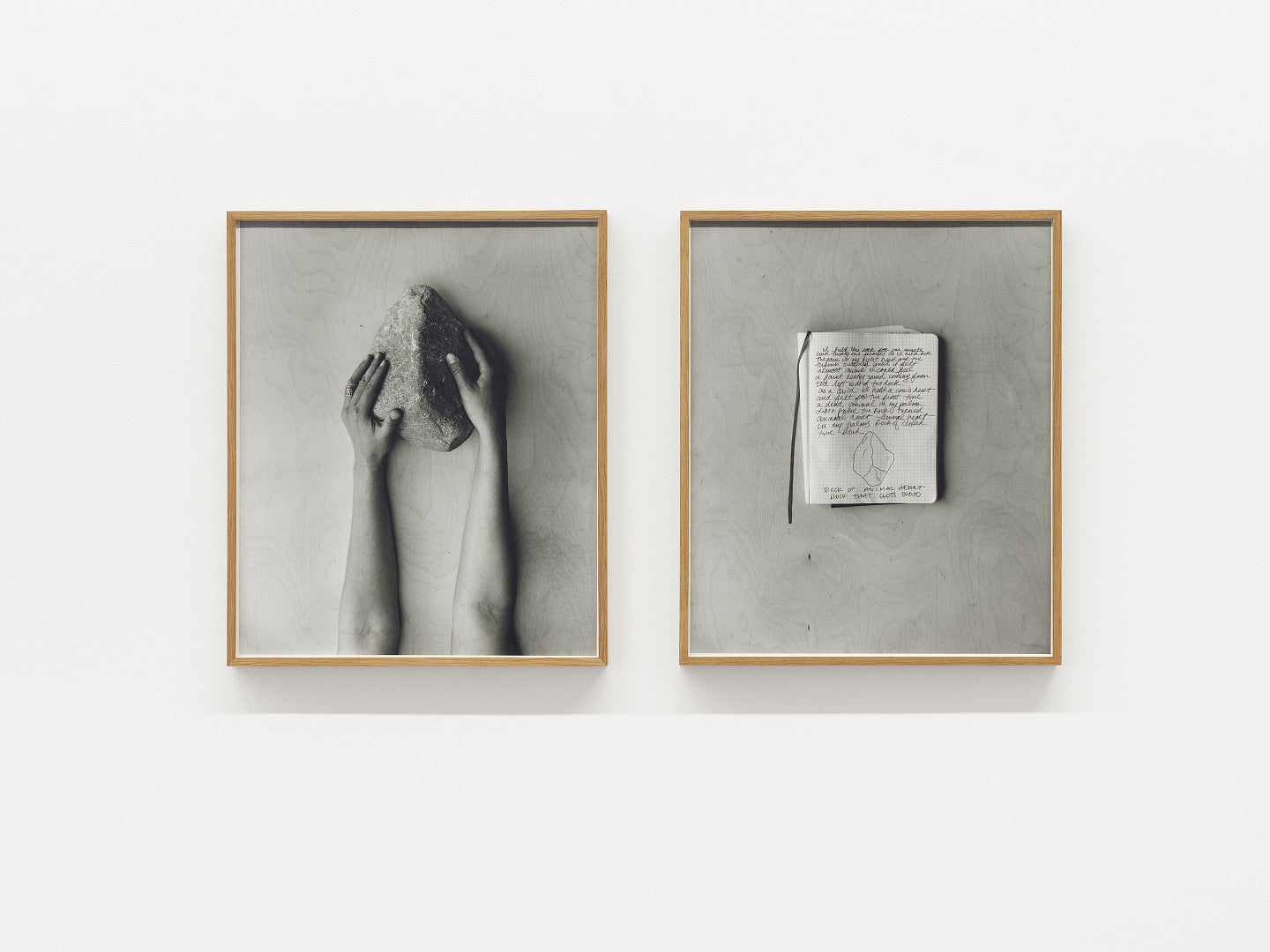 Rock of Animal Heart/Rock That Clots Blood (from Automatic Rocks/Excavation) 20x24 Silver Gelatin Prints, Diptych, 2022.
Courtesy of Tarrah Krajnak.
The College of Design flock is made up of an inclusive crew that features our esteemed faculty, staff, and passionate students. The University of Oregon (UO) and the college both know that diverse perspectives, beliefs, and cultures are integral to providing a well-rounded educational experience. The college is committed to training and attracting artists and designers who prioritize these beliefs and our college's values in regards to their work, especially those in our teaching faculty.
The newest Assistant Professor of Art and artist-researcher, Tarrah Krajnak, is the latest duck in our artist flock. Joining the School of Art + Design in late 2022, Krajnak taught her first UO class, Film and Darkroom, in winter 2023 with more classes on the way. Her expertise in and passion for photography is a welcome addition to the experts of the School of Art + Design (A+D). 
"When I found the Assistant Professor of Art position at the UO, I became really excited," explained Krajnak. "Public universities and private universities value different things when it comes to artists and researchers, so to find a public university with a strong history in research and an equally strong passion for providing a well-rounded education for all prospective students was an appealing opportunity that I was happy to find."
Krajnak's passion for teaching and dedication to equity and opportunity is a reflection of her own personal journey through academia.
"I am very passionate about teaching especially those individuals who come from a working-class background who might be a first-generation college graduate in the future," explained Krajnak. "Working with a larger program, like UO, really opens up the possibilities and opportunities for prospective designers from a myriad of backgrounds. The more voices that we can hear and foster and strengthen, the better."
Tarrah Krajnak, RePose, Installation view, Chronorama Redux at Palazzo Grassi, 2023. Ph. Marco Cappelletti © Palazzo Grassi
Courtesy Tarrah Krajnak.
Born in Lima, Peru, in 1979 and orphaned as an infant, Krajnak was adopted into a transracial American family. As an indigenous Peruvian living in America, Krajnak's pedagogy is informed by her history and global perspective.
"I consider artistic production from a broad cultural, social, and historical context," said Krajnak. "As an artist and educator, it is important to teach from an interdisciplinary mindset, where content and ideas are able to dictate process and form. I challenge and encourage my students at every level to consider art and studio practice from a global perspective, and to expose oneself to diverse historical and critical viewpoints."
Krajnak is an artist and researcher with extensive teaching experience and has exhibited nationally and internationally at Paris Photo, Art Basel, The Museum of Contemporary Photography, SF Camerawork, Houston Center for Photography, Light Work, Hammer Museum, National Museum of Women in the Arts, Museum Ludwig, and the Pinault Foundation.
In addition, Krajnak comes to UO as a Howard Foundation Fellow in Photography. She taught previously at Cornell University, the University of Vermont, and Pitzer College where she was tenured. She is ready to bring her unique teaching philosophy and viewpoint to the diverse student population in Eugene. 
"In every class I strive to create a fresh experience for my students," explained Krajnak. "The classes, projects, and lectures change and grow as they are informed by my studio practice, research, and travel. My ideal educational environment for students is one where they become self-sufficient problem solvers who can think creatively to express ideas, set goals, and, most importantly, take risks. The priorities and mission of the college and university mirror my own, which is why I am so excited to be in Eugene."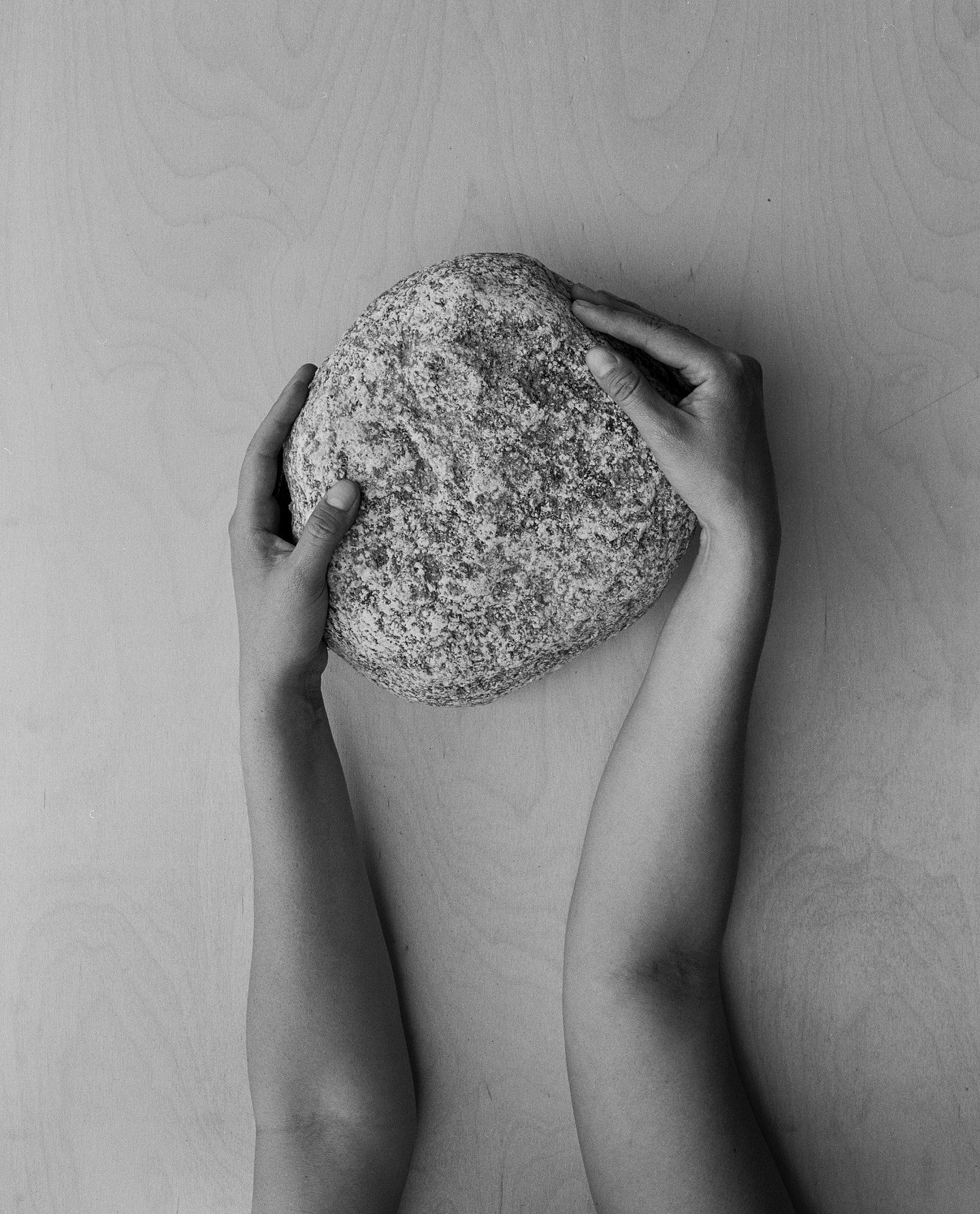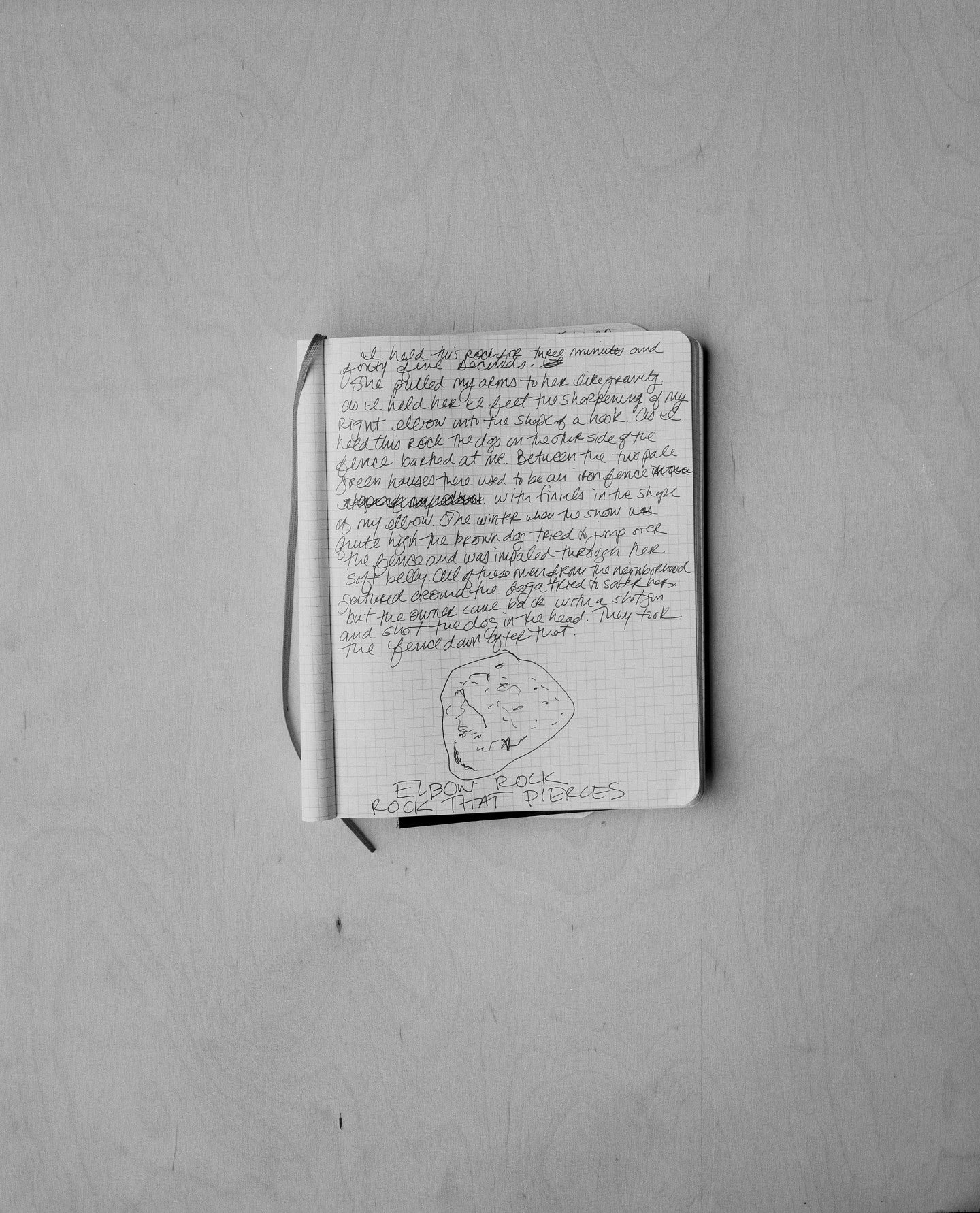 Elbow Rock/Rock That Pierces (from Automatic Rocks/Excavation) 20x24 Silver Gelatin Prints, Diptych, 2022.
Courtesy of Tarrah Krajnak.
Tarrah Krajnak, RePose, Installation view, Chronorama Redux at Palazzo Grassi, 2023. Ph. Marco Cappelletti © Palazzo Grassi.
Courtesy Tarrah Krajnak.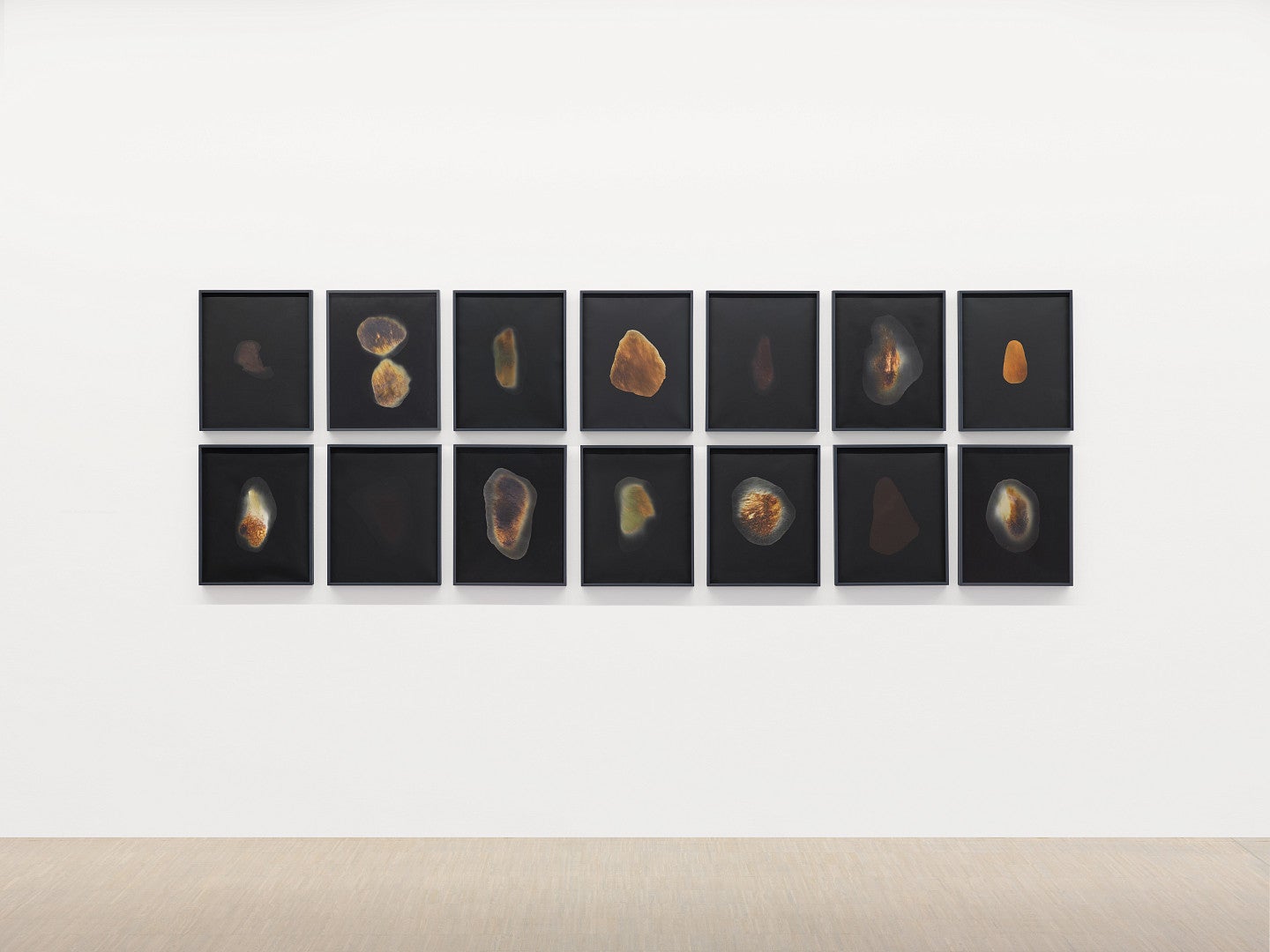 Automatic Rocks / Dark Constellations, Grid of Unique Solarized Silver Gelatin Prints, 16x20 each, 2020 to 2022. 
Courtesy of Tarrah Krajnak.
Krajnak is nationally recognized and lauded for her photography, being the recipient of the Jury Prize of the Louis Roederer Discovery Award at Les Rencontres d'Arles, and a Dorothea Lange-Paul Taylor Prize from the Center for Documentary Studies, among others.
In addition, her photographs are held in numerous collections including the Victoria & Albert Museum, Centre Pompidou, Museum Ludwig, and the Pinault. Krajnak's work has been published and reviewed in Aperture, Artforum, Los Angeles Review of Books, and Contemporary Art Review Los Angeles among others.
Krajnak's first monograph, El Jardín De Senderos Que Se Bifurcan, was shortlisted for the Aperture/Paris Photo First Book Award in 2021 and named to MoMA's inaugural list of ten photo books of the year. Her second book Master Rituals II: Weston's Nudes was published with the prestigious imprint TBW books, released at Paris Photo in November 2022 and recently acquired by the Metropolitan Museum of Art. Krajnak is excited to bring this pedigree and passion to the A+D faculty.
"To have the opportunity to join such a prestigious faculty of artists and educators is thrilling," exclaimed Krajnak. "I have followed Ron Jude's work for over a decade, now, and I am excited to join forces with him in the photography area. Our work is complementary and we both offer unique perspectives on the medium which is so important for students to experience. "
Krajnak's first course at UO was a contribution to the MFA program's Issues & Practice curriculum. Her newly developed course titled Dark Constellations: Reversals, Impermanence, & Psychic Histories considers themes of exile, disappearance, memory, and historical trauma in works of art, poetry, and theory. The course takes an interdisciplinary approach drawing from a wide range of scholarly research in art and ecology, anthropology, indigenous studies, and poetry. The course aims to confront the material legacies of colonial history by centering marginalized histories. The course was discussion-based, and student-centered, ending in a field trip to Portland with Professor Charlene Liu.
This is just one course planned by the prolific educator who hopes to have many more chances to leave her mark on the university's passionate artists. 
"I am looking forward to contributing to the strong analog history of our school's photography curriculum, and in building new courses that aim to center BIPOC voices and are responsive to the ways photography continues to change," said Krajnak.
Tarrah Kranjak, RePose, Installation view, Chronorama Redux at Palazzo Grassi, 2023. Ph. Marco Cappelletti © Palazzo Grassi.
Courtesy Tarrah Krajnak.
Classes, Publications, and Books
Want more information about Tarrah Krajnak? We have you covered. 
Visit the following links to learn about upcoming classes, books for sale, website, and a selection of articles about Tarrah Krajnak.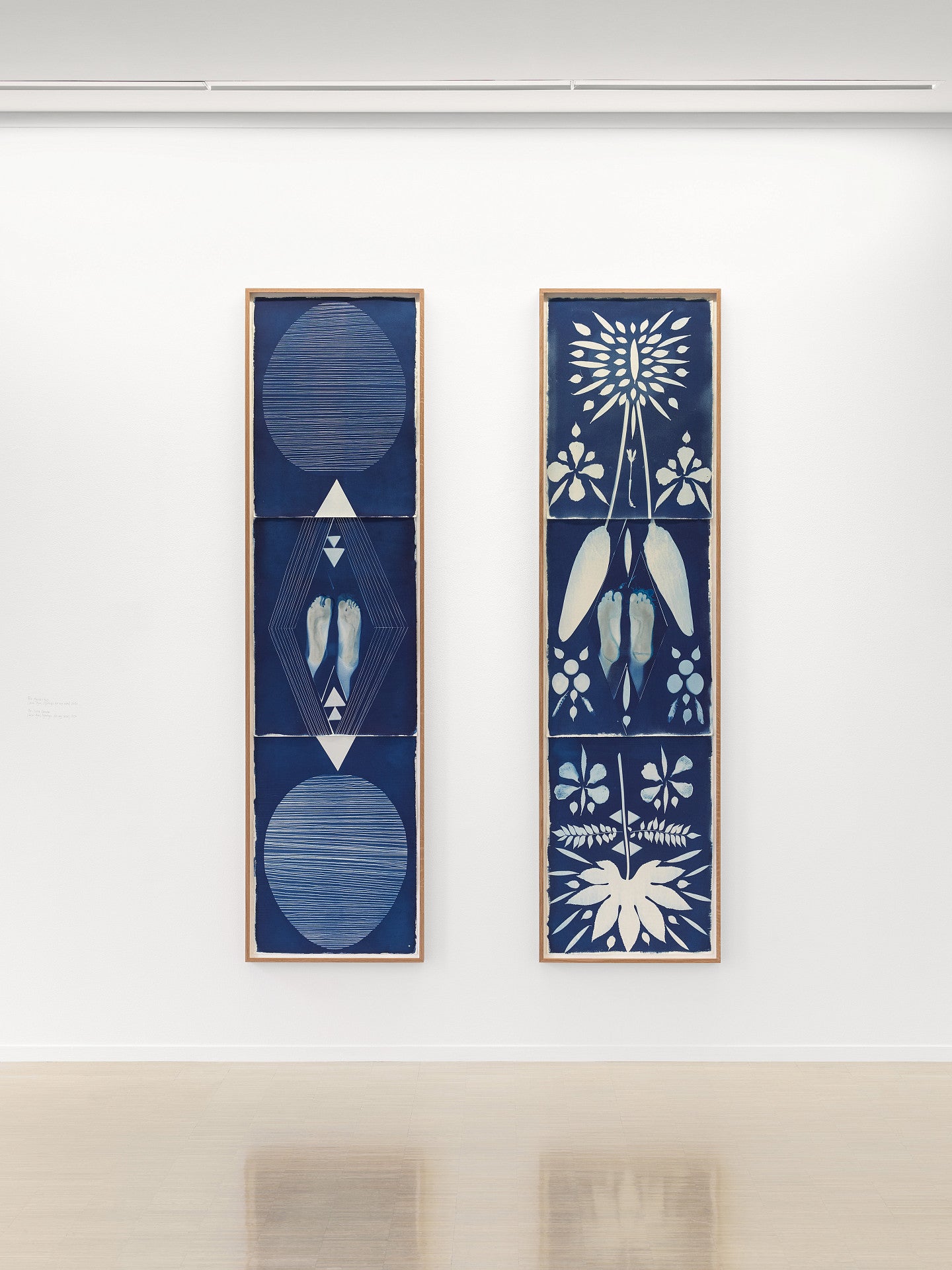 (Left) For Agnes/Egg (from Ayni, Offerings for my Sister), Cyanotypes on Arches Paper, 22''x90'', Triptych, 2020.
(Right) For Sierra Madre (from Ayni, Offerings for my Sister), Cyanotypes on Arches Paper, Triptych, 22''x 90'', 2020
Courtesy of Tarrah Krajnak.