Brad Miller, master of fine arts '77
Mollie Favour, master of fine arts '79
Miller and Favour shape a life of art, meaning
When Mollie Favour first arrived at the UO and tried to sign up for Bob James' ceramics studio, the graduate student in charge of enrollment, Brad Miller, told her the class was full. Favour said, "I came to this school from Colorado expressly to take this class, and I'm not leaving until I get in." Impressed with Favour's determination, Miller replied, "This department needs more persistent people like you," – and added Favour to the class.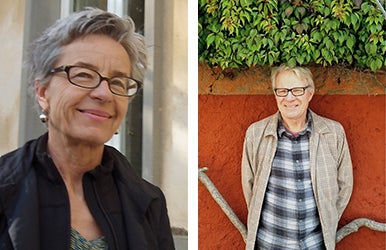 So began the decades-long creative partnership that built an arts center, raised three children, and formed the stable underpinning for two successful studio-based artistic careers.  In 1979, Miller and Favour left Eugene for the Anderson Ranch Arts Center near Aspen, Colorado, to run the Center's ceramics program. Their talents and enthusiasm were welcomed at this small learning community. Miller soon became the executive director of the center and served in that capacity for eight years, overseeing twelve building projects and growing the Center's budget from $70,000 to $1.5 million and its staff from four to thirty-five. Favour continued to head the ceramics program while also launching the children's and painting programs, and establishing and maintaining Anderson's gallery, garden, and grounds.
Miller and Favour left the Ranch in 1992 to focus on their art and build their own home, but both return regularly to teach and to pursue creative projects. The pair relocated to Venice Beach, California, in 2000.
Miller and Favour's credentials as exhibiting and publishing artists and educators span more than two decades and three continents – with showings at Kyoto's National Museum of Modern Art and in the Netherlands; teaching engagements in France, Italy, Jamaica, and Mexico; and pieces housed in museums and collections from Saudi Arabia to the Smithsonian.


Above (left to right): LA Seed Pod #51, by Mollie Favour. LA Seed Pod #61, by Mollie Favour. LA Seed Pod #108, by Mollie Favour.
Miller, who came to the UO to study architecture but "was lured away by watching people throw on the wheel," now works in media as varied as ceramics, wood, photography, and burnt panels. Favour has focused on her nature-inspired painting and pastels but continues to work and teach in ceramics as well, and was commissioned to help London's Ehrman Tapestries expand in a new direction with a series of contemporary kit designs.
But busy as they are, both have time to spare to express their appreciation for their UO education. According to Favour, "working with Bob James and David Stannard was a life-changing opportunity, and those influences are still present today in my art work and my approach to teaching."
Says Miller, "The images found in my current work echo nature's patterning and ordering systems. This imagery first appeared in my work at the UO thirty years ago. The supportive and engaging environment I found as a student was critical in my development as an artist. These seeds of exploration are still bearing fruit."
See Favour's paintings at her webpage http://www.molliefavour.com.
See Miller's work at his webpage http://bradmillerstudio.com.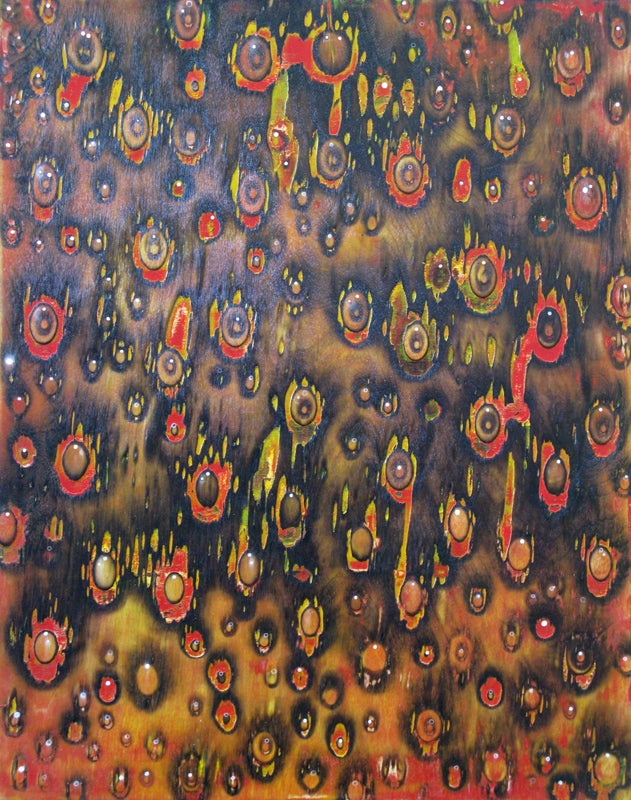 Above: Big Daddy II, by Brad Miller, 15 X 12 x 3/4, mixed media on wood, 2012.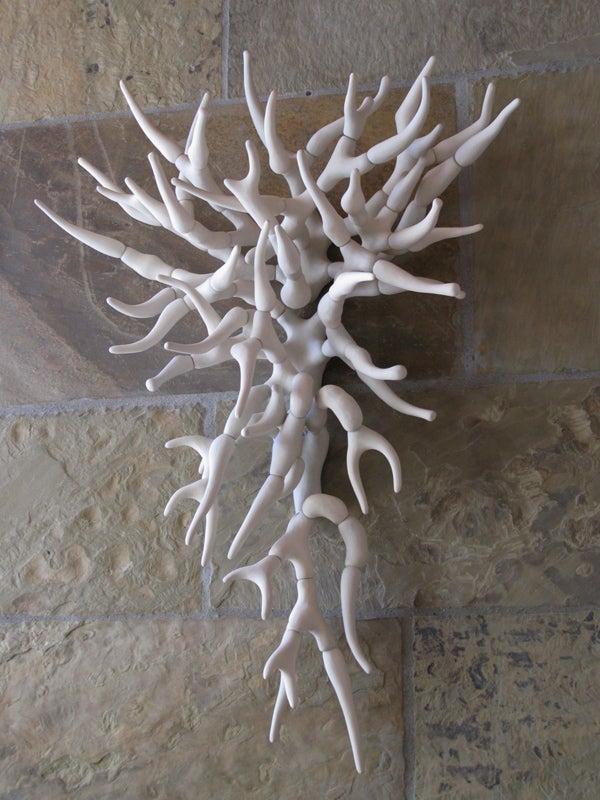 Above: Mixed, by Brad Miller, 71 X 47 x 24, stoneware, steel, 2011.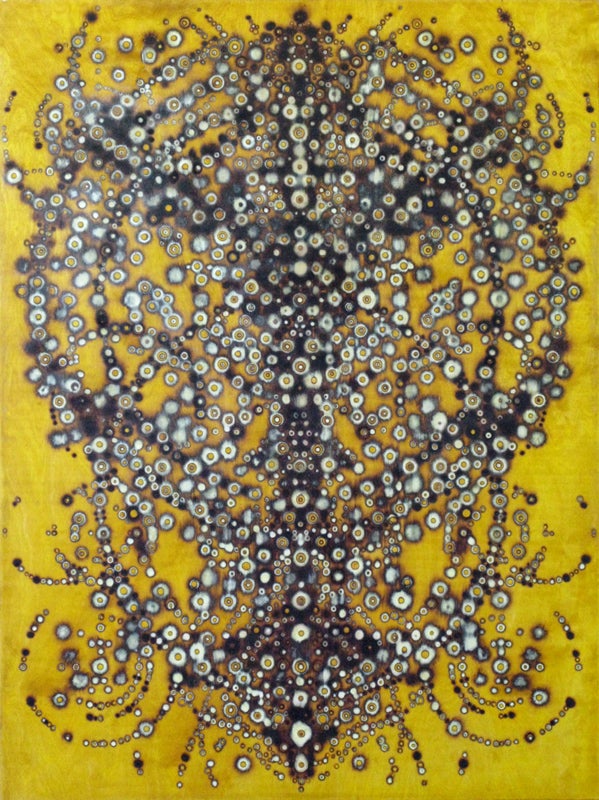 Above: Plicating, by Brad Miller, 60 X 48 X 2, mixed media on wood, 2011
This story was published as part of the 100 Stories collection, compiled to celebrate our 2014 centennial and recognize the achievements and contributions of our alumni worldwide. View the entire 100 Stories archive on the College of Design website.