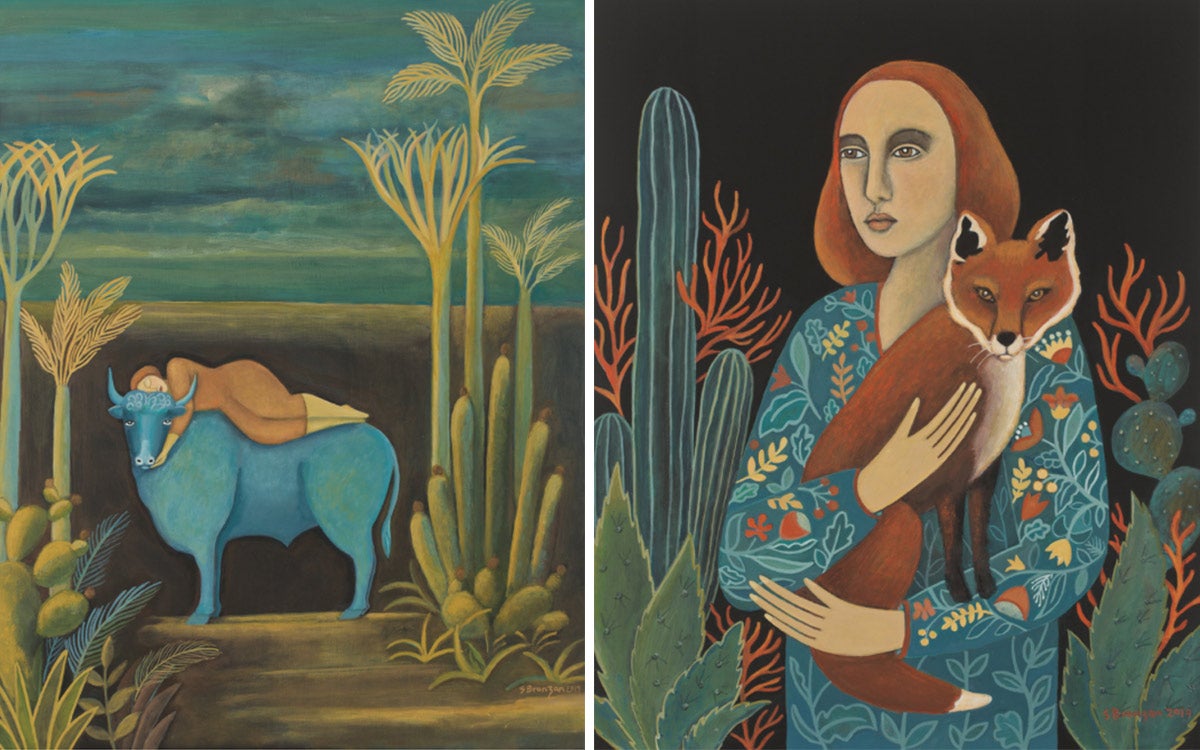 Sharon Bronzan's paintings 'Was This All a Dream?' and 'Vigilance'
Sharon Bronzan's canvases offer a journey into nature and magical realism, inspired by trips to Mexico and the writings of Isabel Allende and Gabriel García Márquez. The UO alumna studied painting and drawing as an undergraduate (BS, '65) and art education as a graduate student (MS, '72).
Now living in Palm Springs, Bronzan spoke to the California Desert Art publication about her work and inspirations, as well as themes in her work, from desert flora to danger to her "army of women."
When asked where her interest in plant life came from, Bronzan responded:
"I went to graduate school at the University of Oregon. When I graduated it was the beginning of the teacher crunch and there weren't a lot of jobs available, so I worked at a plant nursery for a year. I just developed a real affinity for plants and learned more about them. In my paintings, the spiky plants can be a threat, but they're also protective. I see them as real survivors, out there in that landscape. I just have great respect for them."
View the visually rich full interview in the California Desert Art story "Magic Lessons: The Mythological Worlds of Sharon Bronzan."
Bronzan's work was also featured in the 2019 exhibition Visual Magic: An Oregon Invitational at the UO Jordan Schnitzer Museum of Art.