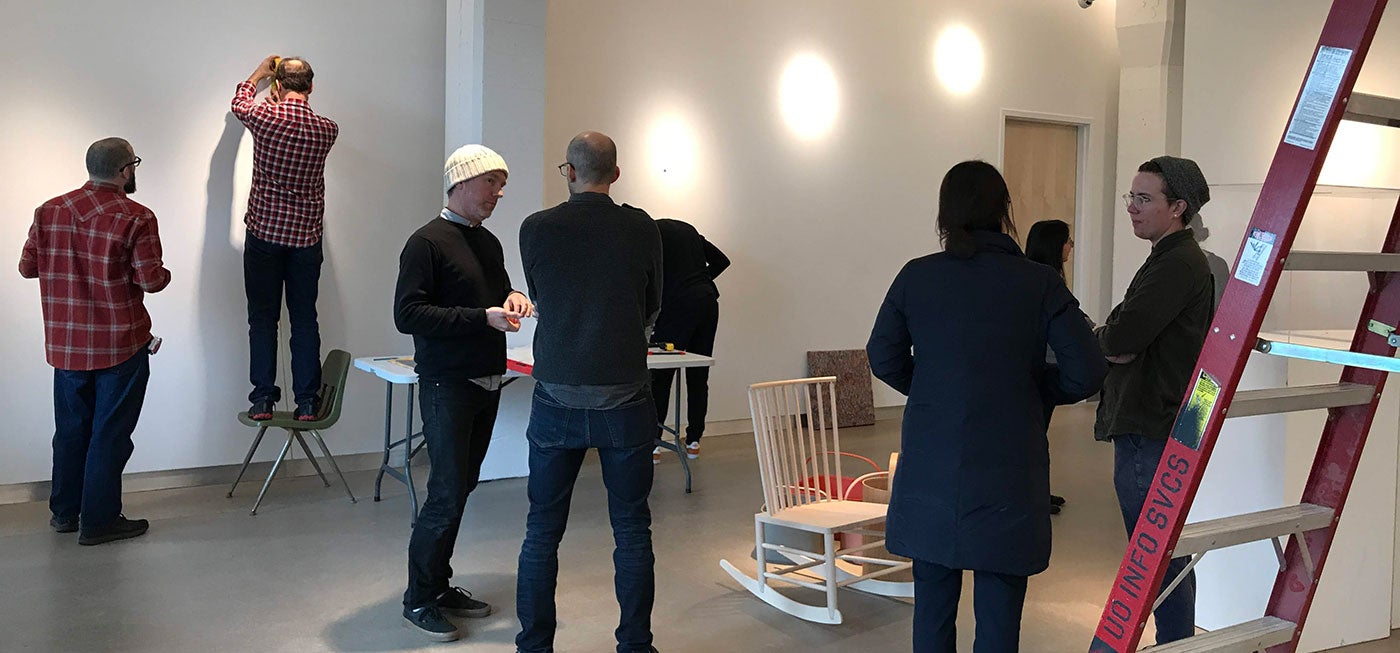 Visiting Artist Lecture Series
The Department of Art Visiting Artist Lecture Series introduces students and the community-at-large to a broad range of international interdisciplinary practitioners including artists, curators, critics, and historians. The department is committed to inviting innovative and prominent professionals to speak about their influences and processes within their current practice as part of the public lecture series and also to engage with students in small groups or individual studio critiques during their visit. All lectures are free and open to the public.
---
Center for Art Research
The Center for Art Research (CFAR) is a collaborative, artist-run platform for experimentation and exchange rooted in art making. The Center cultivates diverse modes of engagement related to the practices of contemporary artists by supporting speculative Research, Discourse, Exhibition, and Publication. CFAR was conceived of and is directed by the faculty in the University of Oregon's Department of Art, and is sustained by the contributions of individuals and institutions from around the world. CFAR hosts a range of activities.
---
Connective Conversations
The Ford Family Foundation and UO School of Art + Design, Department of Art, partner with Reed College's Douglas F. Cooley Memorial Art Gallery, Pacific Northwest College of Art, and Portland State University in a multiyear program to bring prominent curators and critics to Oregon to engage with artists statewide. Visit the Connective Conversations Archive to learn about past seasons.
---
Faculty Research
Learn about faculty research by reading faculty profiles and visit the School of Art + Design Research page to view faculty work.