The White Box at the University of Oregon in Portland presents Unfiltered Kilter, an exhibition of work by UO Department of Art alumni Carl Diel, Heidi Schwegler, and Cara Tomlinson, from March 5 through April 25.
In Unfiltered Kilter, a cohort of UO alumni seek to trouble their habitual practice as artists, jostling firm solutions in hopes of uncovering overlooked possibilities. This endeavor is signaled with the use of the fossilized term "kilter," which, by definition, conveys a state of order, alignment, and proper functioning. Most commonly, however, the word is used in idiomatic reference to its own "offness"; it is this implied interval of wayward movement that the artists have embraced.
Carl Diehl, Heidi Schwegler, and Cara Tomlinson have unsettled their own established terms of production in an effort to revitalize the interim between balance and its undoing. Unfiltered not only connotes a particular cigarette and cloudy pint, but also those generative moments in the studio free from constraint, when material is pushed beyond intention. In the production of the works for this exhibit, the artists and their materials collude and collide, assured that any unexpected aesthetics will be a sign of good working order.
"Together, these three represent the range of conceptually- and materially-engaged art practices for which our students are known," says Carla Bengston, department head and Swindells chair in the UO Department of Art. "Working within and across media, our program continues to combine the best of both disciplinary depth and interdisciplinary thinking."
In conjunction with this exhibition, Ken O'Connell, professor emeritus of art at UO, presented highlights from one hundred years of the Department of Art at Oregon, with examples of art by the teachers as well as students who studied closely with them. View a video of his presentation on the A&AA website.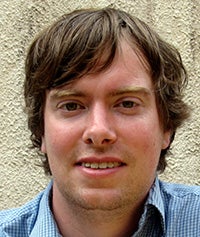 Carl Diehl is an artist and educator based in Portland, Oregon, and teaches at the Pacific Northwest College of Art, the Northwest Film Center, and Portland State University. Diehl holds a BFA in art video from Syracuse University and a MFA in digital art from UO. From 2000 to 2003 he was an events programmer at Artists' Television Access, a media arts space in San Francisco, where he continues to volunteer remotely as a layout and copy editor. Diehl's artworks and writings have been exhibited nationally and internationally at venues including Transmediale, the International Symposium of Electronic Art, and the &Now Festival of New Writing. He is a cofounder of Weird Fiction, an interdisciplinary arts group that explores networked culture. His reflections on the group's methods were recently published in the Signal Culture Cookbook, an anthology of essays from contemporary media artists.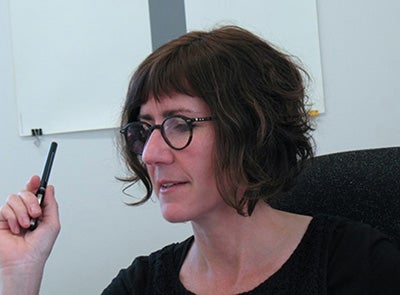 Heidi Schwegler explores a wide range of materials in the service of her subject matter. She has participated in numerous shows including exhibitions at the Co/Lab Art Fair in California, Raid Projects in California, Platform China in Beijing, Scope Art 2004 in New York, and the Hallie Ford Museum in Oregon. Schwegler is a Ford Family (Oregon) Fellow, and has received a 2010 MacDowell Colony (New Hampshire) Fellowship and several RACC (Oregon) Individual Project Grants. She has lectured at institutions such as the Burg Giebichenstein of Art and Design in Germany, Cranbrook Academy of Art in Michigan, and Kendall College of Art and Design in Michigan. Reviews of Schwegler's work have been published in Art in America, ArtNews and the Huffington Post. Schwegler received BFAs in art history and metalsmithing, both from the University of Kansas, and a MFA from the University of Oregon. She is associate chair of the MFA in Applied Craft + Design, a joint Oregon College of Art and Craft and Pacific Northwest College of Art program. 
 
Cara Tomlinson focuses on the processes and materials of painting, exploring oil's viscosity, strata, support, and dimension. In dialogue with the long and varied tradition of modernist abstraction, her work explores the intersection between painting and sculpture. A recipient of numerous national artist residency fellowships, she has shown her paintings and sculptures in group and solo shows regionally, nationally, and internationally including at the Workplace Gallery in Antwerp, Belgium; Cornish Gallery in Seattle, Washington; the Pittsburgh Center for the Arts in Pennsylvania; the Everson Museum in New York; and Des Moines Art Center in Iowa. Among other awards, Tomlinson received an Individual Artist Fellowship Grant from the Oregon Arts Commission, a Ford Family Foundation grant, and professional development grants from the Regional Arts & Culture Council in Portland, Oregon, and Oregon Arts Commission. She is an associate professor of art and head of the painting area at Lewis and Clark College.
 
This exhibition was made possible by the Davis Family Art Fund.
Viewing hours at White Box are Tuesday through Saturday from noon to 6 p.m. The White Box, 24 NW 1st Avenue in Portland, is a visual laboratory for the research, exploration, and presentation of global issues in contemporary art and design. White Box programming reflects and extends the intellectual conversation of the University of Oregon.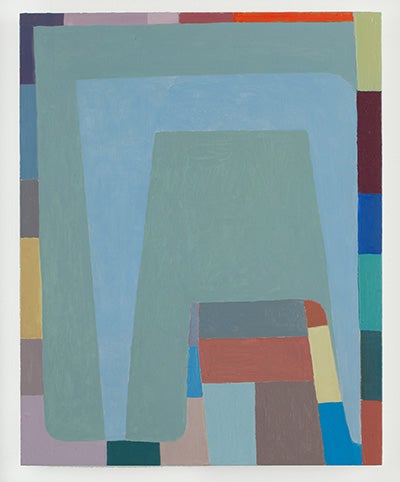 Above: catogipheries, 20" x 16", oil on linen on wood, 2015. Photo by Aaron Johanson.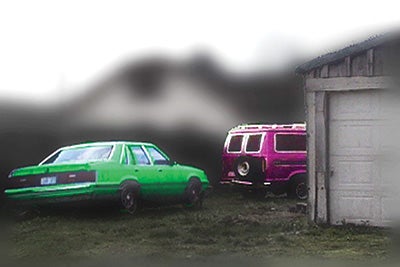 Above: Landscape Anarchitecture Series, 2006, digital video, dimensions variable.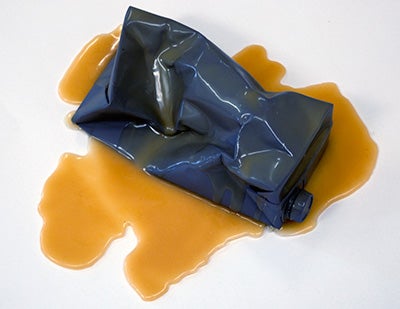 Above: Personal Effects_02, paper container, epoxy, 2015.