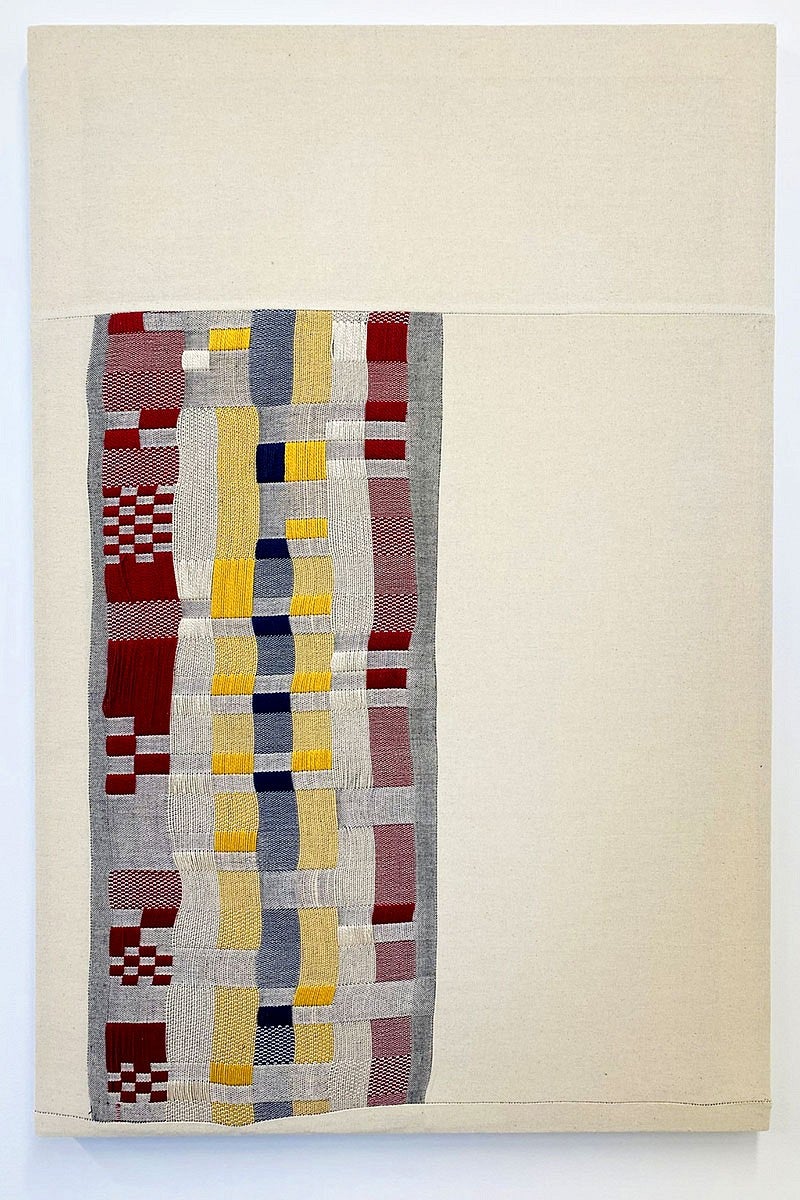 In a review of Assistant Professor of Art Jovencio de la Paz's spring show Cumulative Shadow at Holding Contemporary gallery in Portland, ArtForum identifies the complexities hidden in the algorithmic weavings of their fiber work.
"These objects go beyond the two-dimensional: Each work comprises a seemingly endless number of stitches layered millimeter over millimeter, generating the illusion of impossible depths," art critic Amelia Rina wrote.
De la Paz used a computerized Thread Controller 2 loom to create pieces such as "Bionumeric Organisms 2.0." (pictured left).
For the textiles, de la Paz developed a software they call "ThrowShade," a drawing tool that creates cumulative shadows at a single pixel width mark.
Read the full review of Cumulative Shadow in the ArtForum "Critic's Pick." The show was also extensively reviewed by Oregon ArtsWatch.
In a further examination of de la Paz's work, Interior Design magazine interviewed them about the duality of digital and physical in their textiles; how science informs their weaving; and the gendered nature of weaving:
"ID: What do you think about the gendered nature of weaving? Many queer artists and designers use craft, particularly weaving, today—we could even call this a movement. 
JP: The association of weaving strictly with female labor is a North American and European concept. In India, China, or Africa, textile-making is considered a masculine practice. For me, this question of gender goes back to painting. We are not painters, and we need to emphasize the sculptural aspect of textile and the bodily reality of the cloth. I want to demand the real estate on the wall. When I was a student, I felt blocked out from abstraction, but my most recent work in reality talks about it. The gender equality is in the process as well as in the history, which is to be manipulated and played with by artists on the gender spectrum. A generation ago, weaving was women's work. As of today, I see in my students and my peers [that] they are in search of what they can say through this media about gender that is unique to them but not beholden to one philosophical framework."