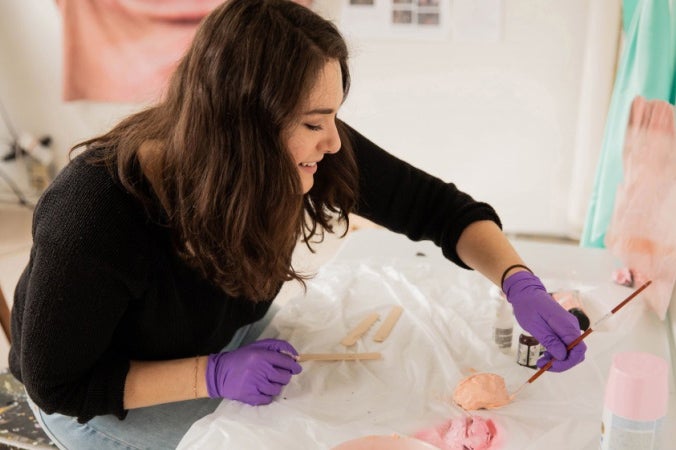 Master of Fine Arts candidate Aja Segapeli works in her art studio on campus
Jeff Reingold's major was art, but his business is property management—a career path he began as a UO sophomore in 1969.
"To not understand any aspect of running a business and to go out and try to make a living is a pretty tough thing to do," said Reingold. "I always wanted to have a class named 'The Business of Art' or 'The Art of Business.'"
So Reingold and his wife Francine gave a gift and helped to launch an initiative to give aspiring artists the business tools and skills they need to be successful artists.
Now in its second year, the Reingolds' initiative gives College of Design art students practical lessons from practicing professionals. Students tour galleries, meet with artists and curators, and attend workshops on the nuts, bolts, dollars, and cents of the art world.