The energetic artists of Springfield's Ditch Projects are exhibiting a collaborative ensemble work called Fontana Mix: Loop at the Portland State University Autzen Gallery, Feb. 6–28. An artists' talk entitled "The Artist Ran Collaborative…" will take place on Thursday, Feb. 6, at 4 p.m. prior to the opening reception from 5-6 pm. Exhibiting artists include Mike Bray, Isami Ching, Surabhi Ghosh, Donald Morgan, Jack Ryan, Rick Silva, Brandon Siscoe, and Jessie Vala.
Fontana Mix: Loop is a collaborative assemblage adhering to a framework of making that prescribes materials, colors, and working methodologies while ultimately creating one cohesive installation. A show for, about, and somehow by, the repetition and loops that emerge with absence of personal intention; as a series of collaborative dissonances that collects representations of sound, time, and repetitive systems toward aleatoric outcomes.
In 1958 John Cage created, Fontana Mix. A set of visually aesthetic parameters about sound dictated on ten pages, each with six divergent curved lines, and ten transparent films with freely arranged dots. By combining and orientating the transparent films of line and dots new graphic arrangements synthesized possibilities that were both restricted and infinitely malleable.
Max Neuhaus extended the chance operations built into Cage's composition creating Fontana Mix: Feed. Neuhaus' approach was to place microphones on two kettle drums allowing the percussive volumes to introduce a complex arrangement of timbres new to feedback experiments of the era. Neuhaus' approach provoked collisions of acoustic and digital sound sources as well as prescribed and spontaneous methodologies.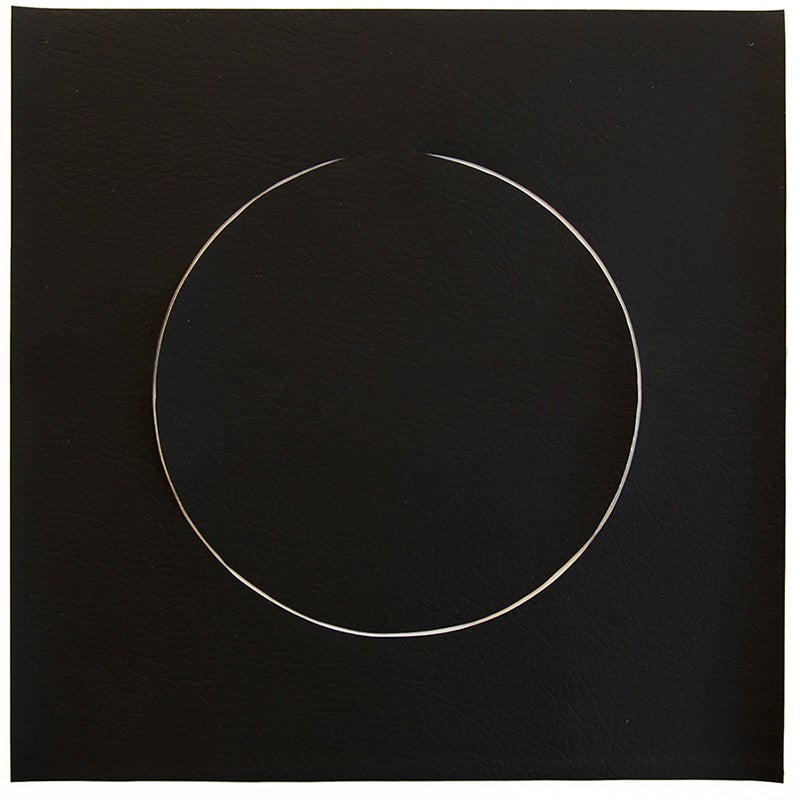 Above: Fontana Mix: Loop will exhibit at the PSU Autzen Gallery in February. Worked created by artists from Ditch Projects in Springfield Oregon, 2014.
The PSU Autzen Gallery is located in Neuberger Hall, 2nd floor, room 205 724 SW Harrison Street in Portland.  Hours are Monday-Friday, 10 a.m. to 5 p.m. This event was funded in part by the Portland State Educational Activities Speakers Board. For more information contact Patrick Rock at rockp@pdx.edu.
DITCH PROJECTS
Established in 2008, Ditch Projects is an artist run space housed in a decommissioned lumber mill near downtown Springfield, Oregon. Ditch Projects is operated by a group of artists and art educators committed to exhibiting contemporary art that is of a critical, conceptual, and/or interdisciplinary nature. Ditch Projects serves its community by encouraging and facilitating meaningful dialogue between international, national, and local artists. By providing opportunities for research and conceptual experimentation, Ditch Projects supports the practices of emerging and established artists from this region and beyond. An active agent within Oregon's cultural community, Ditch Projects provides a platform to artists producing challenging and innovative work in diverse media, cultivates a network of likeminded individuals, groups, and organizations, and stimulates public interest in contemporary art.