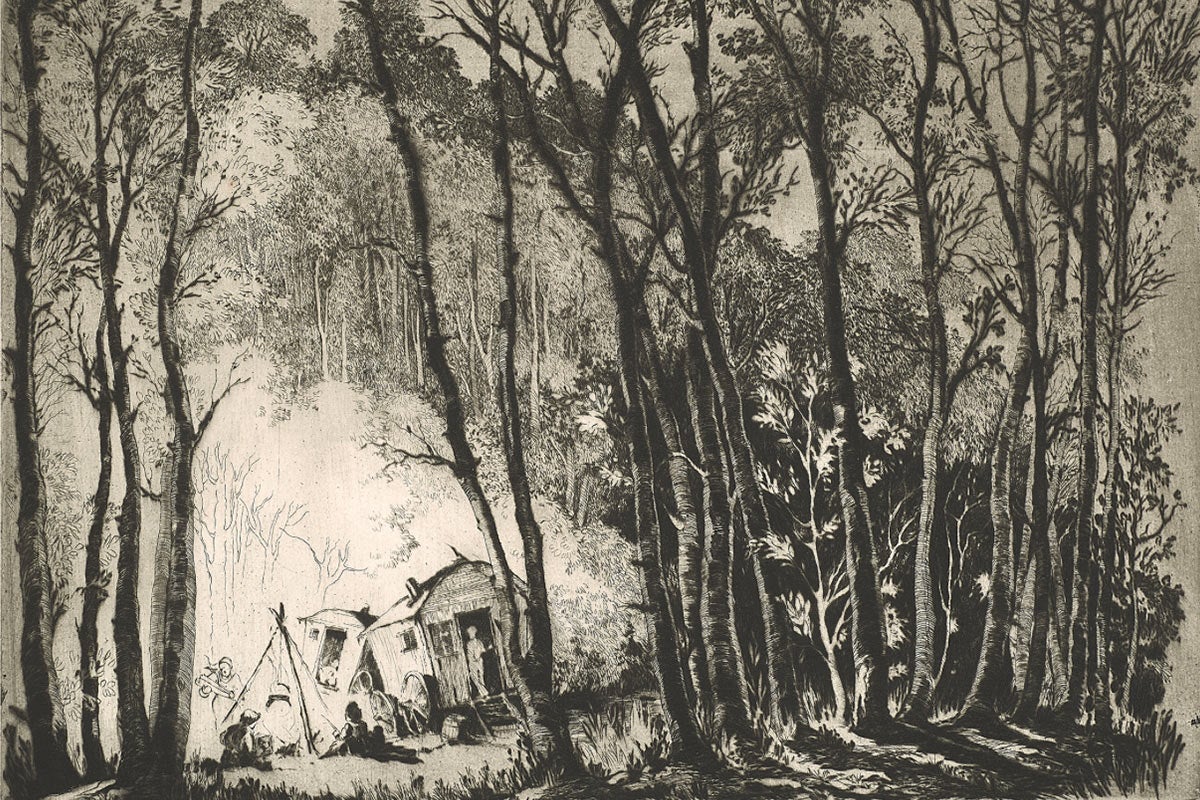 Emily Shinn, a History of Art and Architecture alumna (MA in Art History, '18; BA in Art History, '13 ), curated the current exhibition Mildred Bryant Brooks: The Art of Etching, at the Jordan Schnitzer Museum of Art, on view through August 9.
Brooks was an award-winning 20th-century master printer and etcher who spent a career examining the natural world, frequently capturing trees, fauna, and landscape in great detail.
"The work of Mildred Bryant Brooks offers something for everyone: pure visual delight and a respite from the chaos of the outside world, skilled technical lessons in etching, a reminder to explore all that nature has to offer, an inspirational story for women and all artists. We are so pleased to introduce the UO community and wider public to this sampling of the incredible collection of Brooks' works at the JSMA," said Shinn, who curated the exhibition in her role as the Curatorial Extern in American and European Art. Shinn was also the 2019 Mildred Bryant Brooks intern.
Shinn, and fellow HAA alum Jacob Armas, wrote essays for the exhibition catalogue, which will be available in 2021. Previously, Shinn curated Fernand Léger's Cirque and the Livre D'Artiste in 2018, and The Satirical Eye, up through August 2, also at the JSMA.
Learn more and explore the virtual exhibition at the Jordan Schnitzer Museum of Art page.