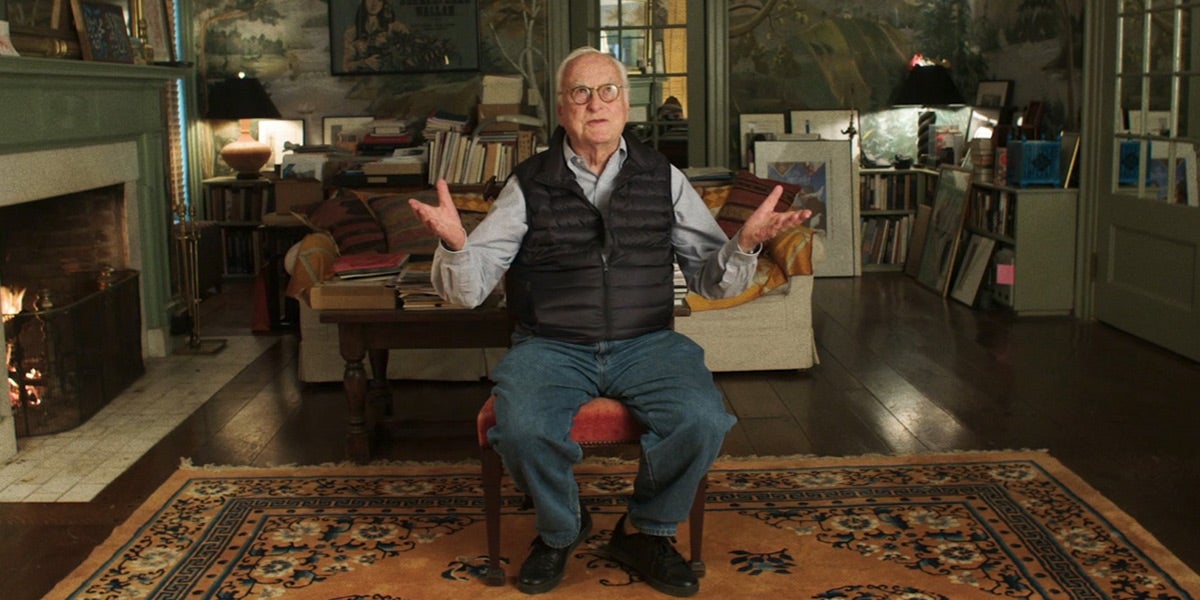 In a recent Architectural Digest feature story, College of Design alum James Ivory (BA Fine and Applied Arts '51) told the publication that his time at the University of Oregon shaped his appreciation for classical architecture. In fact, the Oscar-winning screenwriter and director said this influence made it into his many films such as A Room with a View and Howards End.
Ivory became a fan of Eugene's then-Greek Revival civic buildings and residences dating back to the mid-19th century.
"Marion Ross, my history of architecture professor at the University of Oregon, made much of those Greek Revival buildings," said Ivory. "It never occurred to me there was the slightest link between what had been built in Oregon and the rest of the world, but he brought that to my attention," he continued. "It was eye-opening. So it seems that classical architecture has affected me my whole life, even as a small child. That is what surprised me in doing this film; I'd never really thought about it or even talked about it."
Marion Dean Ross became the first head of the Art History department (now the department of the History of Art and Architecture, HAA) in 1963. The College of Design's library has a room dedicated to Ross—the Marion Dean Ross Reading Room—because of Ross's contributions to and advocacy for the library. A major bequest from Ross created an endowment for the Design Library dedicated to acquiring rare architecture books. HAA also has a Marion Dean Ross Fellowship and Distinguished Professorship in Architectural History.
To read the full Ivory interview, visit Architectural Digest's "How James Ivory's Love of Architecture Impacts Cinema History."