Professor Emeritus Kenneth O'Connell will present an informative and entertaining slide lecture on a brief history of the University of Oregon Department of Art at 5:30 p.m. Wednesday, January 21, at the Jordan Schnitzer Museum of Art in Eugene, and at 4 p.m. Saturday, March 7, at the White Stag Block in Portland.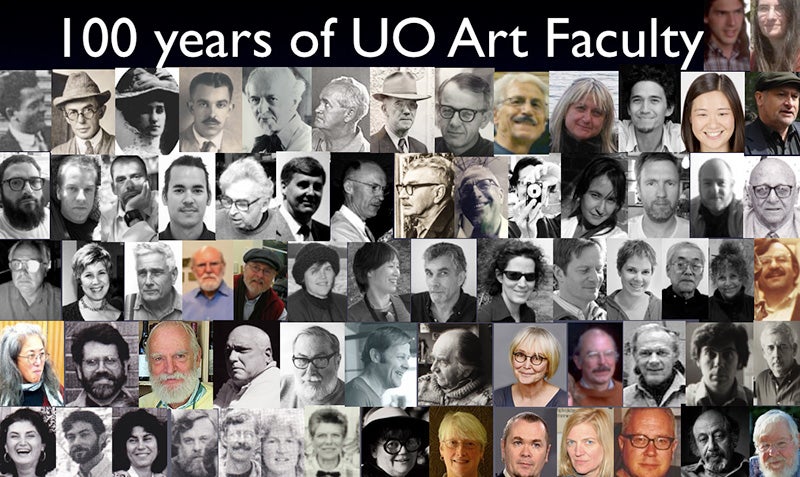 The event marks the 100th anniversary of the Department of Art. With about 400 majors, hundreds more nonmajor students, and both undergraduate and graduate degree programs, art is one of the most popular programs at the UO.
Art has a long history at the University of Oregon. In 1887 the first courses were taught; in 1914, it became integral to the new School of Architecture and Allied Arts; and in 1928, the UO offered one of the first master of fine arts degrees in the country.
 
O'Connell has been associated with UO for 53 years—since 1961 when he slipped into David Foster's Basic Design class while in high school. So, in preparing for this lecture of 100 years of art faculty he only had to research the first 47 years. When he was born in 1945, the art school was only 31 years old.
 
At UO, O'Connell was an undergraduate and graduate student, then faculty member, and then head of the Department of Fine and Applied Arts, now the Department of Art, for twelve years. He helped introduce computers to A&AA and taught motion graphics, graphic symbol, visual continuity, visual language, basic design, drawing, and ceramics. He has written books on Jack and Una Wilkinson, David Foster, Jay Lindsay, Carl Niederer, and is working on a book on Art Clough, Paul and Kay Buckner, and Gwyneth O'Connell.
 O'Connell's presentation will provide highlights from the past 100 years of accomplishments by art faculty members, students, and the program itself.
"These teachers at Oregon changed people's lives," O'Connell says. "Students went on to become artists, designers, filmmakers, and teachers themselves. Most felt that their time at UO was a 'golden era.' "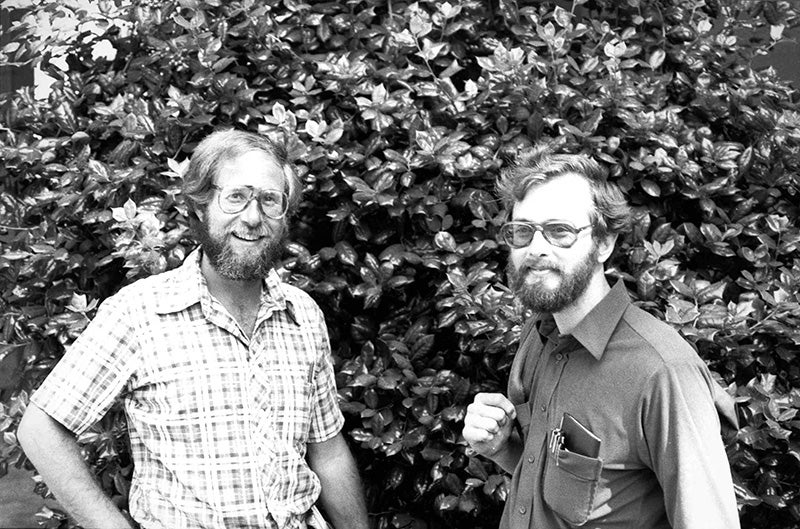 Above: Gene Bressler (left) and Ken O'Connell organized the first annual Computer Graphics Conference at UO, in October 1982. The idea for the conference originated a year-and-a-half earlier, when O'Connell, associate professor of fine arts, and Bressler, associate professor of landscape architecture, met to discuss their research and course work interests. Twelve speakers representing fine arts, computer science, broadcast journalism, architecture, planning, landscape architecture, engineering, manufacturing, medicine, and molecular biology presented leading developments in computer graphic technologies. Later, Linda Ettinger, arts education, took on a leadership role.
 
O'Connell's presentation will answer questions such as how Frank Lloyd Wright, Robert Motherwell, and R. Buckminster Fuller first came to the UO campus through connections in the Department of Art; which students went on to become award-winning international filmmakers ("Room with a View," "The Smurfs," "Valkyrie," and "Superman Returns," to name a few); develop hundreds of commercials and multimedia productions; or become directors of Penland School of Crafts, Western States Arts Federation, the Pratt Institute's digital arts program, Anderson Ranch Arts Center, Sitka Center for Arts and Ecology, Ucross Foundation, and more.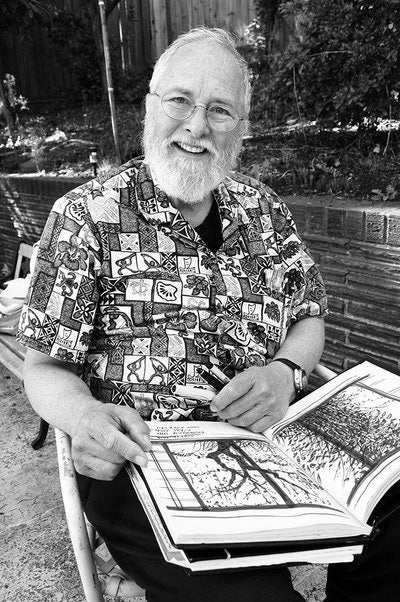 Professor Emeritus Kenneth O'Connell. Photo courtesy Paul Neevel.
He'll also share answers to inquiries about whether the first MFA in the country was awarded at UO in the 1920s; which faculty members came from Boston, Chicago Art Institute, New Bauhaus, Cranbrook Academy of Art, and Yale; and discuss companies started by students, which include Gamblin Artist Colors, Oregon Art Supply, Imagination International, Inc., Downstream Productions, Oregon Aesthetic Technologies, Mid Ocean Productions, and more.
The lecture will also review major events in the department's history such as the 1974 International Sculpture Symposium, formative Pacific Northwest computer conferences, the building of Buckminster Fuller's first dome on campus, and how faculty members and graduates went on to develop internationally best-selling software products including KID PIX and Alphaplanet.
O'Connell will also highlight current faculty members and their work. In addition, he will have several books available for purchase about UO faculty members and graduates. Attendees are invited to bring references to their time as UO students to share.
The Jordan Schnitzer Museum of Art is located at 1430 Johnson Lane on the University of Oregon campus in Eugene. The White Stag Block is located at the University of Oregon in Portland, 70 NW Couch Street.
The March 7 event at the White Stag Block in Portland is being held in conjunction with an exhibition at White Box featuring three Portland-based MFA alumni from the Department of Art. Unfiltered Kilter: Carl Diehl, Heidi Schwegler, Cara Tomlinson—UO Department of Art MFA Alumni Exhibition will be at the White Box from March 5 through April 25. An "Artist Talk and Conversation" will take place at 5 p.m. on March 7 with Carla Bengtson, current art department head; Carl Diehl, MFA '07; Heidi Schwegler, MFA '98; and Cara Tomlinson, MFA '93.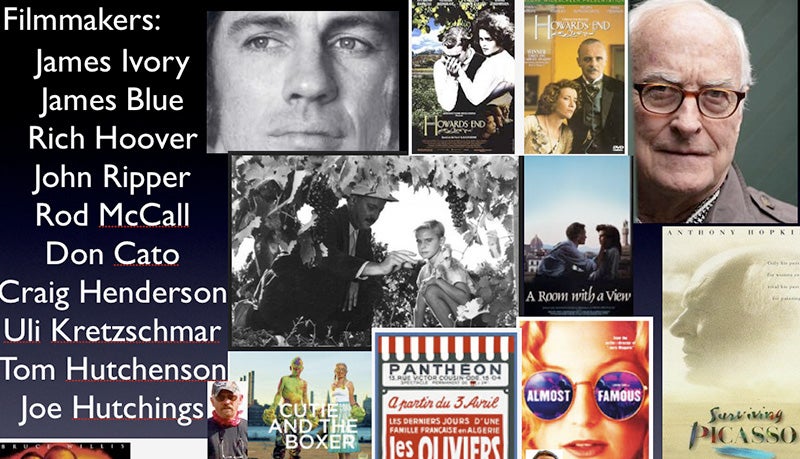 Above: A&AA alumni include filmmakers, an aspect O'Connell's lecture will cover.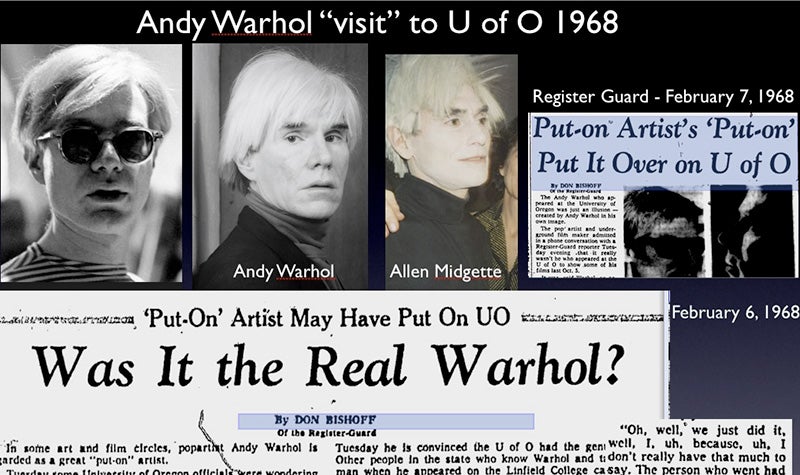 Above: O'Connell will touch on topics including Andy Warhol's visit to the UO campus.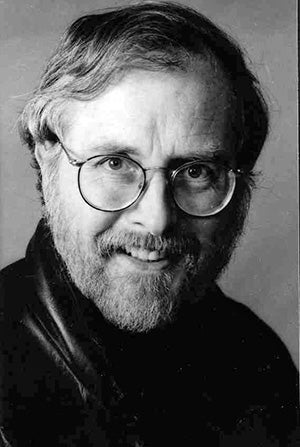 Above: O'Connell in 1984.