Artist and UO Assistant Professor Christopher Michlig co-curated the exhibition "In the Good Name of the Company", at For Your Art in Los Angeles through March 23.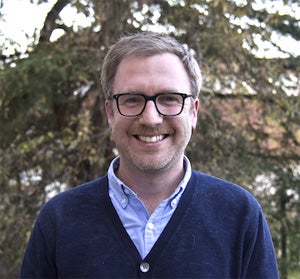 The exhibition, which investigates the iconic Colby Poster Printing Company and the artists the firm worked with, is the culmination of a year-and-a-half of research into Colby's history, and was expedited by the company's sudden decision to close its doors in December 2012. The curatorial project ties directly into Michlig's artistic practice as well as his work as an educator.
"I work from an extensive archive of found advertising posters in my collage process because of the 'aura' of their previous life and because of their excessive, ecstatic visual qualities – bold, condensed typefaces, fluorescent colors, and thick card stock," he says.
Michlig, who teaches CoreSTUDIO in the Department of Art at UO, works in a wide range of materials and processes including collage, printmaking, sculpture, 16mm film and video production, performance, and writing, among others.
"While much of my practice is medium specific, I am ultimately open to pursuing the appropriate process for the projects I work on," he says. "My critical process is modeled on deconstructivist theory – a form of semiotic analysis – and its intersection with art and architecture." Currently he's especially focused on the writing and work of Bernard Tschumi, Jacques Derrida, Henri Levebvre, and Jean-François Lyotard.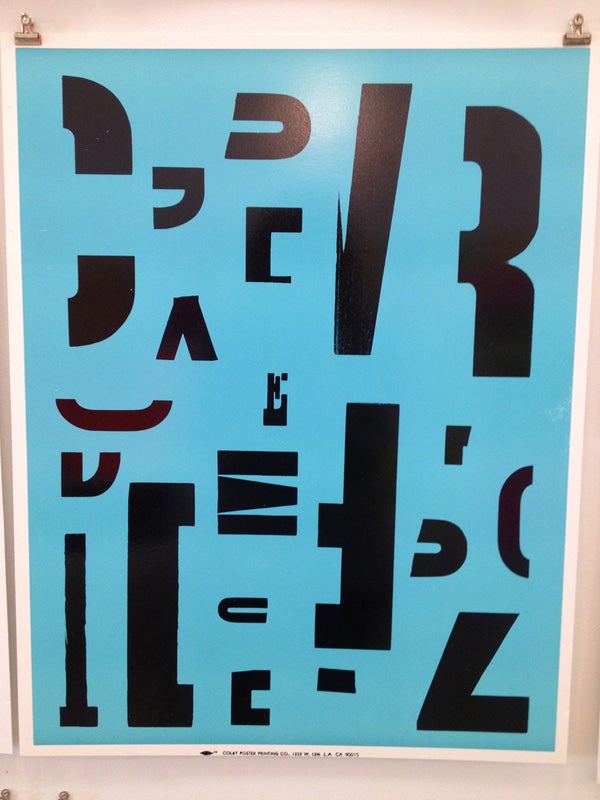 This dovetails with his interest in "connections between language and the built environment, which has evolved from my use of roadside advertising posters as a raw material for making collages," he says. "There are obvious, pragmatic connections between typography and readability, but there are also underlying spatial, social, and cultural connections between the use of language in public signage and the built environments they exist in. An example of this is the high volume of hand written/handmade 'friendly reminders' and community bulletin boards in Eugene. These are distinctly communal forms of public communication, primarily for the pedestrian, and are reflected in the specific social and physical spaces of this city."
This differs radically from Los Angeles, he notes, where people interface with the city primarily from their cars. "The Colby Poster Printing Company, which printed letterpress advertising posters in Los Angeles from 1948 until their closing in December 2012, is often credited with defining the aesthetic of Los Angeles," Michlig says. "In the Good Name of the Company," which Michlig co-curated with Jan Tumlir and Brian Roettinger, attempts to encapsulate Colby's indelible influence on the Los Angeles landscape and art scene.
Michlig and his fellow curators of the Colby show are producing a 360-page catalog of the exhibition that they plan to release at the New York Art Book Fair in September 2013 in conjunction with a second iteration of the exhibition.