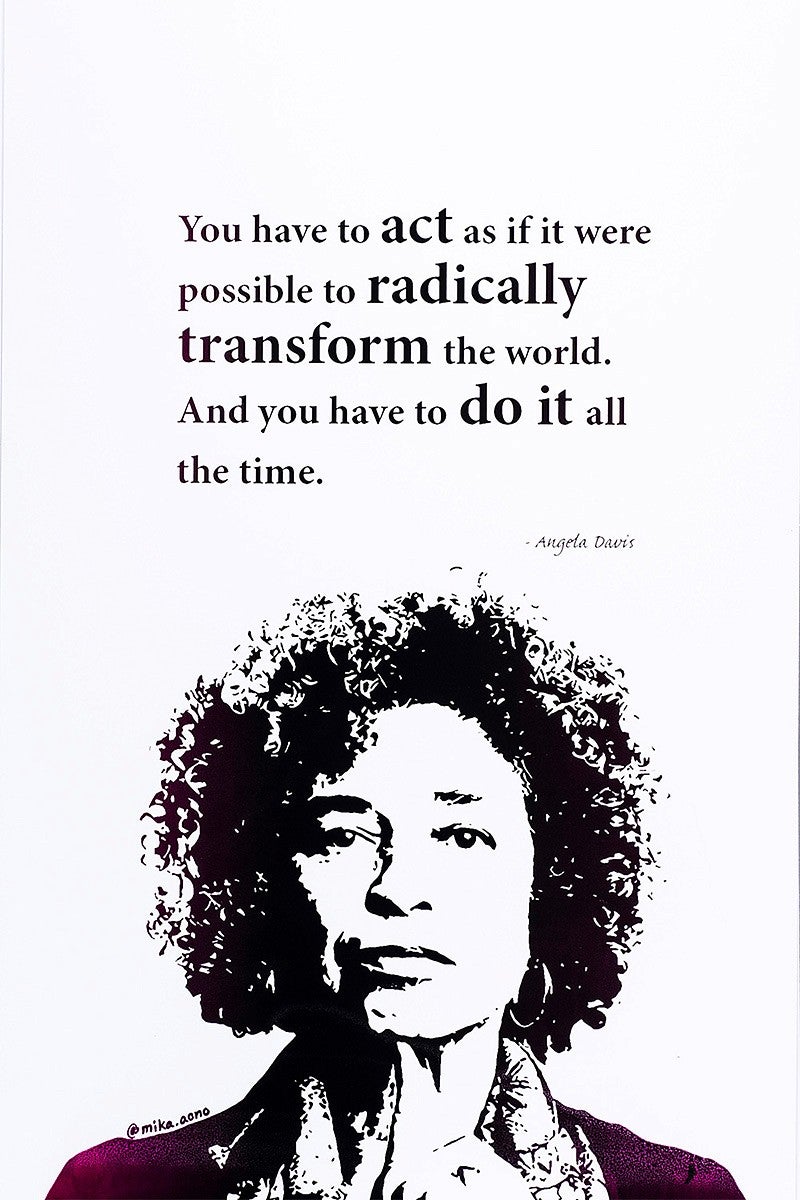 On July 3, the Jordan Schnitzer Museum of Art opened its Black Lives Matter Artist Grant Program exhibition, a major group exhibition featuring the work of 20 artists, including that of Printmaking Studio Technician and Instructor Mika Boyd.
In 2020, the Jordan Schnitzer Family Foundation created a grant program to recognize artists making work in support of the Black Lives Matter movement. Each of the artists received a $2,500 award. The JSMA collaborated with the campus's Lyllye Reynolds-Parker Black Cultural Center to assemble a selection panel to choose the grant recipients.
Boyd did community print performances at the local ANTI-AESTHETIC gallery and created 14 screen-print designs featuring images and texts, such as one of activist Angela Davis and one saying "None are free until all are free. Rise up in defense of Black lives."
Of Boyd's contribution, Eugene Weekly wrote:
"Her BLM Artist Grant work was inspired by the signage that sprang up around town these last years, on people's lawns and in store windows, calling for peace and for unity. She especially liked the BLM slogan, 'We're all in this together.' It makes her feel happy, she says. So, when she was chosen as a grantee, she knew she wanted to put more positive signs out into the community.
Though she will have prints in the exhibit, the assistance she received from the grant for materials enabled her to give posters away, too. She gave away lots during the performances. In fact, she ran out of posters. She then printed more and ran out again."
The exhibition runs through Nov. 21 at the Jordan Schnitzer Museum of Art.
Read more about Boyd's work and the exhibition in the article "We're All in This Together."