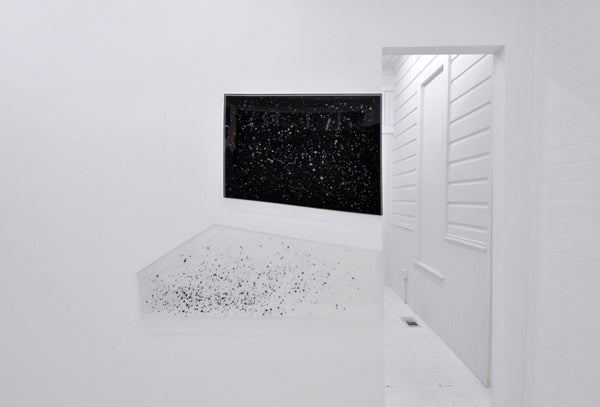 The Ford Family Foundation has named UO Career Instructor Mike Bray a 2013 Hallie Ford Fellow in the visual arts. The $25,000 award is given to artists who have demonstrated excellence in their work and who show potential for significant advancement.
Bray is a practicing artist and career instructor in the Department of Art at UO. A jury of five arts professionals selected Bray (Eugene), Cynthia Lahti (Portland), and D.E. May (Salem) from 183 applicants for the fellowships. Each receives the unrestricted cash award and will join nine prior Hallie Ford Fellows in a traveling exhibition curated by independent curator Cassandra Coblentz and organized by the Museum of Contemporary Craft.  
Bray's conceptualization taps into a blend of pop culture, influences, and references that weave sculpture, photography, and videos into multimedia installations.
"He is focused on the ways, as spectators, we actively expand and populate cinematic worlds, spinning a keyhole view of a story into something emphatically alive," the panel said. "There is a fine craft aesthetic underpinning his work, something often underplayed in the digital field. His level of craft is so high you don't question it — it looks flawless."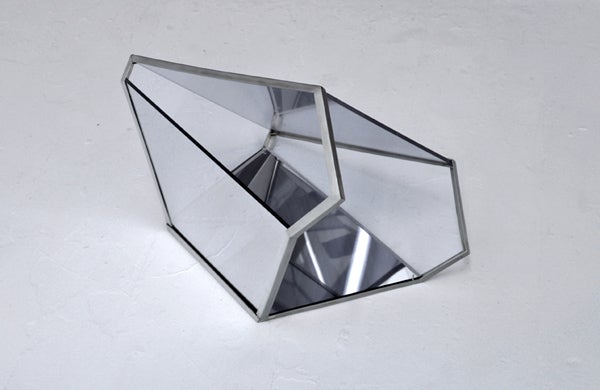 Bray received his BA in English from the University of Illinois in 1997. He moved to Oregon and completed his MFA in 2008 at UO, where he currently teaches in the Department of Art. He has been exhibiting for the past nine years in solo and group exhibitions in the Pacific Northwest, California, Pennsylvania, Texas, Illinois, as well as in Canada and Ireland.
In 2012 he received an Oregon Arts Commission individual fellowship and was singled out for the Joan Shipley Award. He was also a finalist for the Betty Bowen Award granted annually by the Seattle Art Museum. His commitment to his fellow artists is illustrated in his cofounding and codirector roles at Ditch Projects in Springfield, Oregon, an artist-run studio, installation, and performance space whose mission is to provide a progressive and permissive venue for the visual and performing arts. He also serves as cofounder and codirector of the Coast Time Artist Residency in Lincoln City, Oregon.
"My work explores the relationship between the audience and the spectacle of film," he said. "Winning the Hallie Ford will allow my work to more strongly enter a larger national and international discourse that I can bring back to the region."
Anne Kubisch, president of the foundation, said "our 2013 fellows have demonstrated a tremendous commitment to their practice of art as well as to their fellow artists. These three artists are walking somewhat different paths but each is conceptualizing and creating stellar work."
T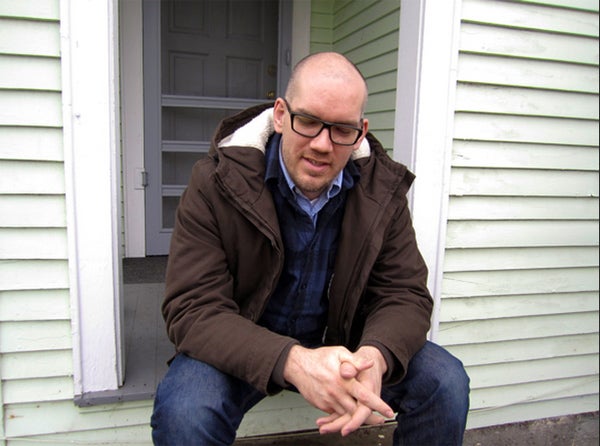 he panel of judges said the artists represent three different practices (conceptual installation, figurative sculpture, and found materials), three different ways of being an artist in Oregon, three different communities in Oregon, and three different generations. The jurists noted that each is at a pivotal moment of change in their respective practices, and that their work is on the threshold of "something potentially transformative."
Panelists included George Baker, professor of art history, University of California, Los Angeles; Lawrence Fong, former associate director and curator of regional art at the Jordan Schnitzer Museum of Art at the University of Oregon; Clara Kim, senior curator of visual arts, Walker Art Center, Minneapolis; Lawrence Rinder, director, Berkeley Art Museum and Pacific Film Archive, University of California, Berkeley; and Prudence Roberts, art history professor, Portland Community College, and independent curator.
The Ford Family Foundation established the Visual Arts Program in 2010 to honor the late Hallie Ford's interests in the visual arts with the goal to help accelerate an enhanced quality of artistic endeavor and body of work by Oregon's most promising midcareer visual artists and to improve Oregon's visual arts ecology by making strategic investments in Oregon institutions that further the progress of these artists. This $3.5 million, five-year proactive grant program provides a range of resources to assist these artists and the visual arts institutions that further the creation and exhibition of Oregonians' work.