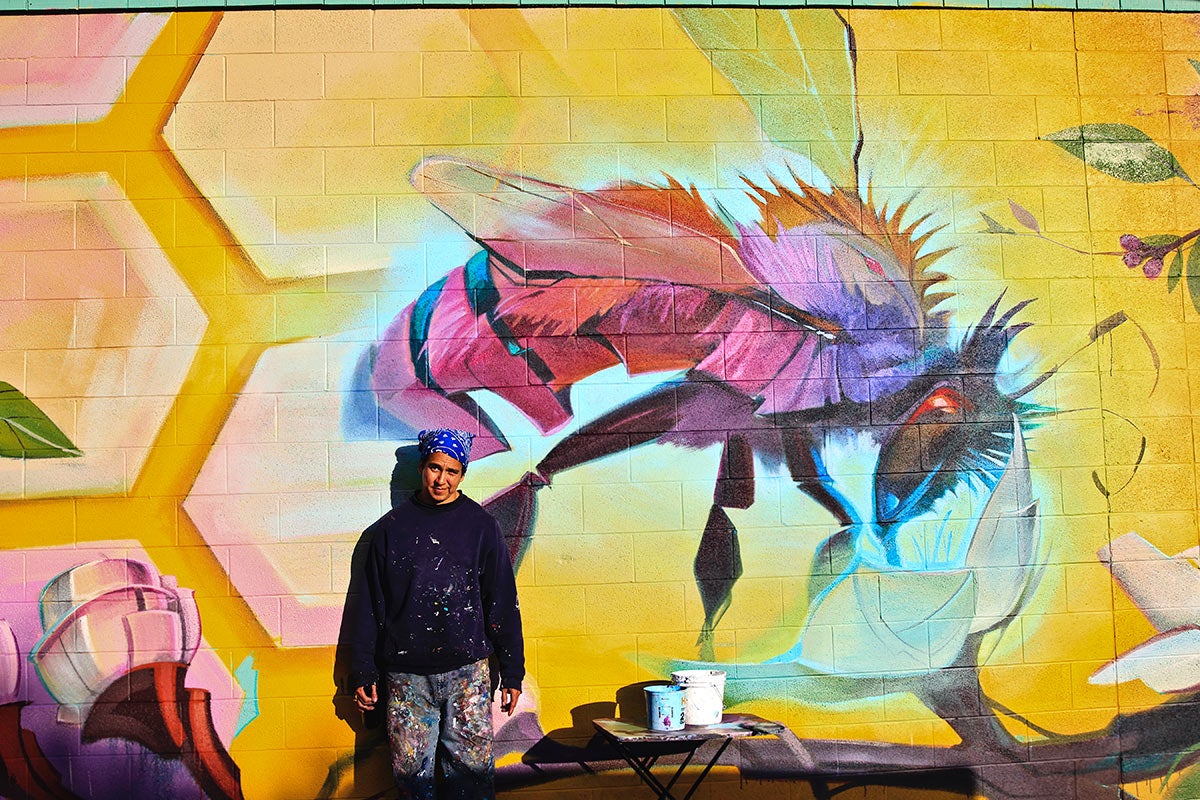 Artist and alum Steven Lopez with his 20x21 mural
College of Design alumni are painting the town red. And blue, and green, and yellow.
As art historians, arts administrators, and artists, these grads have shaped the 20x21 Eugene Mural Project, a civic initiative to cover the city with 20 murals by the time the 2021 World Track & Field Championships come to the newly reimagined Hayward Field. The large-scale project includes both international and local artists.
"By bringing in these artists, we could uplift art in Eugene," Debbie Williamson told the Register-Guard. "And by doing this, we can make Eugene art bigger and the world a little smaller."
Williamson graduated in June with a BS in Arts Management from the School of Planning, Public Policy and Management. She is also the communications director for the 20x21 mural committee, chair of Eugene's public art committee, and communications manager for the Jordan Schnitzer Museum of Art. Jessica Watson, who received a BA in Art History in 2009, is the mural project coordinator, the Lane Arts Council events coordinator, and the coordinator of the City of Eugene's Urban Canvas Project.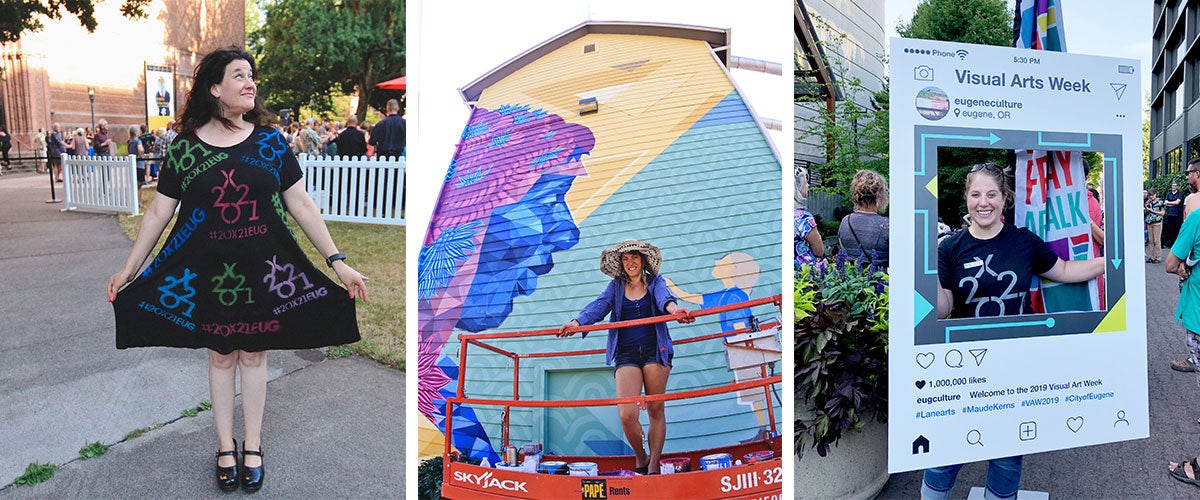 College of Design alumni from left to right: Debbie Williamson, Ila Rose, and Jessica Watson
College of Design grads also painted two of the murals. The San Francisco-based artist Steven Lopez, who received his BFA in 2000, painted the kaleidoscopic honey bee composition on the exterior of Wildcraft Cider Works at 232 Lincoln.
While Ila Rose, who studied art as an undergraduate in the School of Art + Design, did the mural of a two-faced woman with snakes in her hair on the 40-foot-high former sawdust silo at 348 W. 3rd Avenue.
Read more about the project in the Register-Guard story "The 20x21 mural project offers up its 2019 contributions to the community."