A new book coedited by Christopher Michlig, assistant professor in the Department of Art, launched in September at the New York Art Book Fair.
The release of In the Good Name of the Company coordinates with exhibitions cocurated by Michlig in New York and Los Angeles this year. The book will be officially released November 30 by PictureBox/ForYourArt but is pre-selling on amazon.com.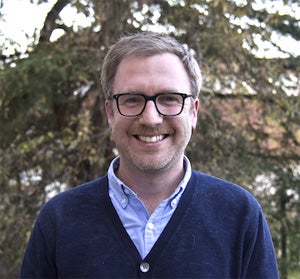 The exhibitions by the same title investigated the iconic Colby Poster Printing Company and the artists the company worked with. The project was the culmination of almost two years of research by Michlig and colleagues into Colby's history.
"This book is a unique tribute to Colby," a review in Artbook states. The 324-page catalog documents the print shop's history and one of its final projects: a series of editioned posters by artists including Ed Ruscha, Kathryn Andrews, Scott Benzel, Peter Coffin, Daniel Eatock, Eve Fowler, Jacob Kassay, Allen Ruppersberg, Andy Spade and Craig Stecyk.
The Colby exhibition, which contained more than 200 posters spanning forty years, was the New York Art Book Fair's "first ever satellite exhibition."
The curatorial project ties directly into Michlig's studio practice and research.
"I work from an extensive archive of found Colby posters in my collage process because of the 'aura' of their previous life and because of their excessive, ecstatic visual qualities – bold, condensed typefaces, fluorescent colors, and thick card stock," he says.
Michlig core studio in the Department of Art at UO, working in a wide range of materials and processes including collage, printmaking, sculpture, 16mm film and video production, performance, and writing, among others.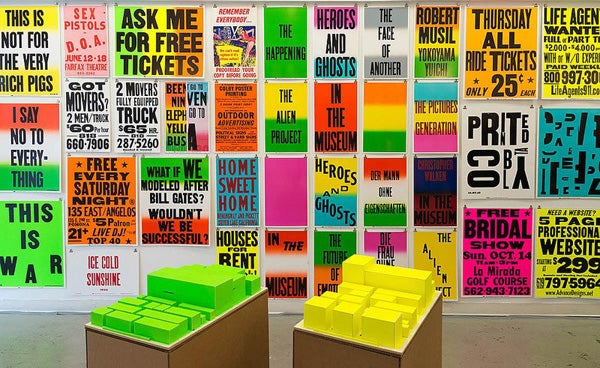 Above: "In The Good Name of The Company," an installation about the Colby Poster Printing Company now at For Your Art in Los Angeles, was co-curated by A&AA's Christopher Michlig.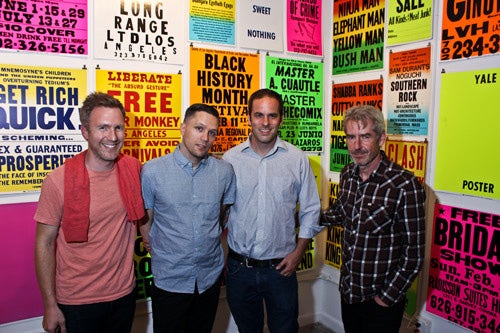 Above: Editors Michlig, Brian Roettinger, Dan Nadel, and Jan Tumlir pause for a photo at the New York Art Book Fair.