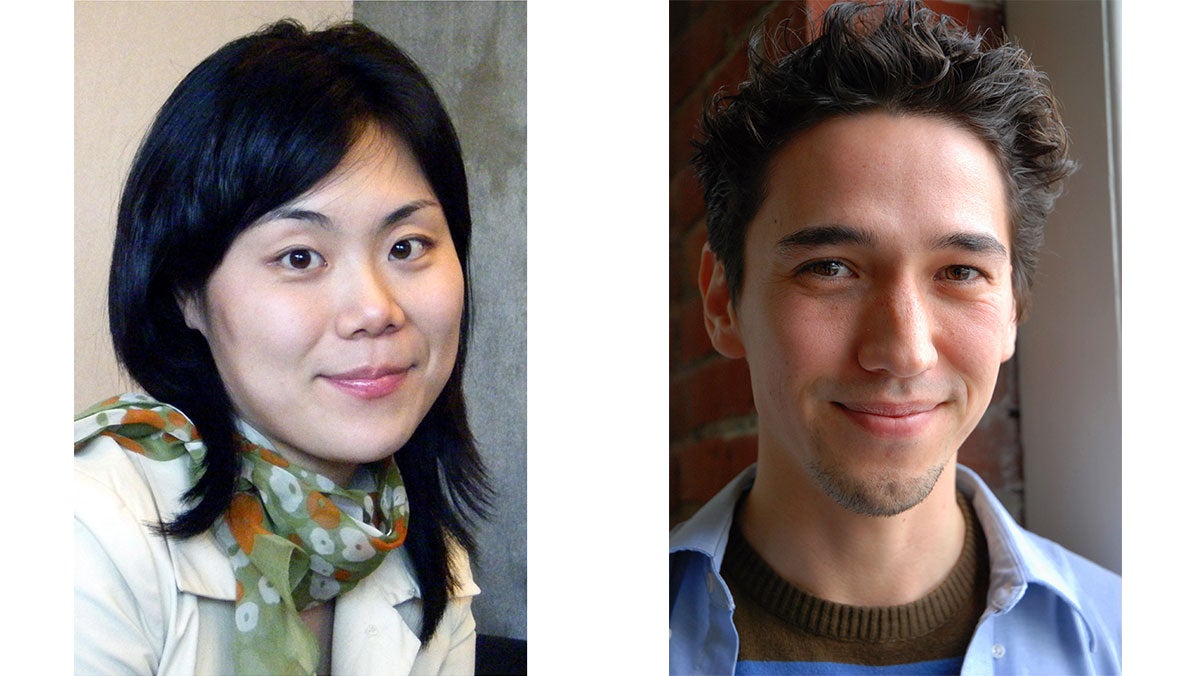 Assistant Professor of Landscape Architecture Yekang Ko and Art & Technology Senior Instructor John Park have teams using the pop-up space in Lawrence Hall
The value of pop-up spaces is they can show up anywhere, transforming a nondescript corner into a hive of activity. In this case, that buzz is coming from the Second Floor Mezzanine in Lawrence Hall.
This fall, the College of Design Dean's Office put out a call for proposals to use the space nestled just up the stairs from the Output Room beginning in November 2018. The space was previously occupied by College of Design Technology Services and became available through a recent reorganization of services. The Faculty Affairs Committee reviewed the submissions, looking for team projects that would use the space to cross disciplinary boundaries and explore issues of diversity, while embracing the experimental, whimsical, spontaneous, and eccentric character of a pop-up.
Two such projects are in the works.
First up is an EPA Campus RainWorks competition project with eight students from Landscape Architecture, Architecture, and Public Administration led by Yekang Ko, Assistant Professor of Landscape Architecture. The team will use the space for about one month, concluding in December. They have been working with South Eugene High School to develop a demonstration design proposal to improve storm water management and to showcase the environmental, economic, and social benefits of the proposed green infrastructure, which will culminate in a written report, design board, and video to submit for the competition.
Starting in December, another team will occupy the pop-up: Harmonic Laboratory. Harmonic Laboratory members are Art & Technology Senior Instructor John Park, Art & Technology lab technician Jeremy Schropp, School of Music and Dance Audio Production Instructor Jon Bellona, and School of Music and Dance Professor of Dance Brad Garner. The team will use the space as an "Applied Arts Laboratory," tackling three projects including a commission for the 2019 "Water in the West" exhibit for Bend's High Desert Museum; a collaboration with the Eugene Symphony for Alexander Scriabin's work Prometheus: Poem of Fire; and a mobile media infrastructure project funded by the US Ignite Smart Gigabit Communities Fund.
The idea for a pop-up research space came out of Dean Christoph Lindner's desire to provide College of Design faculty with flexible, experimental space that could cut across disciplines.
"It's an opportunity to try out creative collaboration and put into practice what the college is really about—interdisciplinarity and innovation," Lindner said.