Terri Warpinski, Professor of Art, has been selected as the Society for Photographic Education (SPE) 2018 Honored Educator.
In his letter announcing the award, James Wyman, executive director of the society said, "As an early and ongoing SPE advocate, supporter, as well as former member of the SPE Board of Directors, Terri's influence is profound within our community, and it's a great pleasure to see her recognized with SPE's highest honor of distinction. Her significant contributions to the field of photo education and SPE are deeply appreciated."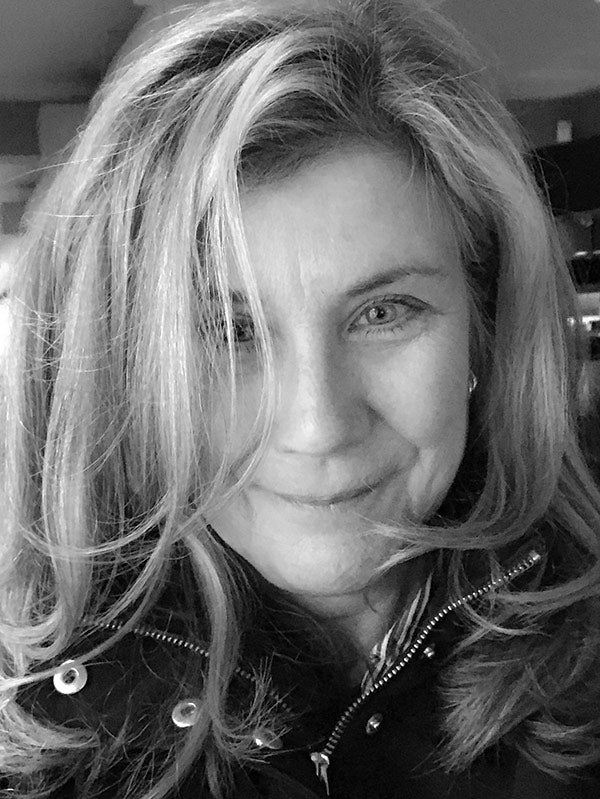 Warpinski was celebrated at the 55th SPE annual conference, "Uncertain Times: Borders, Refuge, Community, Nationhood," held March 1–4, in Philadelphia. While there, Warpinski had a gallery reception at the Gershman Y Gallery on the University of the Arts campus for her exhibition "Surface Tension." And she presented at the conference about her current work, which was supported by a recent DAAD fellowship to Berlin, where she photographed the sites of 140 failed attempts to escape across the Berlin Wall between 1961–89. Recipients of SPE's Honored Educator Award receive a $1,000 honorarium.
Laura Vandenburgh, head of the School of Art + Design, was thrilled for Warpinski. "The Society of Photographic Education's 2018 Honored Educator award marks Professor Warpinski's tremendous contributions both to excellence within the College of Design's Art Department and to the evolution of the larger field. She is an exceptional teacher, who is deeply engaged with new ideas and best practices of the field. Her work at the national level with SPE is a testament to that commitment. We are tremendously proud of the much-deserved recognition Professor Warpinski has received," said Vandenburgh.
Warpinski has been a member of the UO faculty since 1984. She holds a BA degree from the University of Wisconsin in Green Bay, and MA and MFA degrees from the University of Iowa. She was a Fulbright Fellow to Israel in 2000–01. Her photographically based creative practice, spans handcrafted historical practices to digital media and explores the relationship between personal, cultural, and natural histories.
"Over the course of her career, [Warpinski] and her colleagues have built an outstanding photography program that is a pivotal part of our robust Art Department," said Vandenburgh.
Learn more about Warpinski's work, accomplishments, and creative practice on Terri's website.