The UO's Arts and Administration is presenting the third annual (sub)Urban Projections presentation of digital arts, electronic music, modern dance, and installation art this Thursday, Jan. 30 at 8 p.m. at the Hult Center lobby in downtown Eugene. Experience art and performance that reimagines the main lobby, staircases, hallways, walls, ceilings, and spaces-in-between with presentations of thirteen works by artists and performers.  The two-hour event will lead the audience through space and change the way that they think of the lobby spaces.
Artists include the art collective, Harmonic Laboratory, featuring UO Department of Art faculty member John Park, UO School of Music and Dance Brad Garner, and other guest artists. For the 2014 (sub)Urban Projections performance include guest artists Medium Troy, Dimitri Von Klein, Chet Udell, Quinn Tincher, Shannon Mockli, Rachel Winchester, and Sean Hamling. The event is free and open to the public.
Harmonic Laboratory plays an artist/curator role and brings thrilling and unique artistry to (sub)Urban Projections. Dance, sound art, music, sculpture, large-scale kinetic installation, interactive body tracking, and visual art all come together as the artists press into the margins of their fields and create new works made possible only through collaboration.
The event is sponsored by the UO Arts and Administration program and the City of Eugene Cultural Services.
Read more at Eugene Weekly in Bravo.
Visit the Facebook Event page.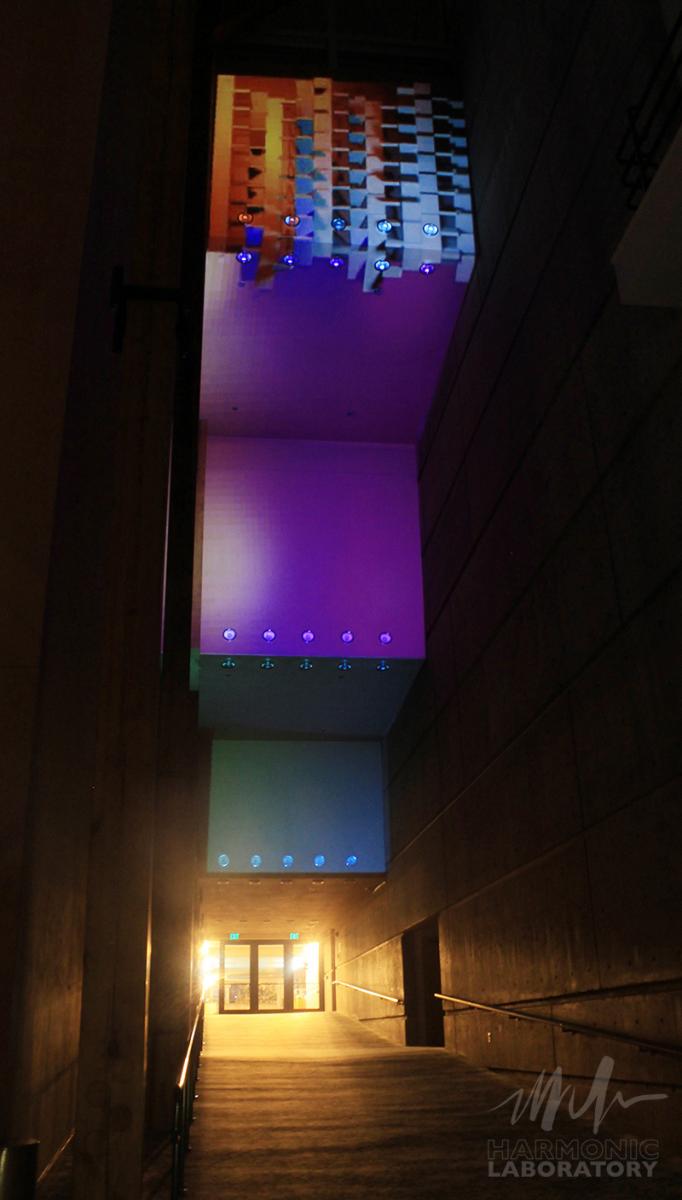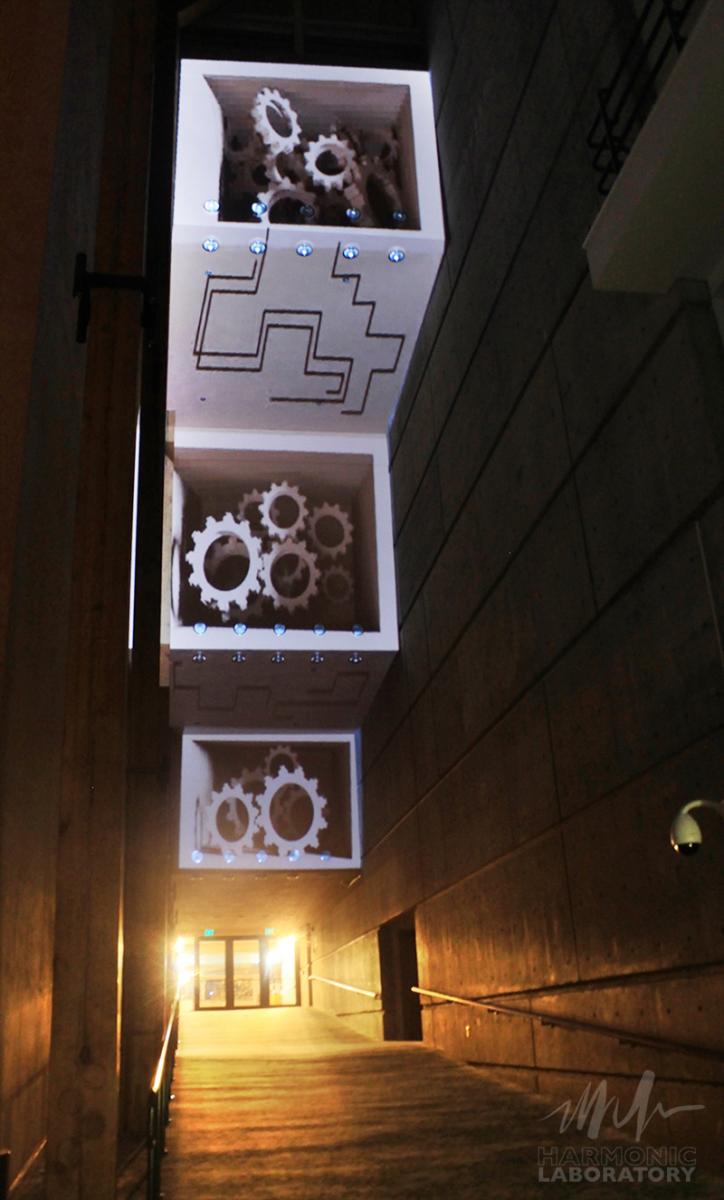 Above: Harmonic Laboratory animation stills show a project mapping technique that will be presented at the 2014 sub(Urban) Projections at the Hult Center.  The video is carefully mapped onto specific surfaces so materials and physical architecture can inform the work. Photos: John Park, UO Department of Art.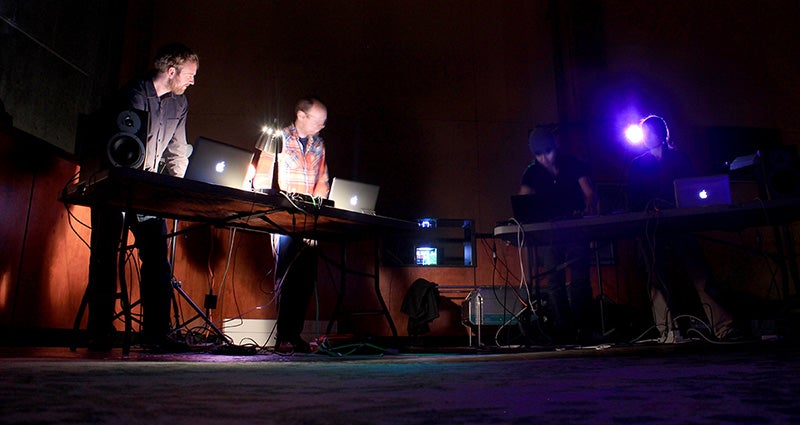 Above: Ensemble performance with musicians from the Oregon Electronic Device Orchestra will participate in sub(Urban) Projections 2014. Photo: Chet Udell, UO School of Music and Dance.