Work by nearly 100 graduating senior art, digital arts, and product design students will be exhibited in Spring Storm 2016 Senior Show on Friday, May 27, from 5-8 p.m. over two floors in Lawrence Hall, 1190 Franklin Boulevard, on the UO campus. A reception for the artists will take place from 5-8 p.m. during the exhibition, which is free and open to the public.
Spring Storm showcases work from throughout the Department of Art, including the Digital Arts Program, and this year adds work by students in the Product Design Program.  The event is a rare peek inside what students in their senior year have accomplished, including studio art in ceramics, digital arts, fibers, jewelry and metalsmithing, painting, photography, printmaking, and sculpture.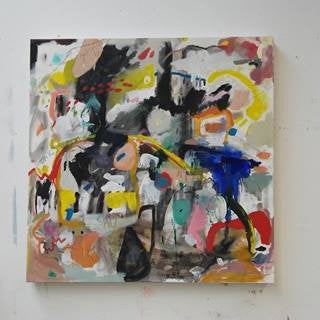 Above:
Late Bloomer
by Synclaire Horlings, 48" x 48," oil on canvas.
"The Department of Art is excited to expand the scope of Spring Storm 2016," says Charlene Liu, associate head of the Department of Art. "The work of our graduating seniors in art, digital arts, and product design represents the diversity and breadth of the curriculum. Students are experimenting, making, and engaging in critical thinking both through disciplinary focus and intermedia possibilities. I love the high energy of the event bringing together friends, family, faculty, and the university community to commend the creative achievements of our graduating seniors."
The show will provide not only a glimpse of advanced student work but also insights into their creative processes, material choices, and theoretical approaches.
Sam Selbie, Material and Product Studies major, will exhibit display, a handsome and practical storage concept for favored objects — which, for Selbie, includes shoes.
"Sneaker-heads abound in the Pacific Northwest," he says, "and among this crowd, display is more important than utilitarian storage of their prized possessions. This project explores how one can show off one's collection rather than simply put them on a shelf." 
Selbie's project is made from Douglas fir in a glue-lamination process "that allows bending of the wood to form gentle curves that show off the grain of the wood," he says. While he designed the shelf to accommodate a pair of sneakers, display could accommodate a variety of objects pleasing to the eye.
But display is also appealing as wall art cradling nothing.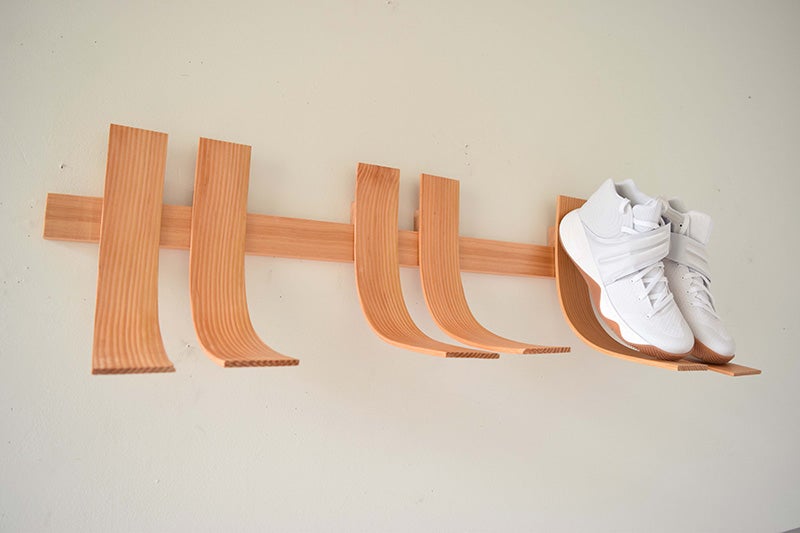 Above: display by Sam Selbie, 48"x18"x12," Douglas fir.
"Traditional woodcraft techniques can and should still be used to create well-made, functional, beautiful objects," Selbie notes of his project.
Art major Synclaire Horlings says her work in Spring Storm deals with the "very formal qualities" of painting including shape, color, and composition. "I use those parameters and intuitions to emote how I am feeling in the moment," she says.
"Art needs to be fearless, and in my creative process of making a piece I want to mirror that by taking risks. It is important to see and hear this unfiltered exploration, especially from diverse perspectives. Currently, my work has been dealing with themes of whimsy, through feminine pallets and inspiration from textile and pattern."
Horlings does that through use of gessoed supports, oil, acrylic, and house paint, with occasional use of squeegee and poured paint.
"I try to capture qualities of everyday objects or mundane moments, and I use that as a source of inspiration in my paintings," she says. "If I could evoke the same sense of observance and appreciation of the everyday in my work, I would be happy."
Jack Koby, Material and Product Studies major, aims to put smiles on the faces of those using his Spring Storm project, a wall hook made from Douglas fir.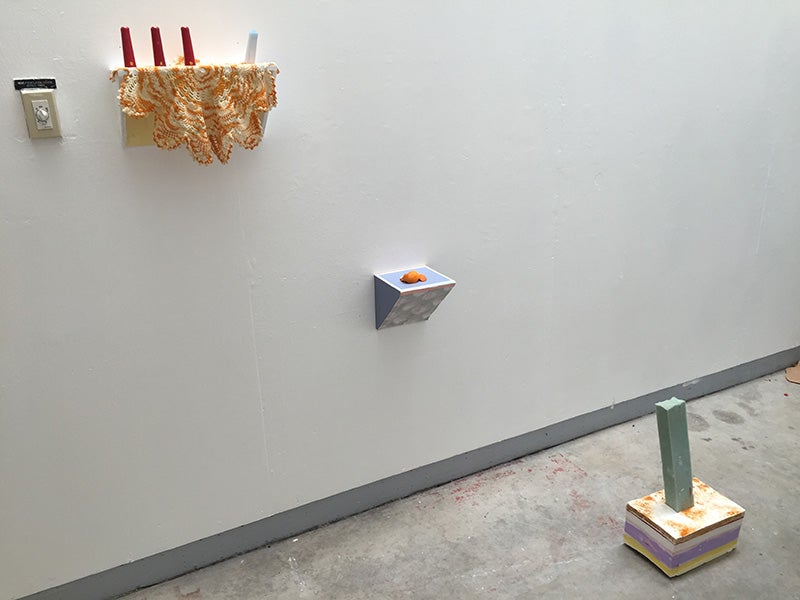 Above: Intimacy by Emma Haskins. Metal, wax, wall paper sample, tracing paper, orange peel, wood, acrylic paint, doily, foam, plaster.
"I wanted to make an everyday task more fun," he said. "While hooks are quite functional, no one particularly finds joy in using them. I redesigned a hook to be visually beautiful as well as to create a small but joyful experience. The sound and mystery of the hidden, spring-loaded marble clip makes it endlessly fun to use."
He hopes viewers of his work "realize how mundane objects can be recreated to bring joy to people every day." 
Work by Emma Haskins, who uses both soft and hard materials in her art, "explores the idea of intimacy and how it plays into social constructs," she says. "My most recent work has been in the realm of commemoration — grappling with the idea of having an individual in your life and then having them leave."
Haskins' work in Spring Storm uses materials "that succumb to their environment," she said, including foam, plaster, wax, underwear, and doilies. Her process includes layering plaster and wax and letting them set, then embedding particulates in between pours.
She hopes hopes viewers "can take away a sense of solace, in the sense of nothingness … then revert back to post-minimalism and the calming factors that it emits."
Student work from Spring Storm will be selected by a jury for acknowledgment, including a Dean's Award. A print-on-demand catalogue archiving the work of this year's graduating class will be available in June.
The Department of Art at UO offers more than 300 classes every year in eight media areas. Many courses in the department are open to students who are not art majors, although prerequisites may apply.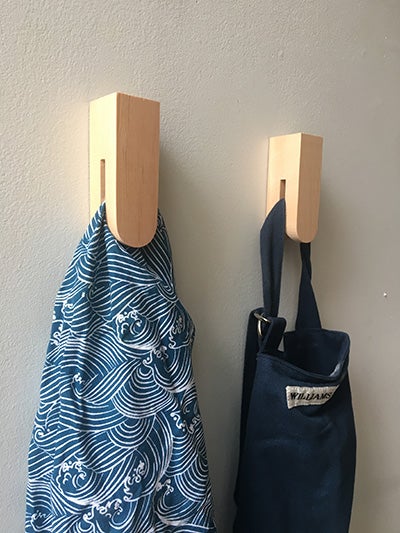 Above: For Spring Storm, Jack Koby wanted to "create a small but joyful experience" with his wall hook crafted from Douglas fir and marble. "The sound and mystery of the hidden, spring-loaded marble clip makes it endlessly fun to use."