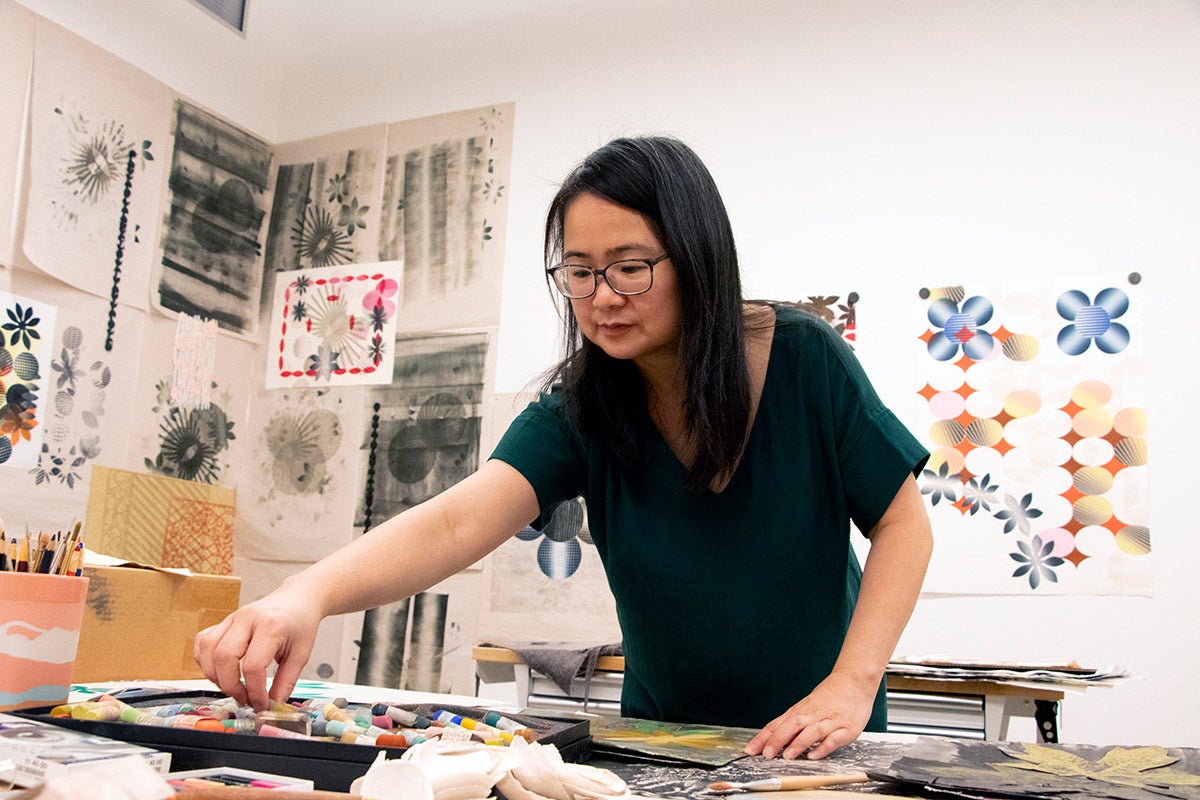 Charlene Liu, Art and Printmaking Associate Professor and Director of the School of Art + Design, in her studio at 510 Oak.
Transforming the hands-on art studio courses taught in the Department of Art to an online space is no easy task, for both faculty and students. A story from the Office of the Provost captures how Visiting Professor in Printmaking Eric Ramos Guerrero, Printmaking Studio Technician Mika Aono Boyd, and School of Art + Design (A+D) Director Charlene Liu are doing their best to adapt.
As part of the College of Design's art faculty, Guerrero enters spring term teaching a screenprinting class remotely. He is hoping the DIY approach will lend itself well to the medium, and that students will appreciate the solitude.
To support students, Guerrero and Aono Boyd prepared printmaking kits to mail to students for Introduction to Printmaking and Screenprinting courses.
"Instead of focusing on the outcome, we want to more focus on the process and learning. We can grow together," Aono Boyd said.
Liu explained that A+D faculty will employ traditions like hand-carving and printing, as well as examining creative and philosophical processes behind printmaking.
Read the full story, "Art 245 and Art 348: Making Their Mark."