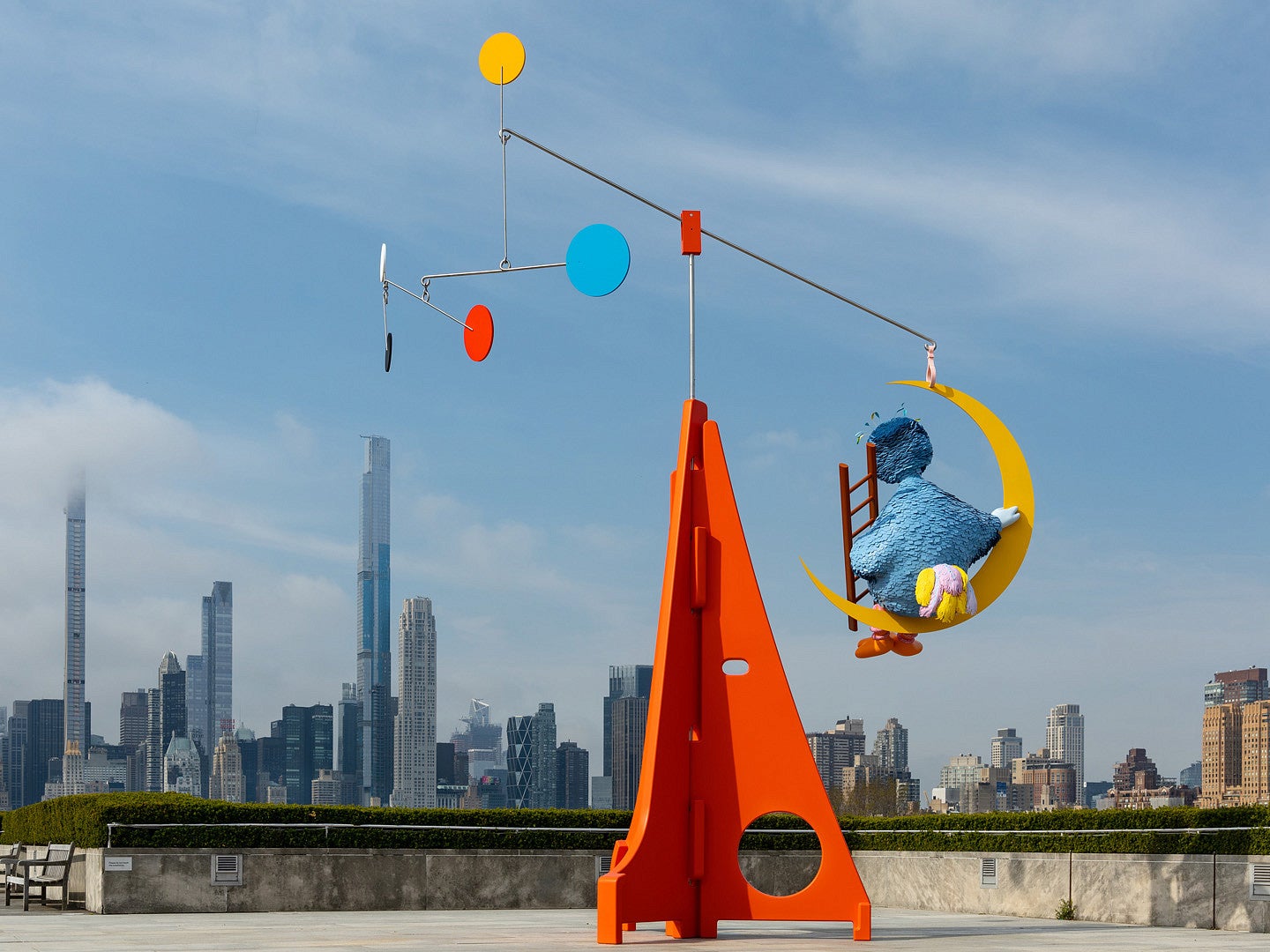 Above: As Long As the Sun Lasts, the 2021 Roof Garden Commission, the Metropolitan Museum of Art, New York, 2021. Photo by Anna-Marie Kellen.
"Fun World"
Thursday, March 9, 4:00 p.m.
Lectures will be in Lawrence Hall, Room 115, 1190 Franklin Boulevard, Eugene, OR 97403 and will also be live-streamed and archived on the UO College of Design YouTube. 
Alex Da Corte, photo by Hedi Slimane
Alex Da Corte explores the nuances of contemporary life in his videos, installations, paintings, and sculptures, which are often united together in richly-hued, dreamlike environments. With a keen attention to color and form, Da Corte draws from a wide range of sources, including popular and consumer culture, art history, and modern design. Throughout his artistic practice, figures such as Eminem, Allan Kaprow, and the Wicked Witch of the West stand on equal footing alongside objects both commonplace and fantastic. Touching upon notions of identity, intimacy, and taste, Da Corte's work reimagines the familiar in wholly unexpected ways. 
Alex Da Corte (b. 1980) was born in Camden, New Jersey, and lives and works in Philadelphia. His work was included in the 2019 Venice Biennale and the 2018 Carnegie International in Pittsburgh. Past one-person exhibitions include the Museum Boijmans Van Beuningen in Rotterdam, the Secession in Vienna, MASS MoCA in North Adams, Massachusetts, and the Kölnischer Kunstverein in Cologne. Da Corte was selected for the 2021 Roof Garden Commission at the Metropolitan Museum of Art in New York. "Mr. Remember," a solo survey exhibition spanning 20 years of work, opened in 2022 at the Louisiana Museum of Modern Art in Humlebæk, Denmark.