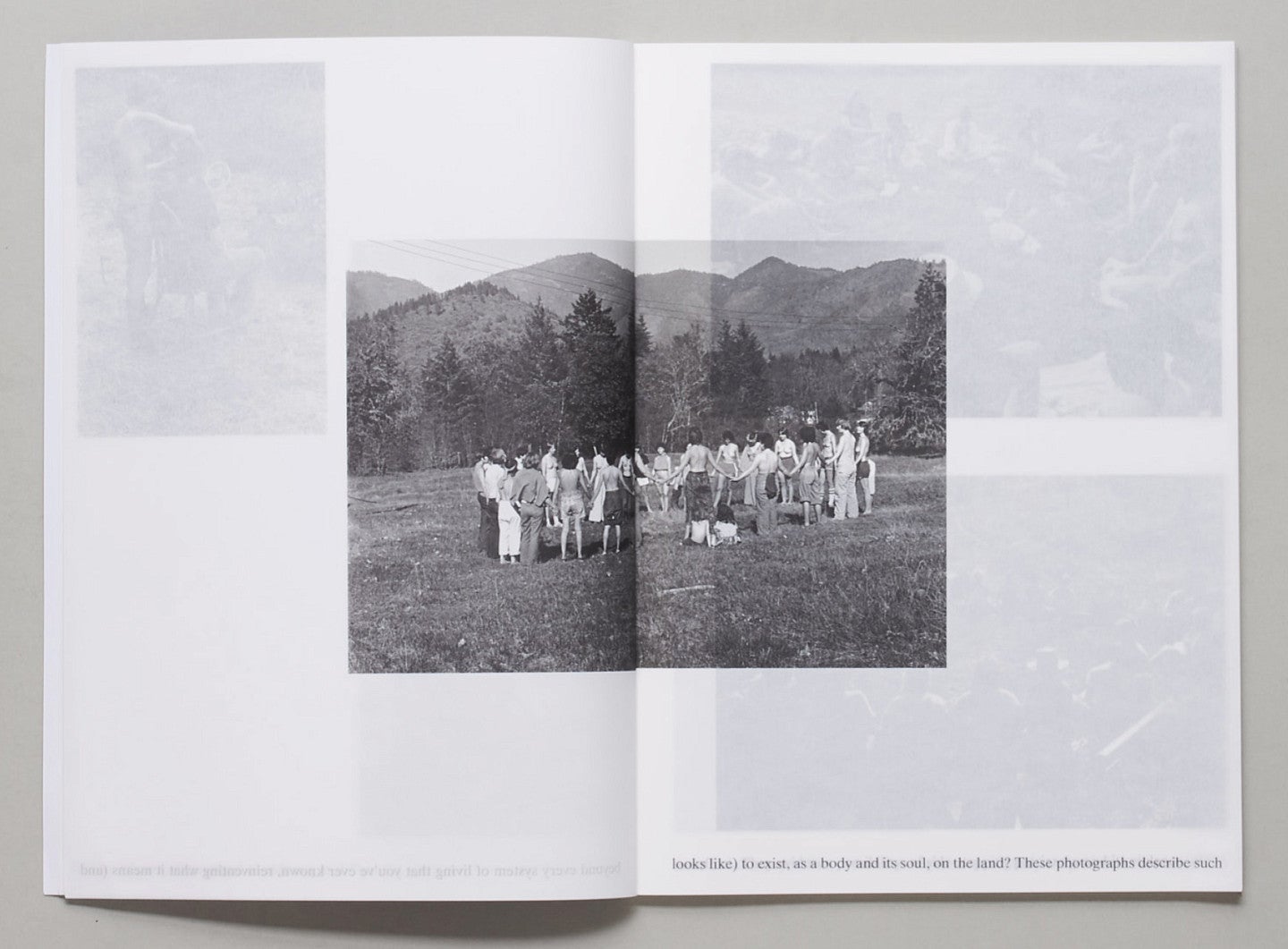 Above: Notes on Fundamental Joy: seeking the elimination of oppression through the social and political transformation of the patriarchy that otherwise threatens to bury us, Printed Matter, Inc. 2019, courtesy of the artist. Headshot:  Photo credit: Jordan Weitzman.
"Notes on Fundamental Joy"
Thursday, October 13, 4:00 p.m.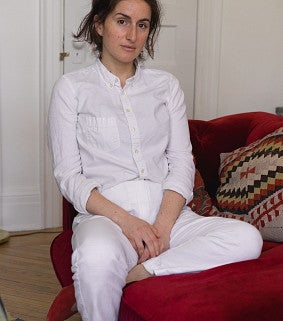 Lectures will be in Lawrence Hall, Room 115, 1190 Franklin Boulevard, Eugene, OR 97403 and will also be live streamed and archived on the UO College of Design YouTube. 
Carmen Winant's lecture will animate the ongoing work that she has done in the Oregon Lesbian Land Manuscript Collections in Special Collections since 2018. This research has resulted in a book, Notes on Fundamental Joy (Printed Matter Inc., 2019), a series of experimental videos, and a forthcoming exhibition at the Wexner Center of the Arts in Columbus, OH. In sharing her work that has been informed by this substantial and singular archive, Winant will prompt the underlying questions of her practice- What is the fundamental work of world-building? How might we continue to reconfigure the feminist imaginary? What does a world without patriarchy look like? In what ways is optimism a political tool? How might we better understand the relationship between collectivity, survival, and joy? In what ways does photography have the power to continually re-inscribe desire? 
Carmen Winant is an artist and the Roy Lichtenstein Chair of Studio Art at the Ohio State University; her work utilizes installation and collage strategies to examine feminist modes of survival and revolt. Winant's recent projects have been shown at the Museum of Modern Art, Sculpture Center, Wexner Center of the Arts, the Cleveland Museum of Art, The Museo Universitario Arte Contemporáneo, and as part of the CONTACT Photography Festival, which mounted twenty-six of her billboards across Canada. Forthcoming projects will take place at The Print Center (Philadelphia), ICA Boston, and Minneapolis Institute of Art. Winant's recent artist's books include My Birth (2018), Notes on Fundamental Joy (2019), and Instructional Photography: Learning How To Live Now (2021); she is a 2019 Guggenheim Fellow in photography, a 2020 FCA Artist Honoree and a 2021 American Academy of Arts and Letters award recipient. Winant is a mother to her two sons, Carlo and Rafa, whom she shares with her partner Luke Stettner. 
This lecture is co-sponsored by UO Libraries.