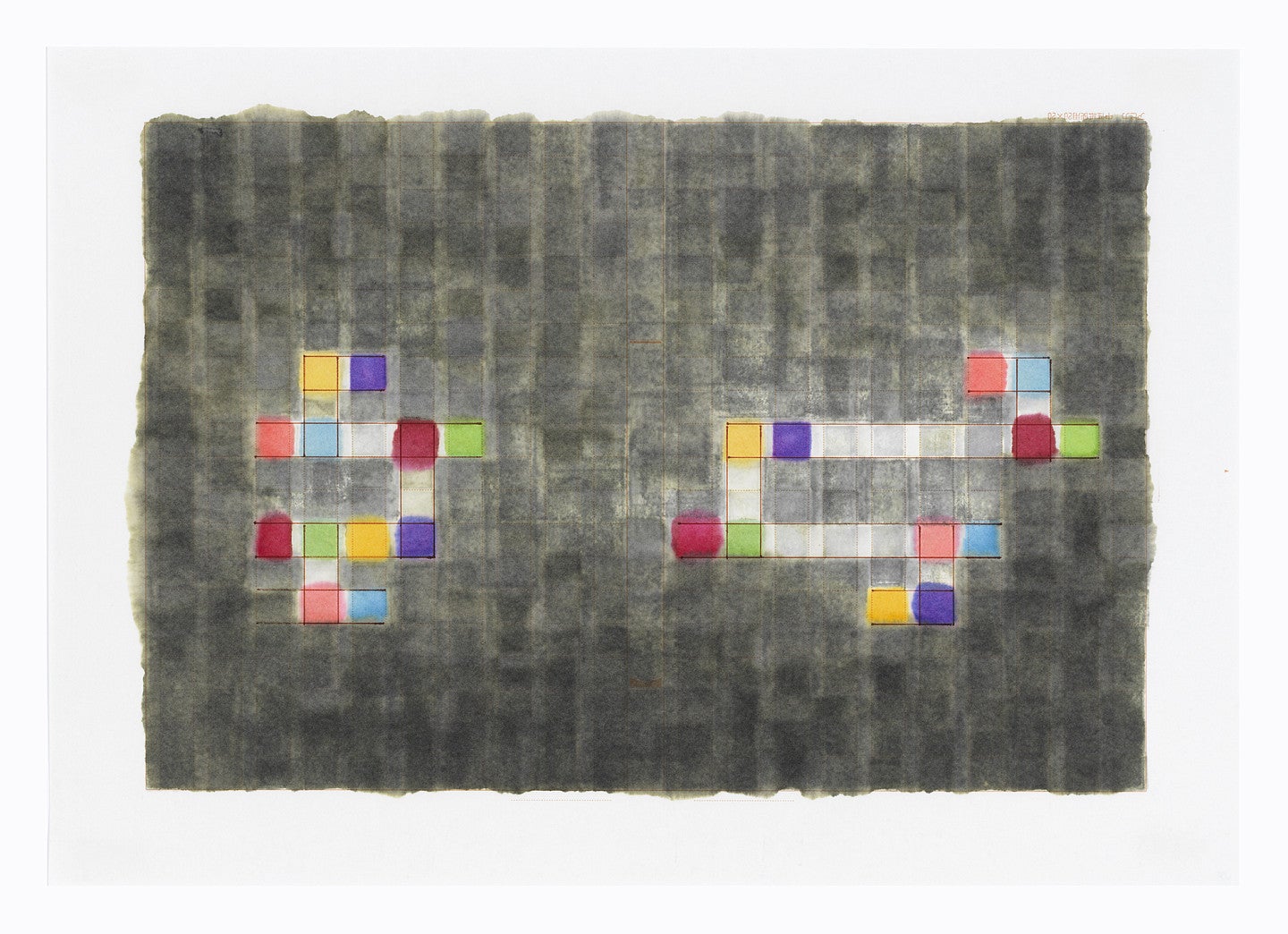 Above: Test for violet in dark days, after Threshold — score for six Plans [ spectrum east to west ], 2021, Japan-printed tablet paper with archival pen, ink / hand-stamped, 9 7/8 x 14 1/8 inches
"home / work : paintings, picture-thinking & notes in progress"
Thursday, May 25, 4:00 p.m.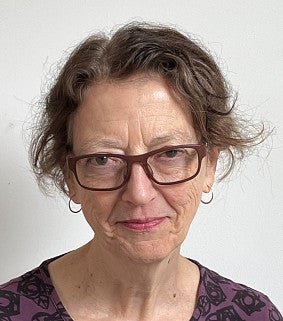 Lectures will be in Lawrence Hall, Room 115, 1190 Franklin Boulevard, Eugene, OR 97403 and will also be live streamed and archived on the UO College of Design YouTube. 
Julia Fish will present a selected overview of earlier and recent paintings, works on paper, site-generated projects and exhibitions. The artist will also reflect on her long-standing practice of maintaining a "studio notebook" and within the context of recently authored, published contributions to exhibition catalogues of her work as well as the work of other artists.
Inclusively and theoretically, Julia Fish's work can be characterized as both site-generated and context-specific: in temporary projects/installations, and in the on-going sequence of paintings and works on paper developed in response to a close examination of living and working within her home and studio, a 1922 brick storefront in Chicago. Research interests include related disciplines of architectural history, theory, and music notation. Fish completed BFA and MFA degrees in Oregon and Maryland, and has lived and worked in Chicago since 1985. Curated exhibitions include: The Renaissance Society, University of Chicago; Galerie Remise, Bludenz, Austria; 2010, the Whitney Biennial; and ten-year solo survey : bound by spectrum, DePaul Art Museum, Chicago, 2019-2020. Her work is included in collections of the Art Institute of Chicago; Denver Art Museum; Museum of Modern Art, New York, among others. Fish is represented by Rhona Hoffman Gallery, Chicago, and David Nolan Gallery, New York.