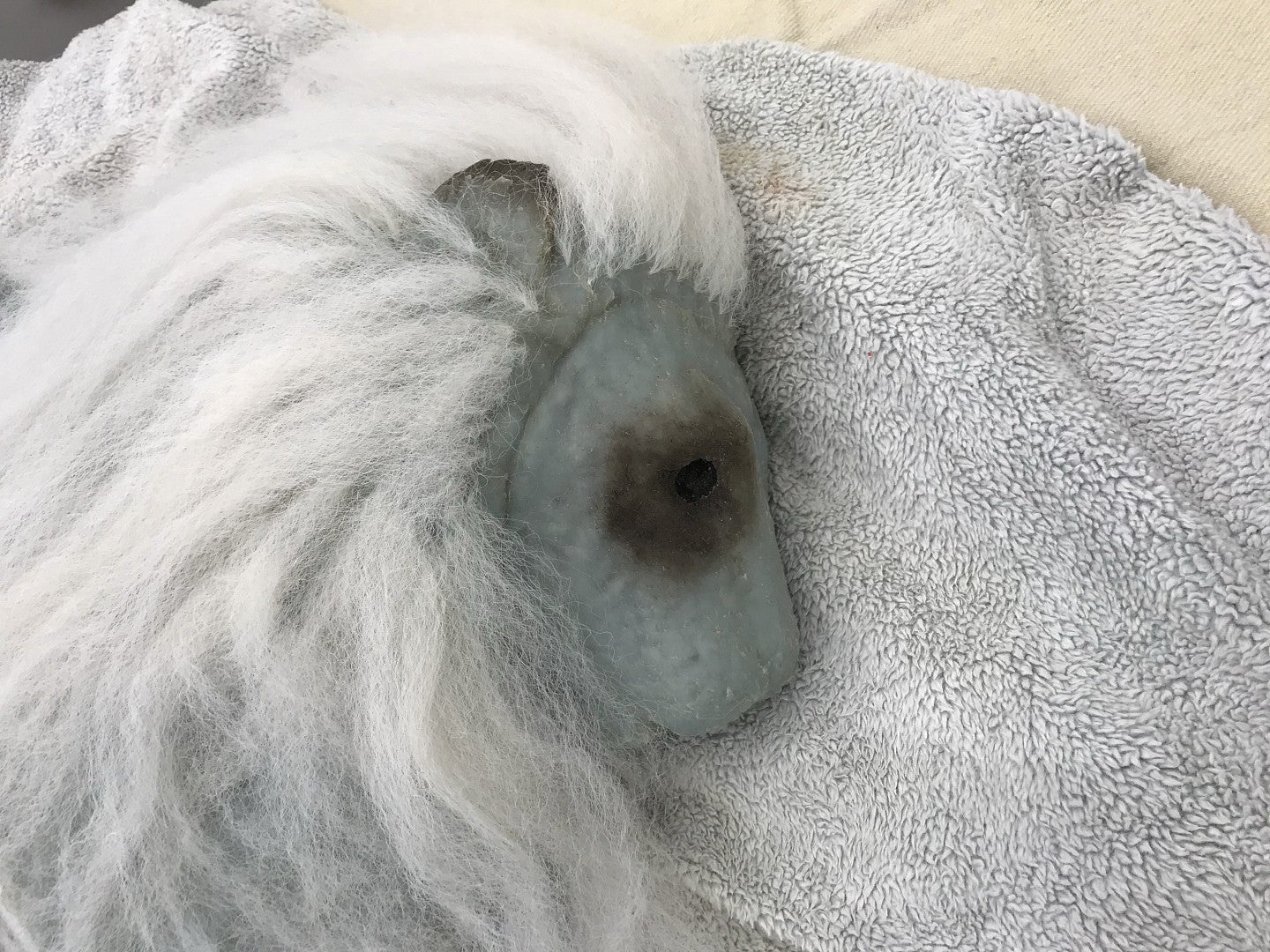 Above: Liz Magor, Coiffed (detail), 2020, painted plywood, fabric skirting, silicone rubber, artificial hair, acrylic throw, woolen blankets, silver fabric, linen, jewelry boxes, costume jewelry, packaging materials, 27 x 132 x 96 inches, courtesy of the artist and Catriona Jeffries. Headshot:  Courtesy of the artist.
"I Have Wasted My Life"
Thursday, October 27, 4:00 p.m.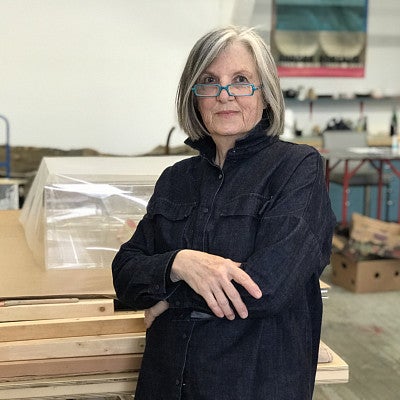 Lectures will be in Lawrence Hall, Room 115, 1190 Franklin Boulevard, Eugene, OR 97403 and will also live stream on the UO College of Design YouTube. 
Liz Magor will talk about her recent studio work, how to entertain contradiction, and how to be untopical yet relevant. Magor is a Vancouver-based artist who produces sculptural and photographic works concerned with the latent, affective range of familiar materials, images, and objects. Her process and studio practice were featured in Season 8 of the PBS series Art 21, "Art in the Twenty-first Century" and her work has been exhibited in major international exhibitions such as Documenta VIII, Kassel; the 41st Venice Biennale, and the 4th Biennale of Sydney.  In 2019 Magor presented an exhibition titled BLOWOUT at the Carpenter Center for Visual Art, Cambridge, Mass. The exhibition travelled to the Renaissance Society in Chicago accompanied by a publication.  Recent exhibitions include "Downer" at Catriona Jeffries Gallery, Vancouver and "I Have Wasted My Life" at Andrew Kreps Gallery, New York, NY. 
This lecture is made possible by the George and Matilda Fowler Endowment Fund.  
Lectures are also live streamed and the videos are archived on YouTube. 
catrionajeffries.com/artists/liz-magor/works/