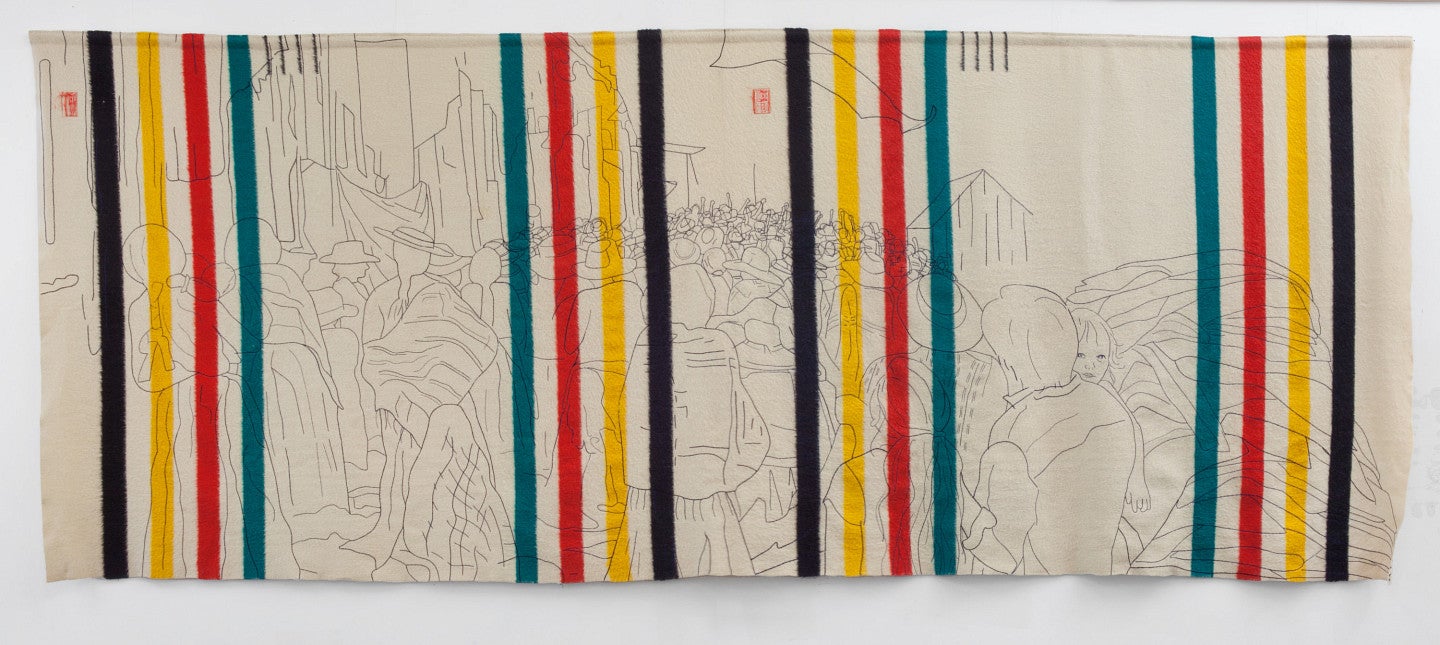 Above: Transportation Object (Lamp), 2015, reclaimed wool blankets satin binding, embroidery floss, thread, 12.25 × 13.75 inches. Headshot:  Photo credit: Sam Gehrke.
"Calling Companion Species"
Thursday, November 10, 4:00 p.m.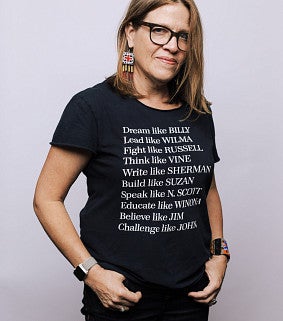 Lectures will be in Lawrence Hall, Room 115, 1190 Franklin Boulevard, Eugene, OR 97403 and will also be live streamed and archived on the UO College of Design YouTube. 
Marie Watt is an American artist and citizen of the Seneca Nation with German-Scot ancestry. Her interdisciplinary work draws from history, biography, Iroquois protofeminism, and Indigenous teachings; in it, she explores the intersection of history, community, and storytelling. Through collaborative actions she instigates multigenerational and cross- disciplinary conversations that might create a lens and conversation for understanding connectedness to place, one another, and the universe. 
Watt holds an MFA in painting and printmaking from Yale University; she also has degrees from Willamette University and the Institute of American Indian Arts; and in 2016 she was awarded an honorary doctorate from Willamette University. Marie serves on the executive board for VoCA (Voices in Contemporary Art) and on the Native Advisory Committee at the Portland Art Museum and in 2020 became a member of the Board of Trustees at the Portland Art Museum. She is represented by PDX Contemporary Art in Portland, Oregon, Catharine Clark Gallery in San Francisco, California, and Marc Straus Gallery in New York City, New York. 
This lecture is co-sponsored by the Jordan Schnitzer Museum of Art in conjunction with the exhibit "Many Wests: Artists Shape an American Idea" on view through Dec. 18.