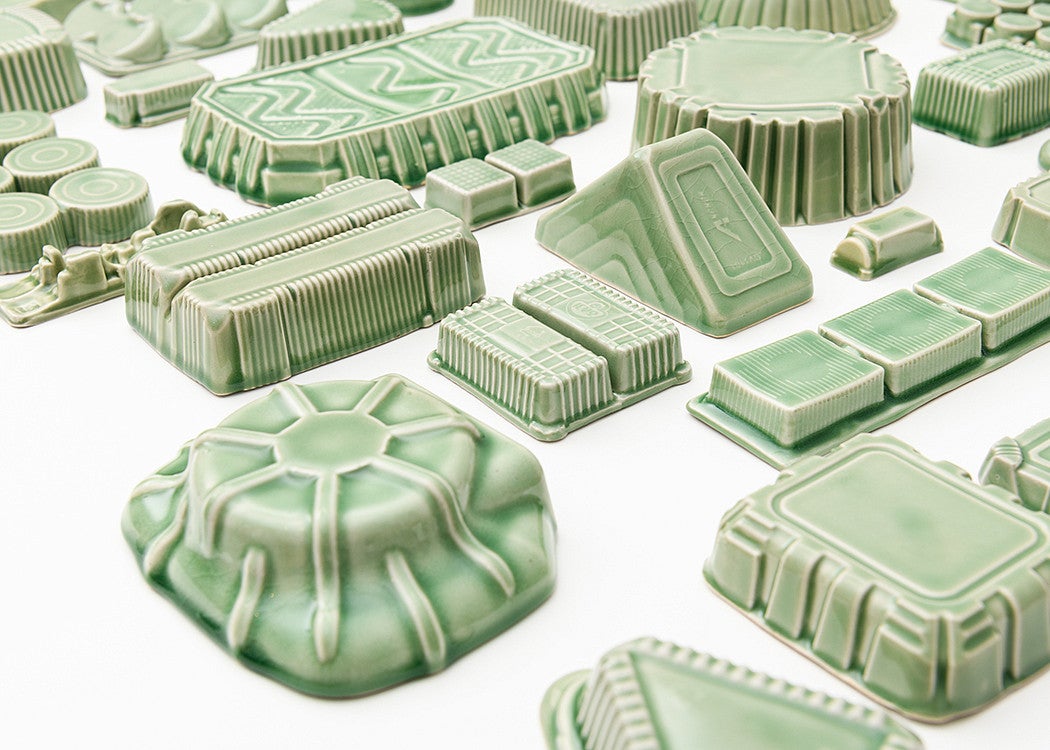 Above: Keeping, 2022, Slip cast porcelain, celadon glaze, dimensions variable. Photo credit: Nelson-Atkins Museum Media Services, Dana Anderson & Gabe Hopkins
"Generally Meant to Be Discarded"
Thursday, May 11, 4:00 p.m.
Lectures will be in Lawrence Hall, Room 115, 1190 Franklin Boulevard, Eugene, OR 97403 and will also be live-streamed and archived on the UO College of Design YouTube.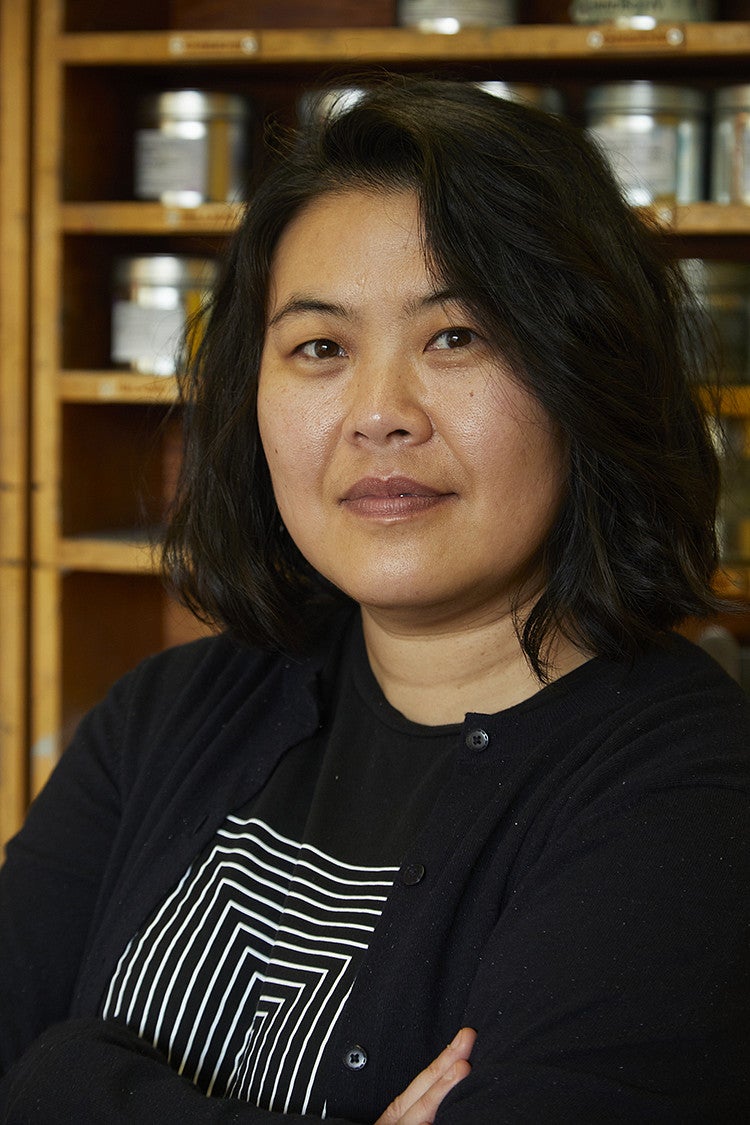 Yoonmi Nam, photo by Alec Smith
"I am interested in the observation and depiction of everyday objects and occurrences, especially when they subtly suggest contradictions - a perception of time that feels both temporary and lasting and a sense of place that feels both familiar and foreign. I will talk about my work and my background as a printmaker. I will also discuss how printmaking continues to inform the way I make my recent sculptural works." Yoonmi Nam, 2023.
Yoonmi Nam received her MFA degree from the Rhode Island School of Design and BFA degree from Hong-Ik University in Seoul, Korea. She was awarded residencies at Mokuhanga Innovation Laboratory in Japan three times (2004, 2012, 2019) to study traditional Japanese woodblock printing techniques and is the recipient of the Keiko Kadota Award for Advancement of Mokuhanga. She has participated in artist residencies at Brandywine Workshop and Archives in Philadelphia, Frans Masereel Centrum in Belgium, Kala Art Institute in California, Vermont Studio Center, and a 3-year studio residency at Studios Inc. in Kansas City. Her work is in the collections of the RISD Museum, RI; Spencer Museum of Art, KS; and the Hawai'i State Art Museum, HI; among others, and has shown her work in over 20 solo exhibitions and 180 group exhibitions both nationally and internationally. Yoonmi is a professor of printmaking at the University of Kansas.
This lecture is made possible by the Gordon W. Gilkey Endowed Fund.