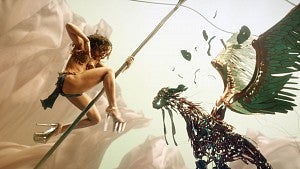 Above: Still from FKA Twigs - "Cellophane" directed by Andrew Thomas Huang.
"Queer Morphologies & Digital Spirits"
Thursday, November 18, 4:00 p.m.
Davis Family Lecture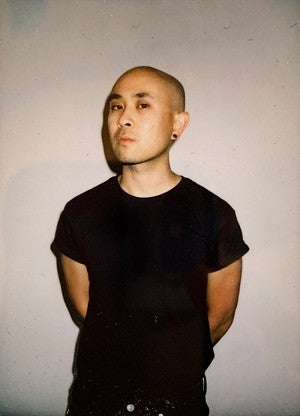 Lawrence Hall, Room 177, 1190 Franklin Boulevard, Eugene, Oregon 97403
Watch a video of Andrew Huang's lecture.
"Queer Morphologies & Digital Spirits" will share an overview of Huang's mixed media filmmaking career which interweaves live action, visual effects, puppetry and animation with his passion for folklore, mythology and queer futurism. The lecture will explore the process of world building and focus on the emergence of hybrid methodologies within one's visual practice. This talk will also explore how combining digital tools with performance can enable new forms of self-reinvention and the construction of digital identities.
Filmmaker and artist Andrew Thomas Huang crafts hybrid fantasy worlds and mythical dreamscapes. A Grammy-nominated music video director, Huang's collaborators include Bjork, FKA Twigs and Thom Yorke among others. Serving as creative director for Bjork's VR exhibition Bjork Digital, Huang created multiple immersive experiences for the pioneering traveling installation. His films have been commissioned by and exhibited at the Museum of Modern Art, NY, The Sydney Opera House and the Museum of Contemporary Art, LA. Inspired by his Chinese heritage and queer Asian mythology and folklore, Huang continues his foray into narrative with his first feature film TIGER GIRL which has received support from Film Independent and the Sundance Institute. Huang graduated with a degree in Fine Art and Animation from the University of Southern California.
This lecture is made possible by the Davis Family Endowed Fund in Art.