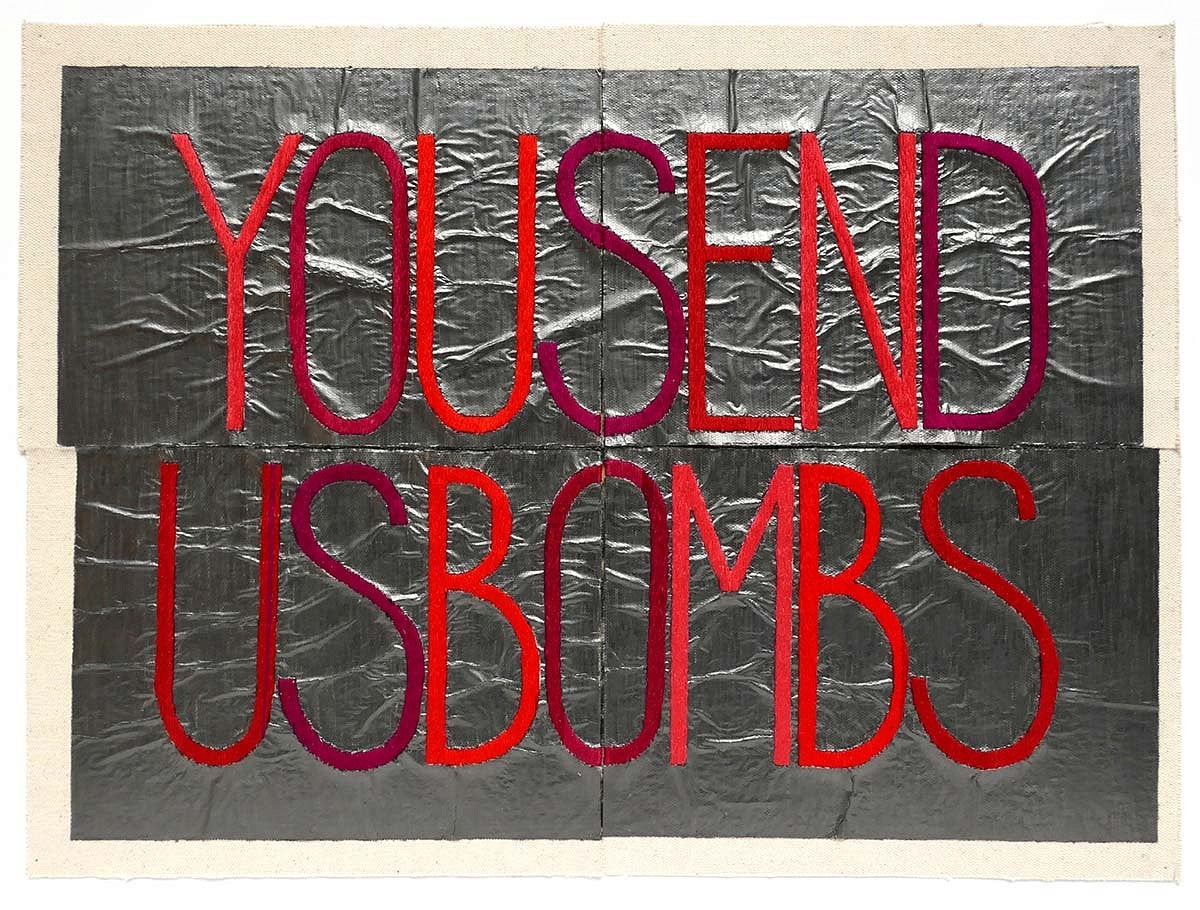 Above: NYT, NOV 30, 2017, ARMANDO HART, From the Words from Obituaries series, 2018, Canvas, paper, embroidery floss, graphite, 15 x 20 inches.
"It Takes Time"
Thursday, October 21, 4:00 p.m.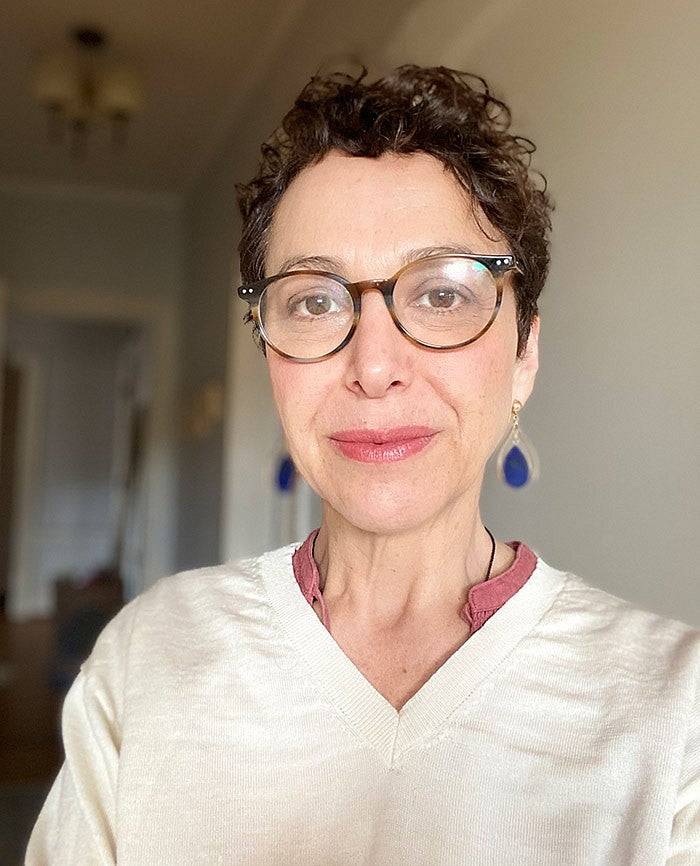 Lawrence Hall, Room 177, 1190 Franklin Boulevard, Eugene, Oregon 97403
Watch a video of Dianna Frid's lecture.
Dianna Frid will share her interest in the wormholes she has found in ancient books. Using these material texts as a springboard, she will discuss her textile and related works and also speak of time: the time it takes to make something, the rhythm of work, the time of minerals and asteroids.
Dianna Frid is an artist working at the intersection of material texts and textiles. Her artist's books and mixed-media works make visible the tactile manifestations of language. In her work, embroidery is a prominent vehicle for exploring the relationships between writing and drawing, and the overlaps of transcription, translation, and legibility. Frid was born in Mexico where she was first exposed to textiles as complex codes of material writing. This point of reference helps her situate her work alongside lineages that embrace art and needlework without pitting them in hierarchical opposition. Time, Rhythm, Process, and Matter are never in opposition. English is Dianna Frid's stepmother tongue. She does not check boxes. Frid is Director of Graduate Studies and Professor at University of Illinois at Chicago, Art Department.