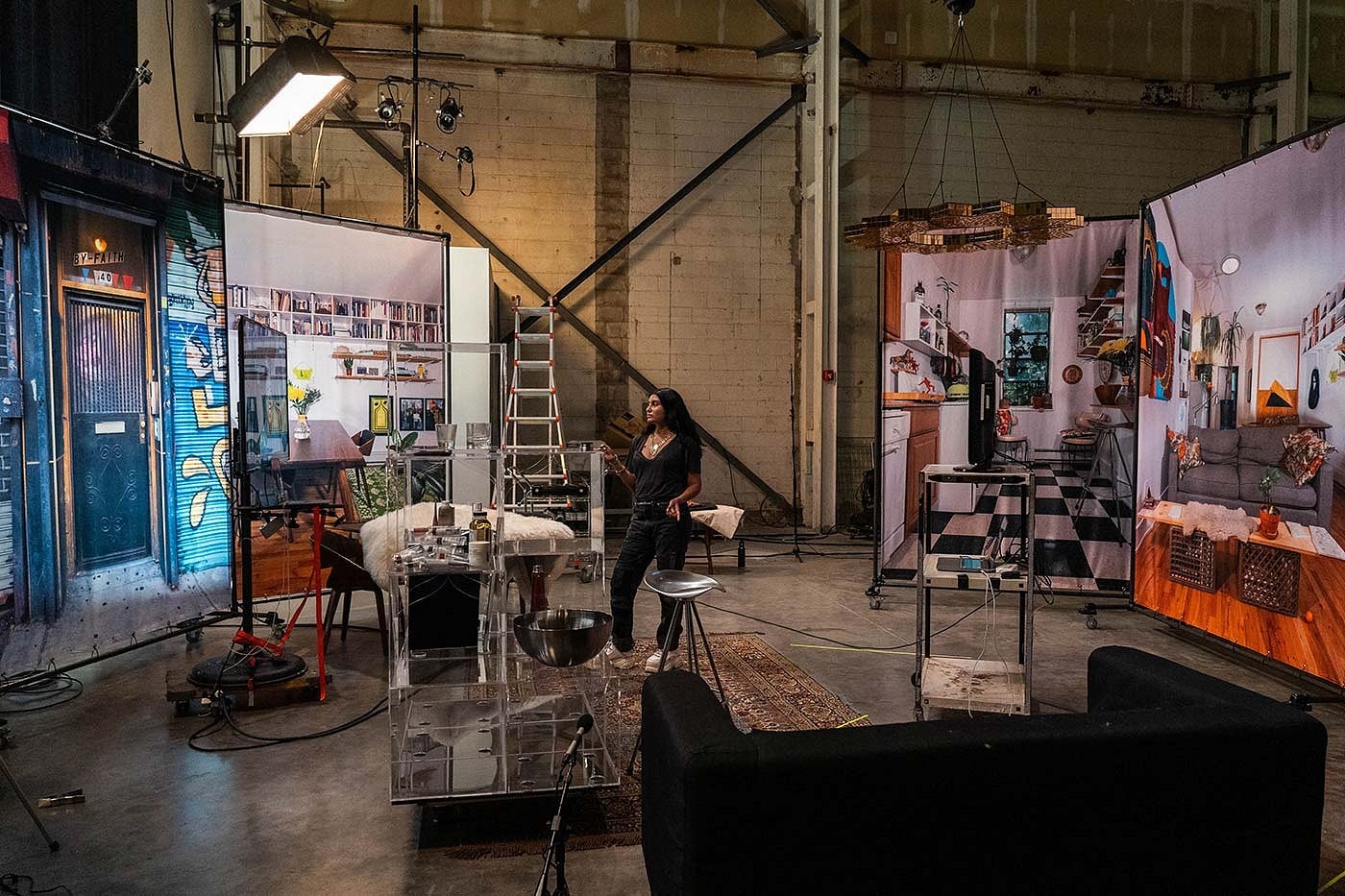 Above: Credit: Baseera Khan, By Faith, 2020, The Kitchen at Queenslab. Photo: Ariana Sarwari.
"Invisible Rooms: Performance and Institutions"
Thursday, October 28, 4:00 p.m.
Critical Conversations lecture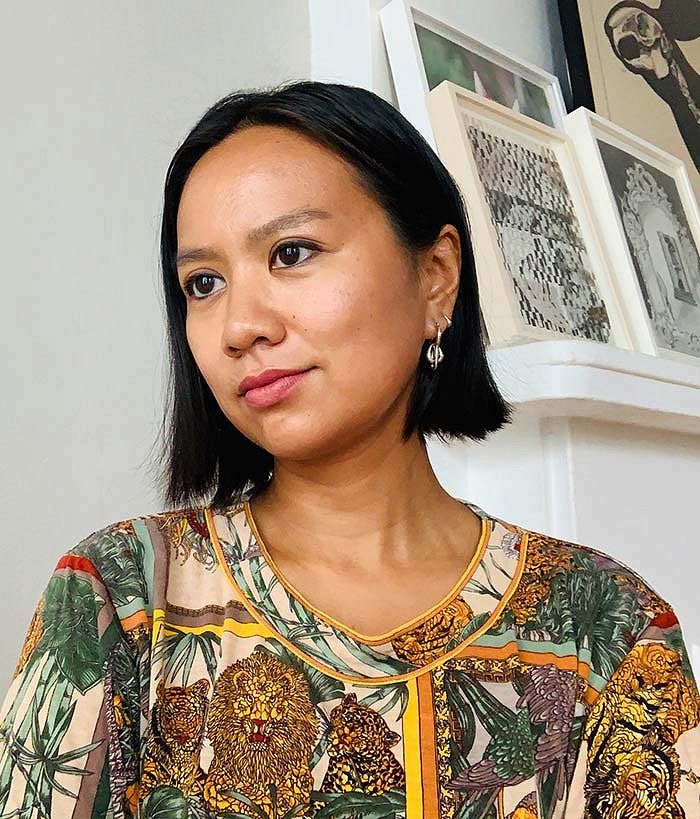 Watch a video of Lumi Tan's lecture.
Lumi Tan will speak about the ways in which performance practices shift institutional value systems through her work curating time-based art for the white cube gallery, black box theater, and most recently, the computer screen. Thinking of issues of process, intimacy, documentation, audience, and site, Tan will connect this current work to the historical context of The Kitchen and the role of small scale institutions in the contemporary art ecosystem.
Lumi Tan is Senior Curator at The Kitchen in New York, where she has organized exhibitions and produced performances with artists across disciplines and generations since 2010. Most recently, Tan has worked with Kevin Beasley, Baseera Khan, Autumn Knight, and Kenneth Tam. Previously she curated projects with artists including Gretchen Bender, Meriem Bennani, Liz Magic Laser, The Racial Imaginary Institute, Sahra Motalebi, Sondra Perry, Tina Satter/Half Straddle, Anicka Yi, and Danh Vo and Xiu Xiu. Prior to The Kitchen, Tan was Guest Curator at the Fonds Régional d'Art Contemporain Nord Pas-de-Calais in France, director at Zach Feuer Gallery, and curatorial assistant at P.S.1 Contemporary Art Center. Her writing has appeared in The New York Times, Artforum, Frieze, Mousse, Cura, and numerous exhibition catalogues. She was the recipient of 2020 VIA Art Fund Curatorial Fellowship.
This lecture is made possible by the Critical Conversations program, a partnership between the Ford Family Foundation and the University of Oregon Department of Art's Center for Art Research with Reed College's Douglas F. Cooley Memorial Art Gallery, Pacific Northwest College of Art, and Portland State University.