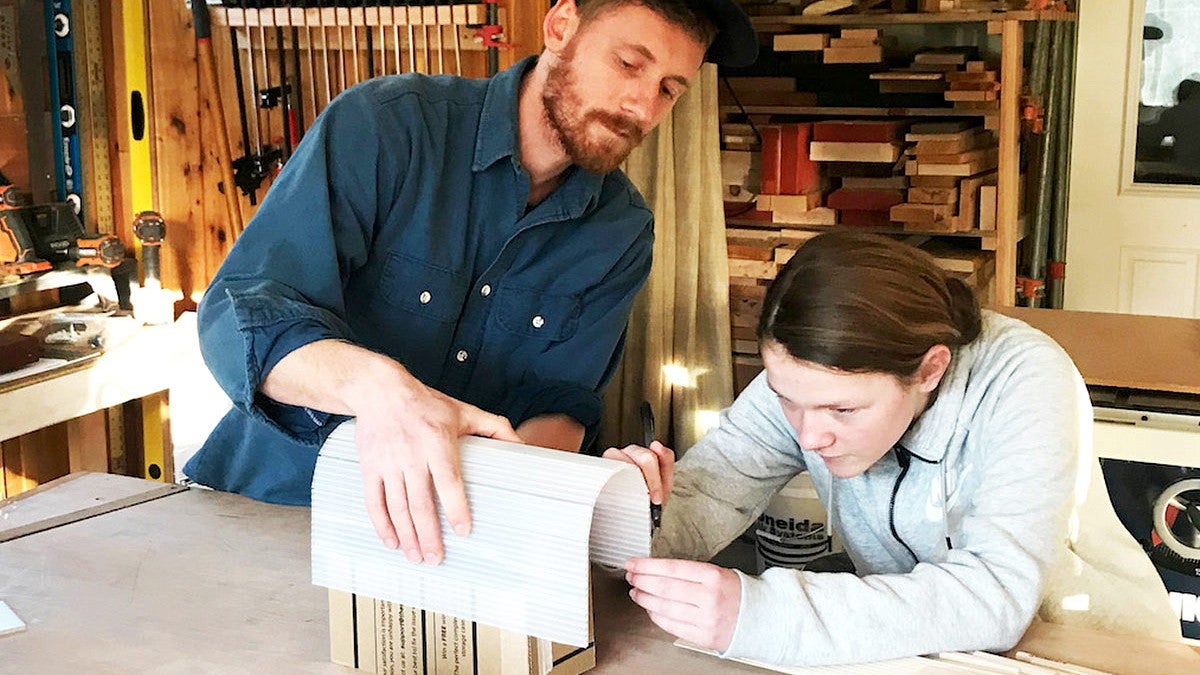 The Department of Product Design has again partnered with Lane Arts Council for the Design Arts Apprenticeship Program, which pairs middle and high school students in the Eugene-Springfield area with one professional mentor to investigate the design process for a 10-week period.
Students can attend online or in person; in-person sessions will follow OHA guidelines for safety including required masks and thorough sanitization.
In the most recent term, mentor Trevor McClelland (BS in Material and Product Studies, '16) worked with students to examine sustainable housing solutions for the unhoused members in the community.
"Apprentices sketched ideas and made balsa-wood models individually, then decided as a group which elements they wanted to bring forward into the final design. The students then worked together to create a CAD rendering and, finally, to build out the frame with 2x4's," an article in the Cottage Grove Sentinel stated.
Read more in the Sentinel story, "Design Arts Apprenticeship Program for Teens."