Product designers are the people who create the tools, transportation, computers, clothes, sofas, and sports equipment to fit the changing needs of people's lives. Gain in-depth knowledge of materials, idea generation, prototyping, and manufacturing by becoming a product designer. Learn how to research consumer needs, design new products, and explore the history and theory of design as you make your own products. Finish the program with the confidence and skills to work for a company or start your own business.
---
Collaborative and Creative Community
Our students are curious and driven. Working together, students and faculty members seek solutions for design challenges facing our world. Whether we examine options for sustainable plastics or cleaner drinking water, or building furniture or household goods using sustainable practices, we share the discoveries with each other. Our projects are not merely made up, we partner with real-world clients and users to examine how to make our designs meet the needs of others. We enter competitions to test our ideas with a larger network of designers—and we win!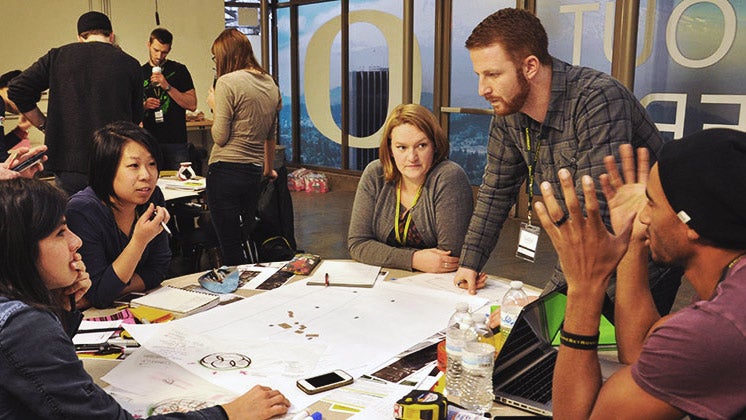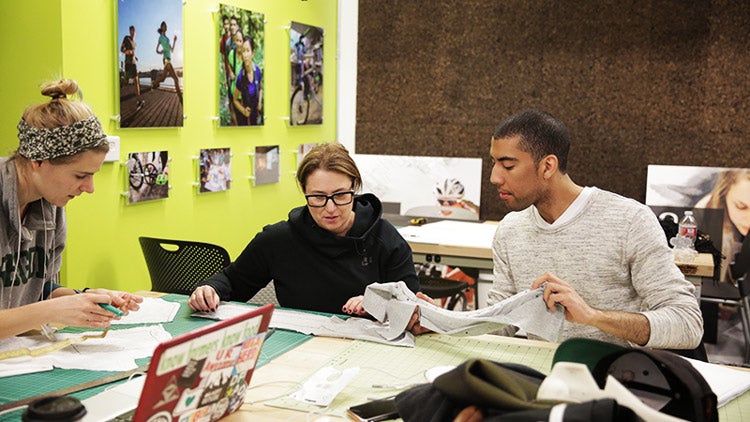 ---
Hands-on Environment
Product designers make things. We use woodworking tools, steel fabrication methods, ceramic and plastics molding, and other hand skills alongside high-tech 3-D rendering, cutting, and printing. You will gain skills to help transform your ideas into reality.
---
Enrich Your Academic Experience
Expand your horizons with a Portland-based internship. Learn how to develop your portfolio and job-seeking skills with our Student Services Hub. Develop your leadership and communication skills by joining one of our student organizations.
---
Learn More
Visiting the UO is one of the best ways to learn about us. Participate in UO's campus visit programs—Duck Days in the spring or Duck Preview in the fall—to tour facilities, see campus, and meet with faculty members or schedule a tour anytime. For those who wish to pursue advanced study, the fifth year BFA degree program and the master's degree in Sports Product Design are offered at the University of Oregon's Portland location.
---
Student Work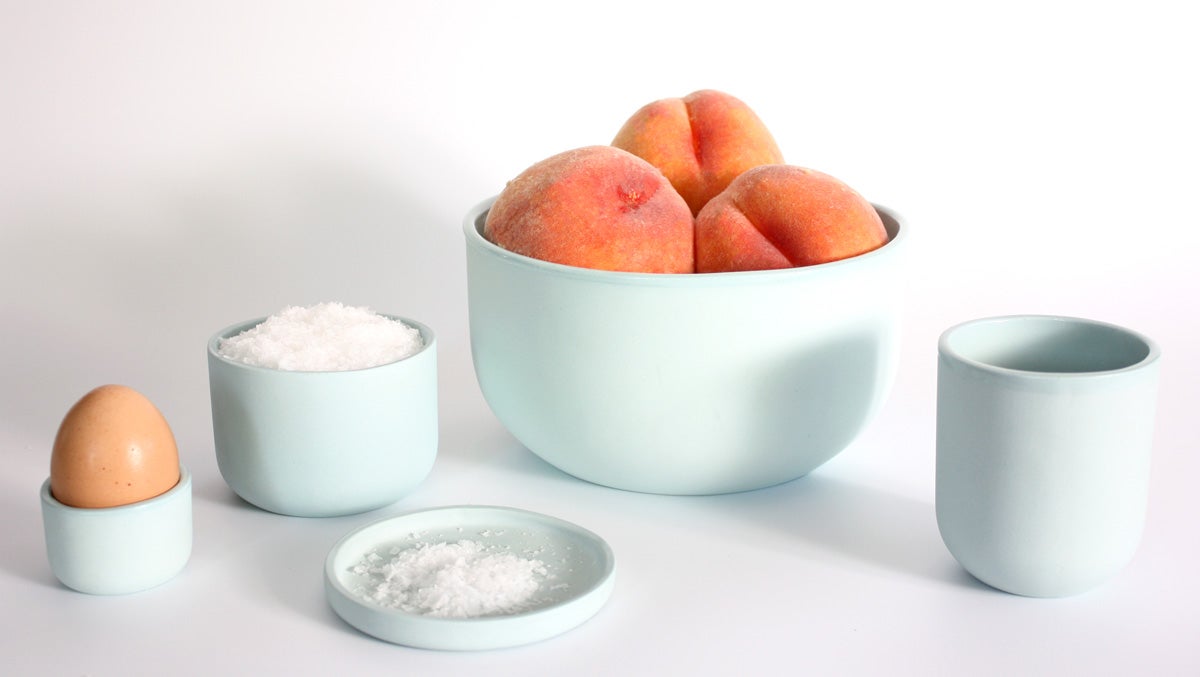 Julia Sherman and Thomas Sprott | PEACHES | PD 301: Introduction to Design Studio and Industrial Ceramics independent study (including work in Product Design banner at top of page)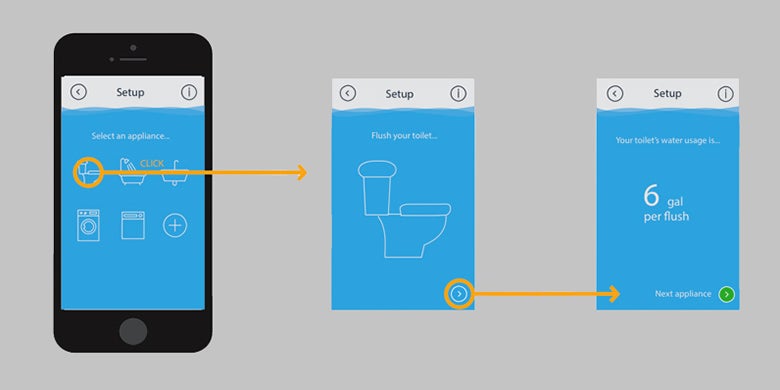 Chase Holenstein, Blake Hampton, and Andrew Watson | Womo | PD 484 Senior Studio | User Interface Design
---
Success Story
Designing for America
Cara Murray, an undergraduate in Product Design, won the 2016 Student Leadership Award as part of the UO's Sustainability Awards program. Hear how she and her teammates helped their community.
---
Product of Eugene—A Product Design Apprenticeship Program
A partnership between Lane Arts Council and the Department of Product Design, this program offers middle and high school students apprenticeship opportunities in graphic, digital, and physical design. Students pair with a professional product designer (often UO instructors or alumni) and use the technology available at the 942 Olive building in Downtown Eugene, which features studios, digital design and plastics labs, and 3D printers, a laser cutter, and shop tools, to create their own designs.
---
News
---
Upcoming Events
---
Connect with Us