Susan Sokolowski
Design Activist. Mentor. Mover and Shaker.
Susan Sokolowski
Innovator. Universal Designer. Game Changer.
Teaching the Next Generation of Universal Designers
Susan Sokolowski—founder, director, and associate professor of the Sports Product Design program in the School of Art + Design—has known since she was a kid playing soccer in her home state of New York that she wanted to design products for athletes.
"I was a Title IX athlete, and always wondered about why I had to wear boy's and men's uniforms. They never quite fit correctly," Sokolowski said. "And why was there a huge fashion industry supporting beautiful women's clothing and nothing for female athletes?"
In the decades since, the desire to design gear specifically for female-bodied athletes has grown into inclusive design for specialized groups, including children, disabled athletes, people of extended sizes, and aging populations. This dedication to underrepresented groups has resulted in more than 40 utility and design patents.
In 2019, a "Universal Design for Healthy Aging" project led by Sokolowski won the inaugural Tinker Hatfield Award for Innovation. She is also currently working on developing personal protective equipment (PPE) for female firefighters.
Sokolowski came to the College of Design after 20 years in the industry, including her tenure as innovation director of apparel for Nike. In the Sports Product Design program, faculty teach students how to design performance footwear, apparel and equipment. Students also work on a wide-range of projects that address underserved needs. For example, Carly Anderson did research in Nepal with Sherpas to develop apparel and equipment for cleaning up Mount Everest according to their cultural and performance needs, and a team of students won an international adaptive wetsuit design competition creating a product for Ann Yoshida, a world-class adaptive surfer and Paralympic kayaker.
"Our students study physiology, biomechanics, materials, and manufacturing. The program is interdisciplinary," Sokolowski said. "The MS in Sports Product Design is the only graduate program of its kind in the United States."
Watch the video to learn more about Sokolowski and the Sports Product Design program, based at the UO in Portland. Read more below about students, alumni, and faculty in the School of Art + Design.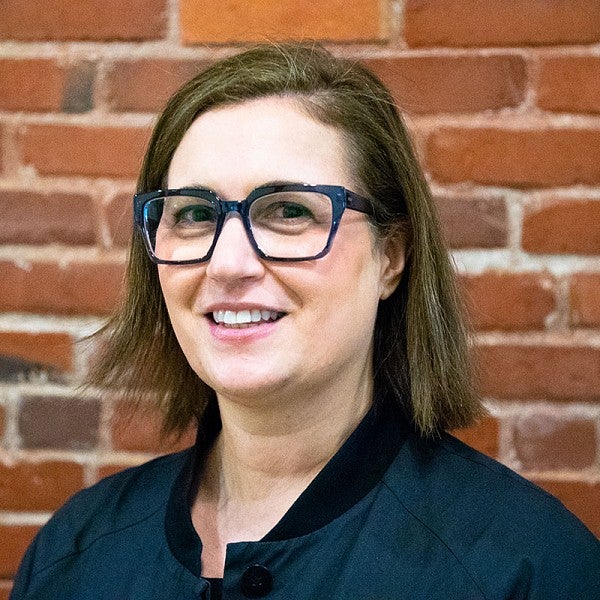 At the White Stag Block, home to the Sports Product Design program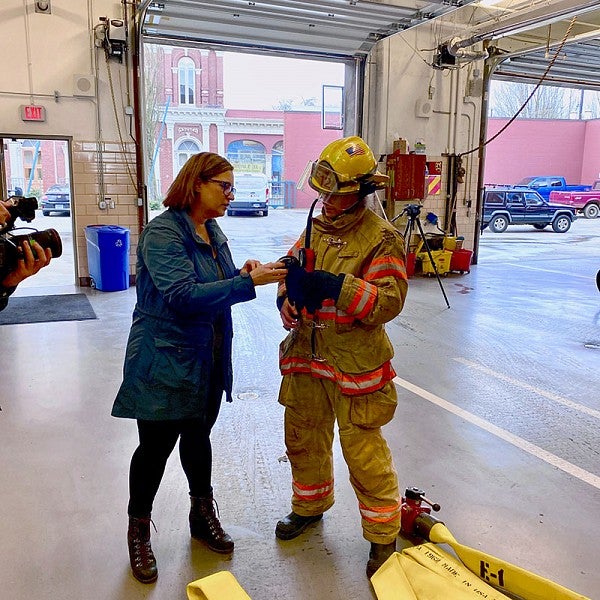 At the Portland Fire & Rescue Station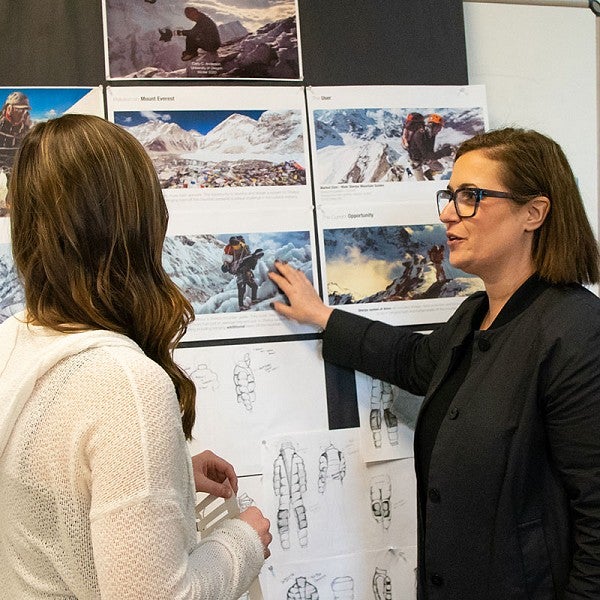 With student Carly Anderson and her project to design gear for sherpas in Nepal