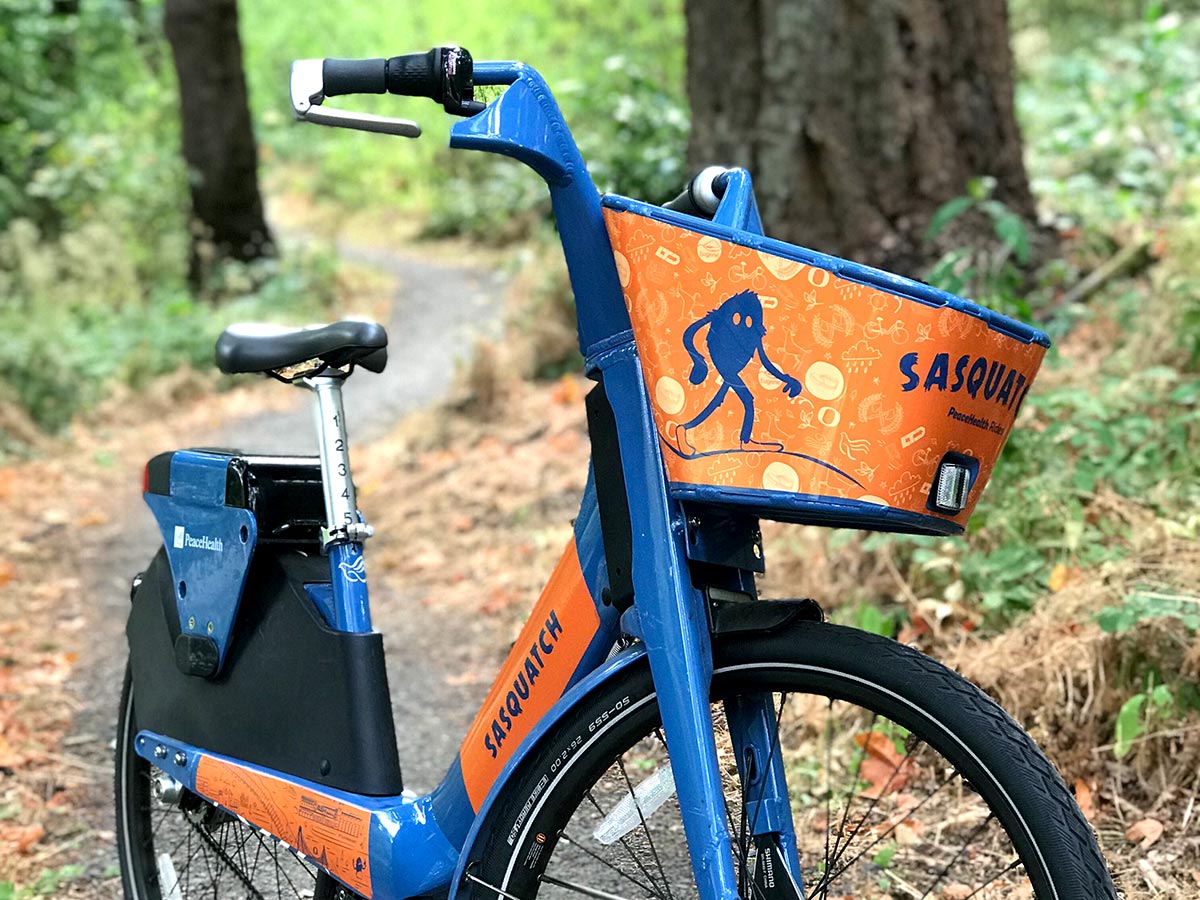 Sasquatch has been found. Or rather, created, and he's been spotted biking around Eugene.
Erik Wilks and Alison Parker, two School of Art + Design students in the Department of Product Design, worked with local designer Laura Walker of G. Liza Design to create a graphic design for a new, one-of-a-kind Sasquatch-themed bike as part of the PeaceHealth Rides and JUMP Bikes campaign.
During the Winter 2018 term, Wilks and Parker were able to apply their design skills to this public-facing project through the course PD301: Introduction to Studio taught by Product Design Instructor Tom Bonamici. The Sasquatch bike is one of 10 unique designs that will be used for PeaceHealth's "Unicorn Bikes" campaign.
"We were all thrilled to give the students the chance to tackle a project with real-world constraints—clients, timelines, budget—and all the other realities that affect the design process after graduation," Bonamici says of the project. "I love seeing the students engage with the broader community, too, and getting to work closely with the City of Eugene, PeaceHealth, and JUMP Bikes was a great way to make that happen. It was also just exciting for the students to know that their designs might be whizzing around town someday!"
Learn more about the interactive design project and how you can become eligible to win a one-year pass by posting a photo with the bike using #IFoundSasquatch on social media.