The UO Department of Product Design will host the 2017 Industrial Designers Society of America (IDSA) West District Design Conference April 23-24. This year's theme is "DESIGN: HYBRID." Registration will continue onsite.
This is the first time the UO has hosted the event, which will take place at the White Stag Block, the UO's historic, state-of-the-art hub for classes, studios, and public events, at 70 NW Couch Street in downtown Portland. White Stag is home to the UO's sports product design graduate program and the BFA program in product design.

The IDSA western conference is part of this year's Design Week Portland, April 21-29, which includes lectures, workshops, and exhibitions.
"We are so excited to host these amazing events at the University of Oregon in Portland for the design community," said Associate Professor Susan Sokolowski. "There is something for everyone, from the young inspiring designer to the professional. Our goal is to share our love for sports product design through a variety of workshops and events hosted by our fantastic students, faculty, alumni and Olympians."
Sokolowski, who helped establish the UO sports product design master's program, has been recognized internationally for her achievements in design and innovation. Associate Professor Kiersten Muenchinger, an IDSA member, heads the UO's product design department and was ranked among the "30 Most Admired Educators" nationwide by DesignIntelligence in 2014. IDSA faculty advisor Trygve Faste, assistant professor at UO, was the 2015 IDSA Young Educator of the Year.
The West District Design Conference (WDDC) is one of five hosted each spring by IDSA district chapters nationwide. The Portland gathering will explore how design is changing to meet expanding demands and take advantage of new opportunities; provide networking; and offer presentations by subject-matter experts, design leaders, and visionaries in the field of design.
Also at White Stag during the WDDC, The Unparalleled Sports Product Exhibition by the Department of Product Design will showcase innovations in sports products. The exhibition runs April 11-29 and includes products designed for increased human performance, healing and wellness, and targeted-use scenarios.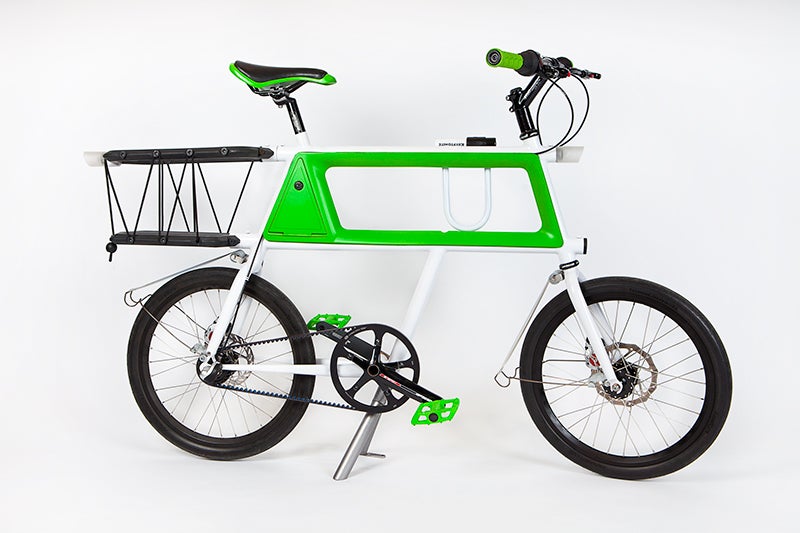 UO product design faculty members, alumni, and graduate students, along with Olympians, will lead workshops as part of of the Unparalleled Sports Product Exhibition. These include:
Keynote speakers and other WDDC conference presenters will examine design culture and issues such as virtual reality, virtual prototyping, augmented reality, and the melding of the physical and the digital. Speakers from Pinterest, Facebook, Intuit, Uber Digital and elsewhere are scheduled. More than a dozen universities and design schools from across the Western United States are participating.
The conference includes student merit awards, internship/job interviews, portfolio reviews, and more. For details, visit IDSA.org or connect via #IDSAWDDC @IDSA on Twitter, Industrial Designers Society of America on LinkedIn and Facebook, or @IDSAdesign on Instagram.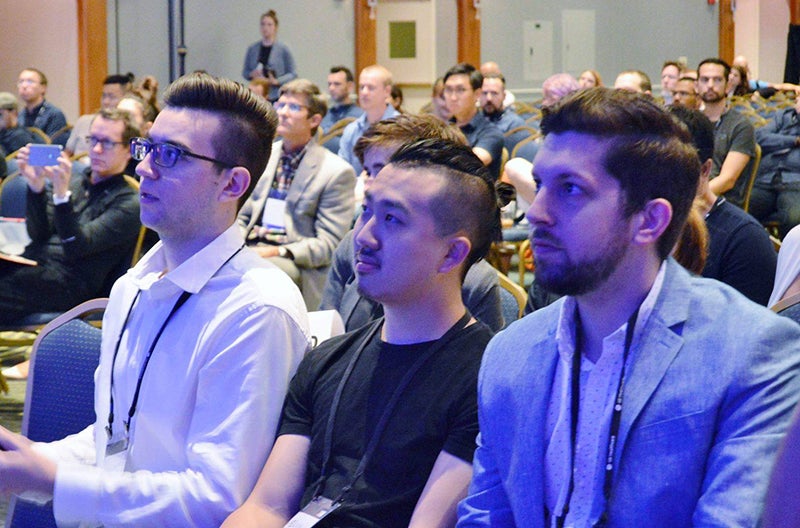 Above: Participants at an IDSA conference. Photo courtesy IDSA.