Product Design Program students Ally Aschbacher and Matt Melancon have been named to the Pac-12 Conference All-Academic Team, while Cole Watson earned an honorable mention.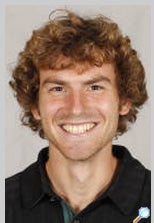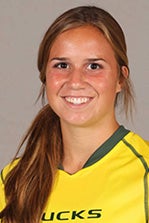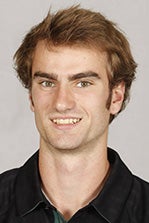 Above: Cole Wilson, Ally Aschbacher, and Matt Melancon
Ally Aschbacher (3.76 G.P.A., Material and Product Studies) and Matthew Melancon (3.58, Material and Product Studies) earned second-team honors. It is the third-straight year Melancon earned second-team honors. Aschbacher is a sophomore cross country runner and soccer forward, Melancon is a redshirt junior middle distance runner, and Watson is a redshirt senior middle distance runner.
Nineteen student-athletes from Oregon made the list. Seven Ducks were named to the first or second team while twelve others earned honorable mention.
"Product Design has the most students of any single academic discipline represented," noted Kiersten Muenchinger, Product Design Program director and Tim and Mary Boyle Chair in Materials Studies and Product Design. "Both UO's track team and the Product Design Program are supported by their athletic abilities and academic prowess."
To be eligible for selection to the academic team, a student-athlete must have a minimum 3.0 overall grade-point average and be either a starter or significant contributor.
Read more in Around the O.