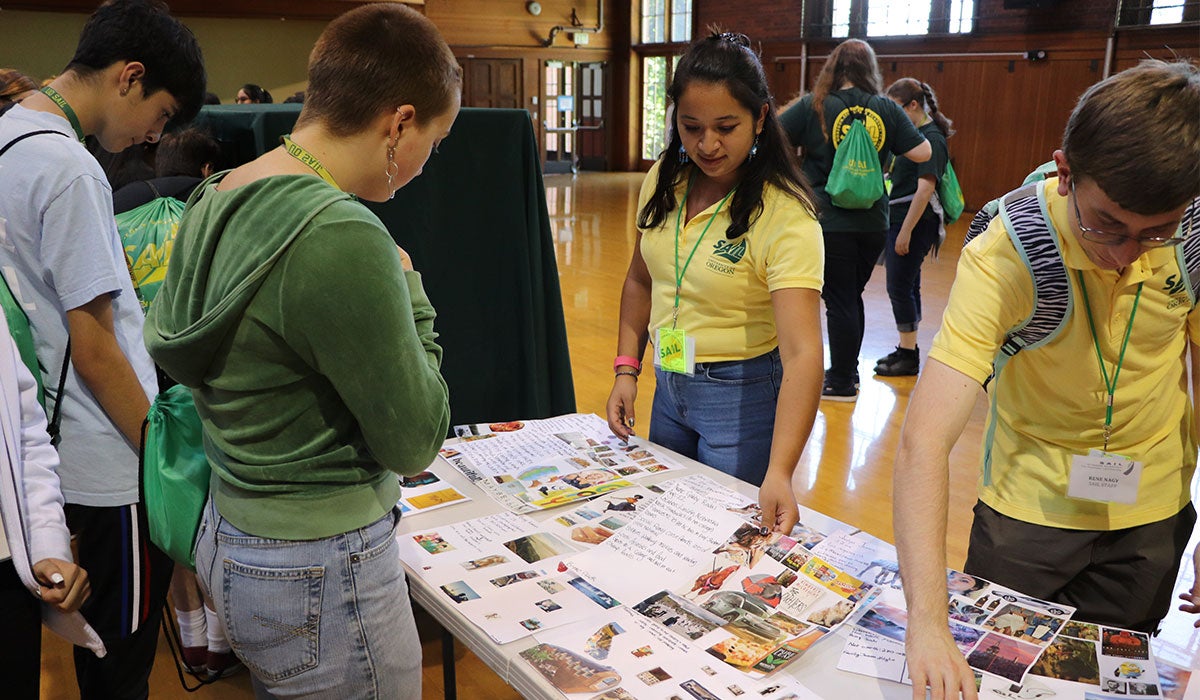 During the weeks of July 15–19 and July 22­–26, the Department of Product Design and the School of Architecture & Environment (SAE) are hosting programs for the Summer Academy to Inspire Learning (SAIL).
SAIL, the largest of UO's pipeline programs, offers free, one-week programs on campus for high school students from around the state. Students apply for the volunteer faculty-taught programs, which are divided into groups for juniors and seniors and freshmen and sophomores. The goal of SAIL is to increase students' enrollment and success in college through early exposure and exploration.

With SAE, SAIL students are introduced to the studio learning environment and the design of buildings, interiors, landscapes, and communities. Sessions include Historic Preservation: Decoding History and Architecture; Architecture: Shaping Shadows and Space; and Interior Architecture: Color, Light, and Volume.

Teaching faculty include Erin Moore (SAE head and associate professor of architecture), Nancy Cheng (head of the Department of Architecture), Liska Chan (Associate Dean for Academic Affairs, associate professor of landscape architecture), Linda Zimmer (head of the Department of Interior Architecture), Chris Bell (Historic Preservation career instructor), and Harper Keeler (director of the Urban Farm Program), as well as several graduate students.

For Product Design, Mike Bartell, who is also manager of the Polymer Lab at 942 Olive Street, will introduce students to the field and its history, how to tailor a product to an audience, and help them navigate turning a concept into a physical object. The Product Design theme for this year's SAIL course is light.
To read more about SAIL and other pipeline programs at the UO, visit Around the O