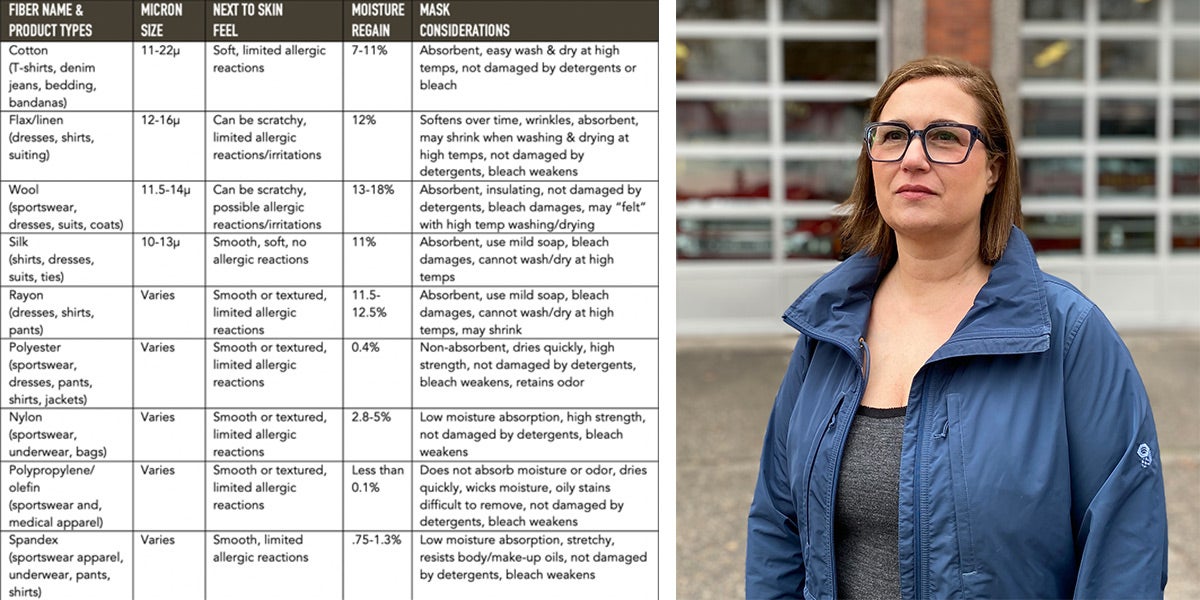 A mask guide from Sokolowski's article; Sokolowski in Portland
Director and Associate Professor of Sports Product Design Susan Sokolowski is concerned that private citizens have misinformation about making homemade masks.
So Sokolowski and University of Minnesota Professor Emerita of Design Karen LaBat—both academics who research and develop personal protective equipment (PPE)—penned the article "Making masks at home—what you need to know about how to reduce the transmission of coronavirus," which focuses on the critical features of fit and fabric selection.
Virus particles are extremely tiny, so "homemade masks cannot block or filter the SARS-CoV-2 virus, because it can easily flow through every common material people have at home." However, they write, a mask is still better than no mask, as it can still reduce large droplets or spray from a cough or sneeze.
As for fit, masks should cover the nose and mouth, without any gaps. And it should be comfortable enough that the wearer does not need to touch their face (which may be contaminated) to adjust it.
"When wearing a mask, remember to continue social distancing, wash hands frequently, and wipe down surfaces and packages," the article states.
For the full guidance, read the article in The Conversation.