Product Design Program Assistant Professor Wonhee Jeong Arndt has been named one of the Top 10 "Women in Industrial Design" by the Women in Design section of the Industrial Designers Society of America (IDSA). A selection of her work will be shown in a juried exhibition on Saturday, June 14, during San Francisco Design Week, June 13-20.
IDSA's Women in Design supports women in achieving their professional potential and promotes women as leaders. The group "provides a constructive and honest environment in which real-world issues can be discussed, debated, and solved," their website states.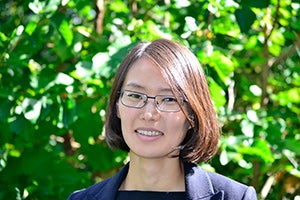 Above: Assistant Professor Wonhee Jeong Arndt
"It's rather amazing that in the same year that Wonhee leads our students to an outstanding design exhibition at the Salone Satellite in Milan, she is also personally recognized for her design talents by the Industrial Design Society of America," said Product Design Program Director Kiersten Muenchinger. "Our students can see from two standpoints how fortunate they are to have the opportunity to work with her."
Arndt teaches senior studio, experimental materials lab, designer's tools, and introduction to studio.
Two of her noted designs include the Construction Quilt and the Wire Basket, both developed in Studio Gorm, a collaboration between Wonhee Jeong Arndt and John Arndt, also an assistant professor in the UO Product Design Program.
The two designs—which will be displayed in the juried exhibition during San Francisco Design Week—are emblematic of Arndt's design intent and approach.
"I focus on rethinking rituals of use and the everyday objects involved. These works reference various cultural and historic sources," says Arndt, who uses a variety of materials including wood, metal, fabric, ceramic, and plastic. She selects the material based on "the best function. I focus on appropriate technology and natural system solutions to improve quality of life."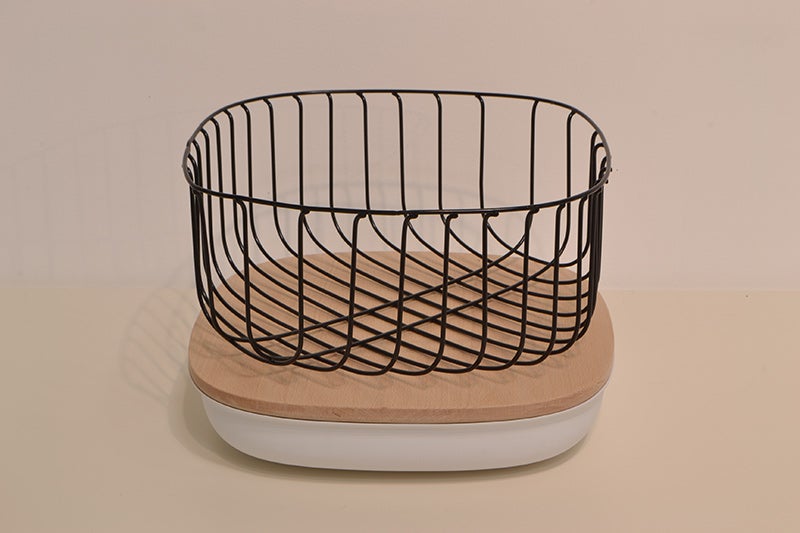 Above: Wonhee Arndt's Wire Basket is a simple combination of a metal wire basket and a bowl offering a variety of functions—from rinsing and straining produce to storing and serving bread and snacks. An additional wooden lid functions as a cutting board. All the objects can be used independently. Powder coated steel, plastic. Image courtesy Studio Gorm.
Her current projects revolved around the theme " 'the Office Oasis,' where plants, soil medium, and technology are integrated into objects and office furniture to filter impurities and improve indoor air quality and enhance microbial diversity," she says.
The inaugural Women in Industrial Design Show will take place from 6-10 p.m. June 14 at Astro Studios, 348 Sixth Street, San Francisco. A panel discussion from 7-8 p.m. will feature Cathy Bailey of Heath Ceramics; Kate Freebaim, creative director of Kindle/Amazon; Shujan Bertrand of Coalesse; Shannon Fong, design director at Smart Design; and Amina Horozic, industrial designer at FuseProject. The panel moderator will be Cameron Campbell, senior strategist at Teague.
Since 2006, San Francisco Design Week has reached out to more than 24,000 Bay Area design professionals as well as local businesses, nonprofits, entrepreneurs, students, the design-savvy public, tourists, and more for a full week of events highlighting the diversity and professionalism of the design community around the bay. The goal is to raise public awareness of the impact of design–graphic, product, interior, fashion, architecture, and advertising practitioners.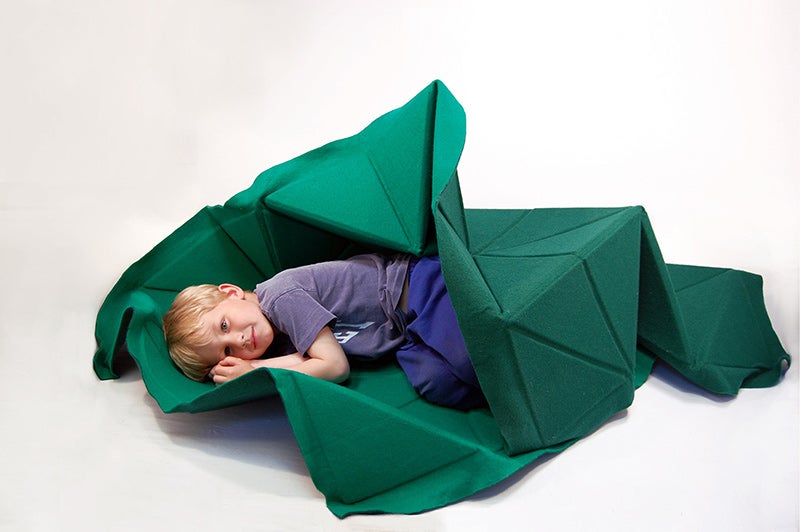 Above: Arndt's Construction Blanket was designed as a simple multifunctional interior piece that can be transformed into a toy. It works as a carpet, a couch cover, and can be converted into a landscape for toy cars or a fort to play in. The blanket works off of a simple grid of triangles made of dense foam covered with wool felt. Image courtesy Studio Gorm.