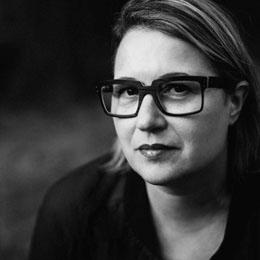 Susan Sokolowski, associate professor and program director for Sports Product Design at the University of Oregon, is a teacher who makes a difference.
Featured in a piece by Teresa Hartford for SGB Today, Sokolowski describes the master's program and her approach to teaching, which prepare students for positions in the active lifestyle industry.
Two of her students, Olivia Echols and Christel Thue Høgsted, both in their second year of the master's degree program based in Portland, are finalists in the Woolmark Performance Challenge. The challenge drew 510 student competitors from 58 colleges and universities across Europe and North America. Echols and Thue Høgsted are two of just 10 finalists.
Sokolowski teaches a Sports Apparel studio class and was approached by Woolmark to participate in their competition. She turned competing into a project for the entire class.
"We treated it as an internal competition. The students had to work on a project related to the Woolmark Challenge, and then we selected the top performers on that assignment to move forward to the Woolmark competition," said Sokolowski.
The University of Oregon is the only school to have more than one finalist in the competition.
Sokolowski fosters a collaborative learning environment in which students help and learn from each other as much as from their instructors. The program draws students from many backgrounds, not just the apparel or industrial design industries, which creates a diversity of ideas unique to this program.
Learn more about Sokolowski's approach