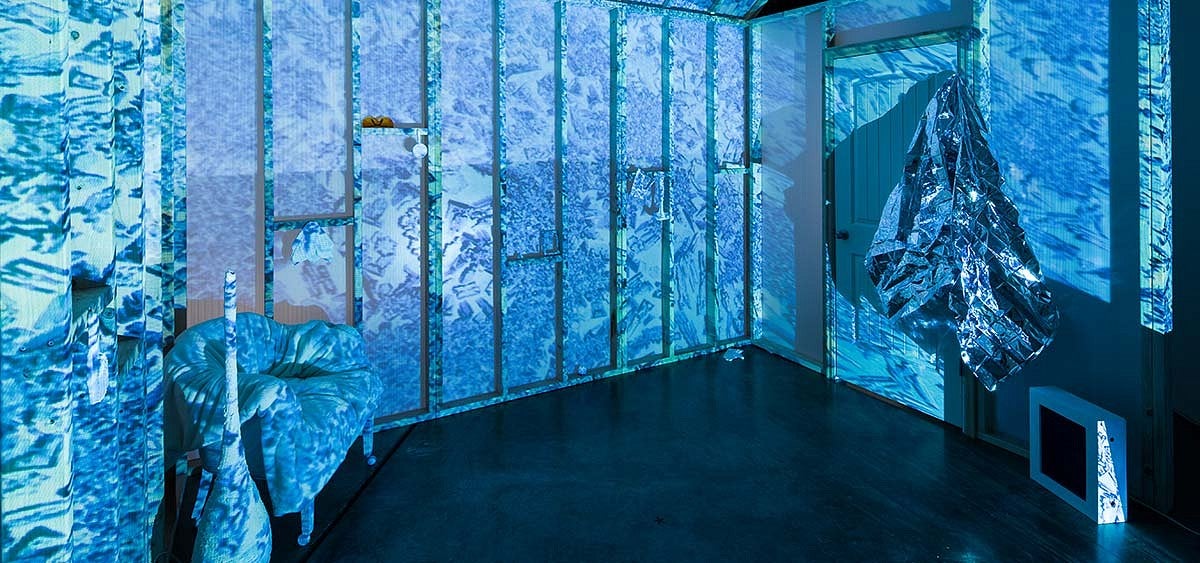 The University of Oregon's Master of Fine Arts (MFA) in Art is an interdisciplinary program that prepares you for serious and engaged art practice.
Challenged by new methods of experimentation and a critical understanding of historical and contemporary context, you will pursue an informed, independent practice, specific to your intentions and sensibilities.
We expect you, as a graduate student, to arrive at an accomplished body of work but also to acquire strategies and critical thinking skills necessary to sustain and develop your professional practice and inquiry.
You can work with our faculty within and across these areas:
Jewelry and Metalsmithing
---
Faculty
You will have contact with faculty members from other media areas and disciplines through graduate reviews, independent mentorship, and interdisciplinary course work.
Our faculty members are:
practicing, professional artists
nationally and internationally recognized artists
frequently featured in exhibits and publications
committed to both practice and teaching, and offer challenging and diverse perspectives
active participants in seminars, critique colloquia, studios, and independent mentorship
connected to a network of innovative artists and critics, who they bring to campus through the visiting artists program
---
What We Expect
Visual Literacy, Willingness to Engage in Critical Discourse, Fervent Art Practice
Our MFA program is a three-year period of rigorous studio investigation, critical discourse, and conceptual development. Emphasis is given to developing a course of study tailored to your needs, while encouraging exploration and risk-taking. Our program supports a thorough engagement with the processes and principles that are fundamental to the discipline, as well as an informed awareness of issues and practices within the larger art community. Developing fluency in critical discourse, analysis, and writing are important parts of graduate life. The MFA program culminates in a year-long terminal project and group exhibition.
With a cohort of typically 20 MFA graduate students, you will develop a tight-knit community and relationships with:
Faculty members
Regional, national, and internationally influential artists
Gallery directors
Curators
Critics
Working intensively in independent studios on the Eugene campus, you are part of a world-class research university in the inspiring Pacific Northwest.
Awarded annually, Graduate Fellowships provide opportunities for significant financial support, as well as teaching and professional experience.
We encourage applicants to visit our facilities and meet our faculty members. We offer tours during most of the year. Go to our Visit Us page for available tour dates.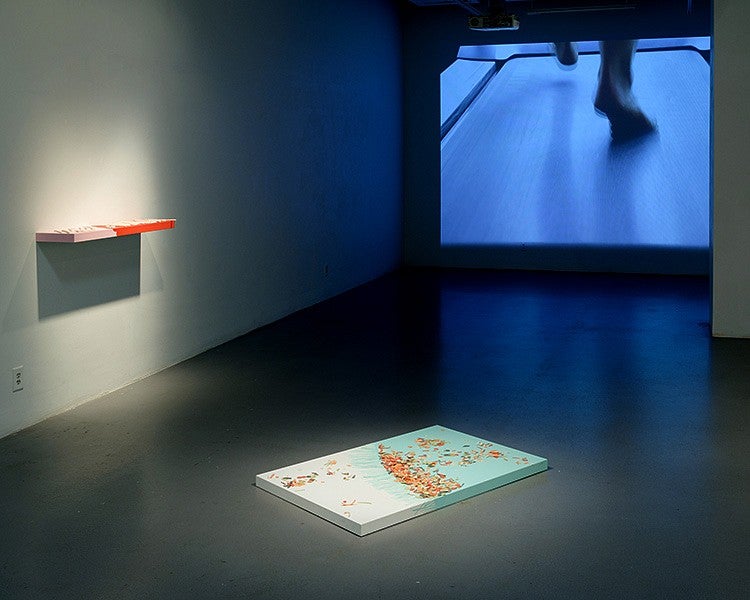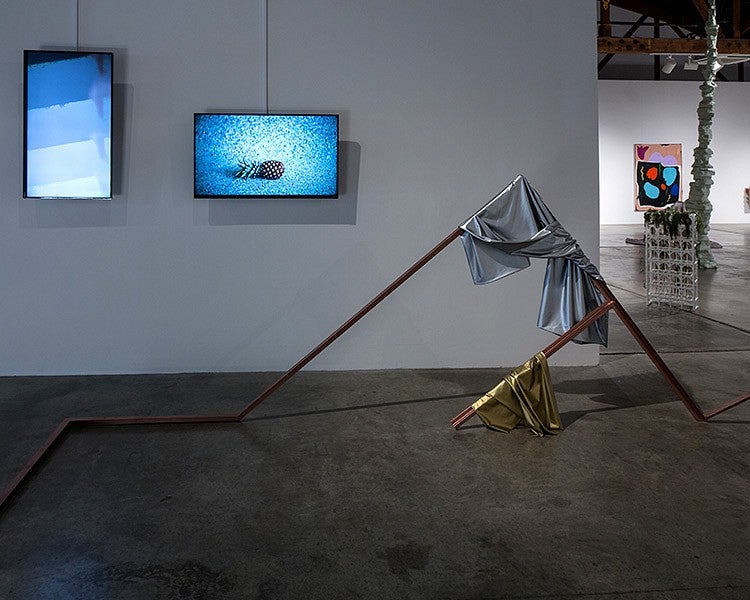 Explore Student Work: MFA Terminal Project Exhibitions
---
Curriculum
Disciplinary Depth, Interdisciplinary Thinking
Our Master of Fine Arts curriculum is designed to provide both interdisciplinary discourse and disciplinary depth. Across the program, graduate students have course work in common through classes such as graduate critique, issues and practices, theory and history seminars, and special topics courses. Our diverse faculty has a broad range of research interests. Through thematic seminars, and independent mentorship, you have the opportunity to work closely with faculty towards particular areas of specialization.
We also encourage our students to take advantage of our world-class research university and take courses that align with their research and practice outside of the Department of Art.
Grad Review and Open Studios
Twice each academic year, MFA candidates open their studios to faculty, invited guests, and the University community at-large. Known as "Grad Review," this event brings MFA candidates outside perspectives and the opportunity to have a cross-disciplinary review of their work. The process focuses on a critique of finished work, works-in-progress, and new ideas. Each student review panel includes Department of Art faculty members and outside reviewers.
---
Studios, Fabrication, and Technology
Each MFA Candidate receives a studio space and access to a broad scope of facilities and fabrication and technology resources. MFA candidates have access to many specialized tools and equipment across the department, school, and university including all media area labs and shops, large-format inkjet printers, a CNC milling machine, laser cutters, video and photographic equipment, 3D printers, RISO digital duplicators, and more.
Specialized workspaces and tools are available in all eight media areas in the department.
---
Degree Requirements
Minimum of 90 credits (54 must be graduate level) over three years. The minimum residence requirement is nine consecutive terms of full-time enrollment, not including summer session.
| Courses | Credits |
| --- | --- |
| Graduate Critique (ART 612) twice/year (5 terms) | 15 Credits |
| Two graduate-level History of Art and Architecture (ARH) courses; one course must be in contemporary art | 8 Credits |
| One art theory and criticism seminar | 4 Credits |
| Issues & Practices (ART 590; one course each year) | 9 Credits |
| Terminal Creative Project MFA (ART 609) | 18 Credits |
| Graduate Studio, six courses in first two years | 24 Credits |
| One writing course | 3 Credits |
| Additional art credits | 9 Credits |
A minimum of 24 credits must be graded with a grade of B or better including:
Participation in at least two graduate reviews
Public exhibition of the MFA terminal projects and final review with the terminal project committee
Terminal creative project report
---
Connect with Us