---
First-Year Sports Product Design Graduate Students
Anticipated graduation for first-year students is June 2022.
Jemma Brown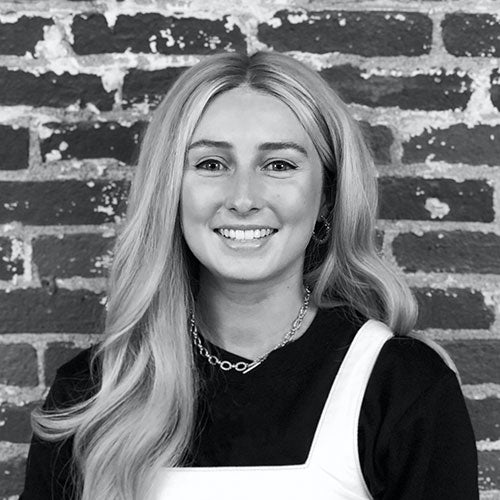 Jemma graduated from the University of Glasgow, Scotland, in the summer of 2020 with a master's degree in Product Design Engineering. During her time studying in Glasgow, she realized her enthusiasm for the sports engineering industry and as a multi-sport college athlete, has always relished the opportunity to combine her passion for sport with her design skills.
Through the Sports Product Design program, Jemma hopes to further hone her design skills, with a focus on promoting inclusivity in sport. Through thoughtful and empathetic design, she aims to produce considerate, user-orientated products to help facilitate equal sporting opportunity for all. She is excited to start this new journey at the University of Oregon.
---
Juliana Courogen
Juliana graduated with a Bachelor of Arts degree in Product Design from the University of Oregon in 2020. As an undergraduate, she interned at the UO Polymer Lab where she combined her interest in functional apparel, with her curiosity toward 3D printing. Upon graduation, she continued developing her Design for Healthy Aging project under the Tinker Hatfield grant. Juliana's constant need for understanding how and why things work, along with her resourcefulness and need to innovate, pushes her to pursue a career in design. She values holistic and empathetic design as a way to encourage human interaction as she strives to create strength in communities.
Juliana is a "designer with a maker mindset" who uses a cyclical design process incorporating her execution and analysis of sport. Continuing forward, she plans to abandon "shrink it and pink it" and place focus on improving athletic performance by designing products to have foundation in the anatomy and physiology of different athletes.
---
Emily Guerra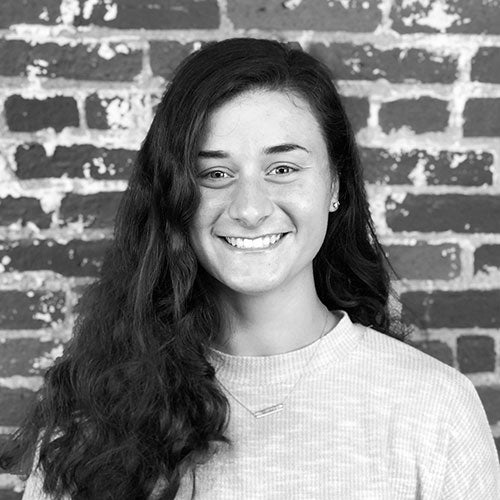 Emily graduated from the Pratt Institute in Brooklyn, NY with a Bachelor of Industrial Design where she captained the women's Division-III basketball team and completed multiple NYC marathons. Emily continues to apply her athletic background to better comprehend the needs of athletes and the obstacles that arise within the sports product industry. While completing her undergraduate degree, she worked various design internships ranging from focuses on culinary, medical and exercise equipment. Emily worked with the Brooklyn Fashion and Design Accelerator to develop injury prevention products, which enabled her to work with professionals and industrial machinery to create knit prototypes. In addition, Emily has a US Patent Pending project, which provided her experience with the process of obtaining and navigating the legal aspects of bringing a product to market.
Upon graduating from University of Oregon's SPD program, she hopes to be a part of an innovation apparel team that keeps athletes healthy while maximizing their performance.
---
Doug Hintze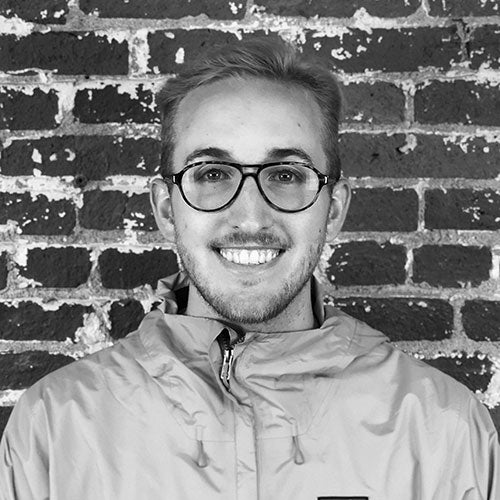 Doug graduated with a bachelor's degree in Outdoor Product Design and Development from Utah State University. Having been heavily influenced by the gear and equipment used while performing in outdoor activities and sporting events, Doug found his passion for product design. He is excited to continue his growth and learn as a designer in the SPD program at the University of Oregon. He aims to push the boundaries of product innovation and performance, through sustainable means in the footwear and soft goods equipment. Doug strives to advance the field of sports product design via sustainable material and technological innovations.
douglasmhintze.myportfolio.com
---
Kimi Jensen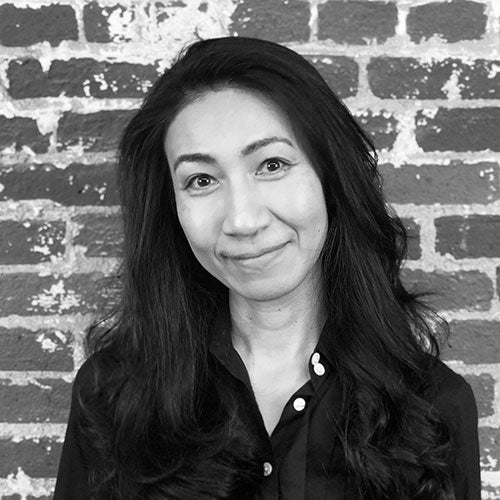 Born in Tokyo and educated in Japan, Sweden and the US, Kimi received her BFA from Nihon University and MFA from Konstfack, both in Industrial Design. After working on diverse products from consumer electronics to medical and high-tech products at SoMA Inc., Intel and HP, she had the opportunity to design more tangible applications of technology in wearables and IoT. She is interested in developing new sportswear, wearable applications, and equipment with advanced technology. With this innovation, she hopes to define the future of sports products for athletes to optimize performance and continue to raise the bar. She is confident that adjacent industries could also benefit from those advanced products as it allows everyone to ultimately live better.
---
Bryant Jimenez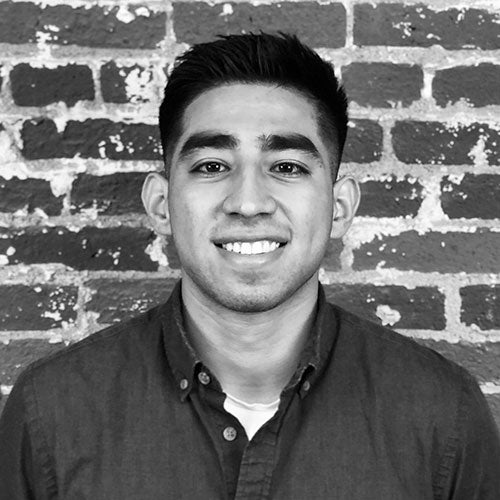 Bryant finished his undergraduate studies in Architecture, Art & Technology, and Romance Languages, with a minor in Latin American Studies, at the University of Oregon in June 2020. During his time at UO, Bryant was a member of the University's Club Men's Soccer team for 4 years; he collaborated on numerous academic publications; helped establish a Portuguese Speakers club and coffee hour, and created artworks displayed within UO's Lawrence Hall and Millrace Studios.
Having grown up attending a soccer academy and being a lifelong practitioner of Mixed Martial Arts; sports were pivotal in his life, leading to an abundance of travel experience and passion for design in and around sports. A SoCal native to the historic Latino community of Boyle Heights in Los Angeles has driven him to integrate principles of heritage and identity, along with sustainable and innovative material technologies, to develop products in the footwear and apparel fields that maximize an athlete's success and personal brand.
---
Matt Kleinman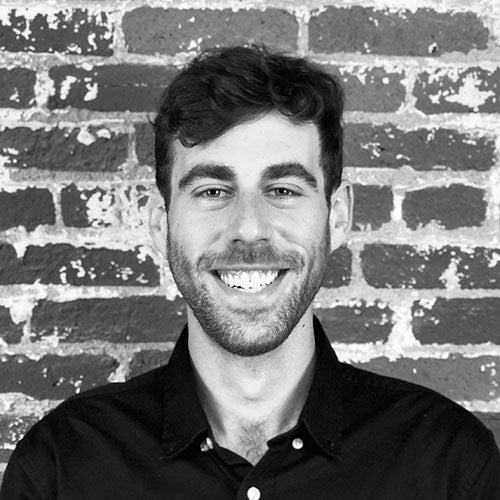 Matt is a multidisciplinary designer with a professional background in product design and creative direction. After completing his studies in industrial design at Philadelphia University, Matt worked with a studio creating performance and rehabilitative solutions for professional athletes, and discovered the emerging cross-sections of electronics, soft-goods, footwear, and apparel. Passionate about cycling and camping, he seeks opportunities to continue developing products that advance the integration of modern technology to upgrade gear and enhance people's experiences with the outdoors.
---
Bryan Lau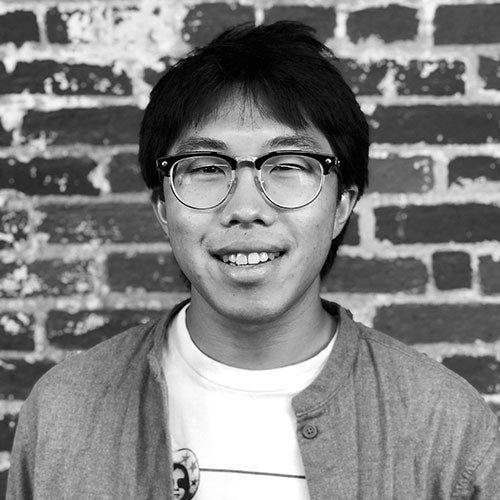 Bryan graduated from the University of Oregon's Eugene campus in 2015 with a bachelor's degree in Business Administration and a Film Study Certificate. His interests in the Sports Product Design Program are rooted in his favorite pastime, skateboarding. After graduating, he took his passion and started a small independent skateboard brand where he designed small runs of skateboards, apparel and headwear. Seeing his ideas go from a computer screen to a physical product inspired him to apply to this program. Bryan wants to further explore sports apparel and footwear along with researching sustainable and adaptable equipment for current and aspiring skateboarders with physical disabilities.
---
Gabi Lorenzo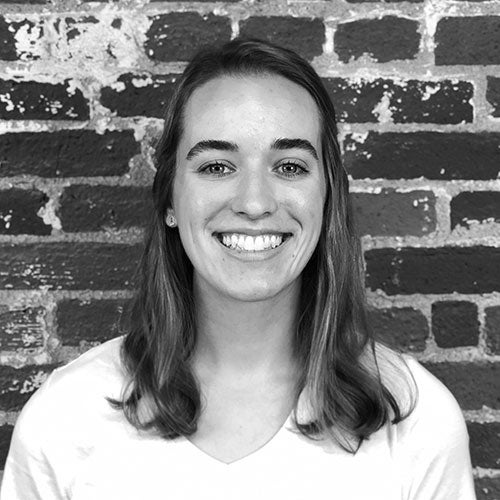 Gabi graduated from George Fox University (GFU) in May 2020, with a Bachelor of Science in Mechanical Engineering. Her love for sports began with kick-and-chase soccer eventually leading to varsity involvement in soccer, basketball, and track teams; and through college playing on numerous intramural teams.
Gabi has always been passionate about technology, design, and art, but her experiences at GFU fostered a fascination with technical design that is not only functional, but beautiful. These experiences included designing adaptive weight-lifting devices, interning at TZ Medical, and managing GFU's Prototype Lab.
Gabi sees the Sports Product Design program as the perfect blend of functional and aesthetic design in a field she loves. After completing her master's, she envisions designing and innovating adaptive sports products.
---
Gazal Malekitabriz
Gazal received her MS in Mechanical Engineering from Shiraz University in 2014, which originally empowered a passion in aerodynamics and hydrodynamics leading to a 2-year professional stint as a mechanical engineer in Tehran. This 2-year journey ignited a desire to learn beyond the technical workings of a product and more into human interactions, which as well ran parallel to her personal hobbies participating in various recreational sports. This passion lead to joining the MS in Sports Product Design program at the University of Oregon, which she will leverage the teachings from the SPD program to create innovative equipment and apparel for sports enthusiasts worldwide.
---
Nia Monét Pennington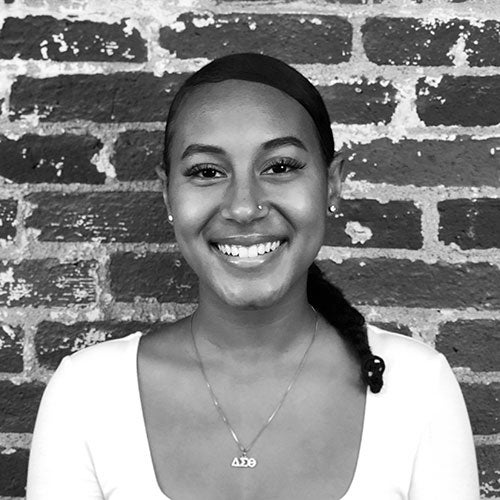 Nia is a creative problem solver who is passionate about exploring how artistry, driven by research can help revolutionize the sports industry. Always one to embrace opportunities, she supplemented her B.A. in Integrated Strategic Communications (minor in Art Studio) from the University of Kentucky by graphic designing within the Creative Services department and serving as a marketing intern in the athletic department.
Using her background in storytelling through design, Nia is looking forward to leveraging the foundation provided by the Sports Product Design program to produce the next generation of visually impactful, innovative products in apparel and footwear. She hopes to create products that not only enhance athletic performance, but also help address challenges such as sustainability and accessibility.
---
Brian Rottman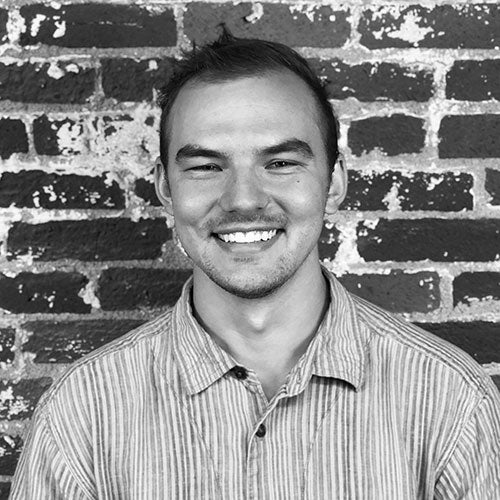 Brian graduated from Azusa Pacific University in 2019 with a Bachelor of Science in Kinesiology and a minor in Graphic Design. Having grown up in Michigan as a multisport athlete, outdoor enthusiast, and lover of art and design, he decided to pursue a degree where he could utilize his passions for sports, science, and art to make a difference.
Throughout his career in southern California and beyond, he has worked as a designer and marketer for his University's advancement department, as well as musical artists, non-profit organizations, design agencies, educational institutions, and healthcare systems. Initially exploring options in orthotics and prosthetics as well as physical therapy, Brian recognized the value of intelligently designed sports gear and active wear. He now strives to serve athletes and consumers everywhere with top level footwear and sports equipment.
---
Daniel Winegar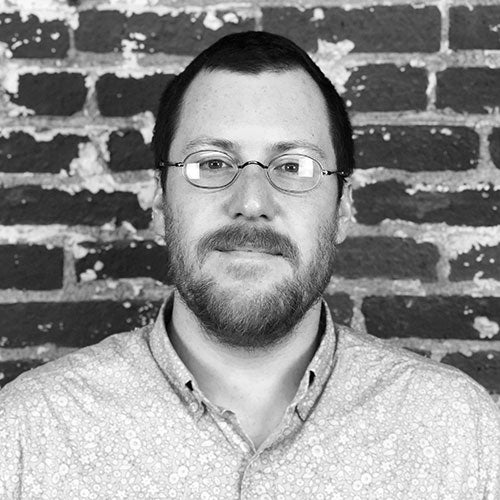 Daniel is a Utah native that grew up spending a lot of time in the mountains and red rock. He received his BFA in Industrial Design from BYU in 2013. Since then he has worked doing field research in San Francisco at Smart Design, leatherwork for Filson on a ranch in Colorado, and CNC experimentation back in Utah at a bespoke furniture and art installation company.
His areas of interest around sports products include how cultural garbs and traditional dress codes can intersect with new performance wear technology, general versus special kit building, and how catharsis can be achieved through physical performance.
---
Second-Year Sports Product Design Graduate Students
Anticipated graduation for second-year students is June 2021.
 
Daniel Calabrese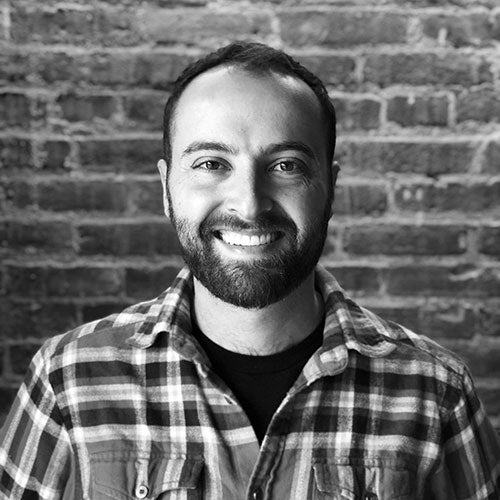 Daniel Calabrese received a bachelor of science in Industrial Design from Virginia Polytechnic Institute and State University. For the past eight years, he has worked in the Outdoor Industry designing backpacks, travel bags, and luggage for a wide range of different brands. He was most recently the director of Creative Services at Blackstone Investment Group overseeing the design and marketing for brands such as Haiku Bags and LEGO® Bags. Outside of work, Daniel enjoys getting outside to hike, run, kayak, and more. Through the Sports Product Design program, he hopes to further his knowledge in design to help provide more sustainable and innovative solutions to the market.
---
Adam Clausen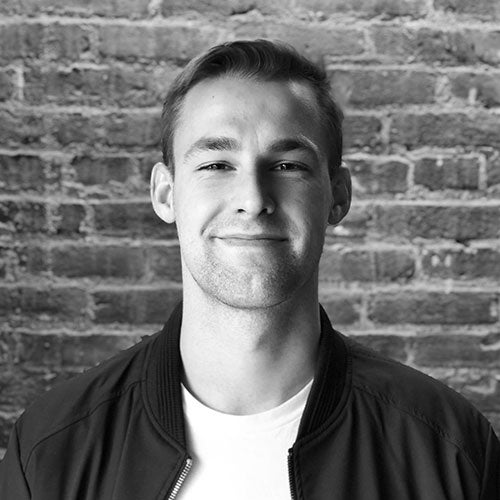 Adam Clausen graduated from Birmingham-Southern College (BSC) in 2018 with a Bachelor of Science in Biology and a minor in Art. From his time as a multisport athlete as a kid in Baton Rouge, Louisiana, to competing with the men's soccer team at BSC, Adam knew that he wanted to pursue a career in sports.
While initially exploring a sports medical career, his schooling ignited a passion for design. Since then, he has worked toward a career designing in the sporting industry. He has honed his design skills through various experiences, including attending a footwear design school in Italy, interning as a designer for Wolf & Shepherd (a dress shoe company), and marketing sports products as a visual design intern for Foot Locker, Inc.
Adam seeks to remain close to his medical roots, innovating in the world of sustainable sports products, as he bridges the current gap between science and sports.
---
Carly Conduff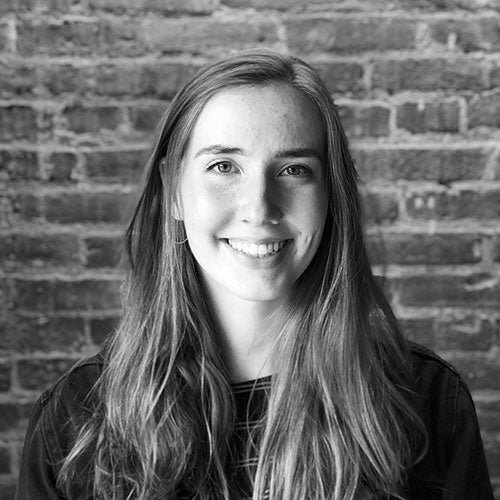 Carly Conduff graduated from Oregon State University in spring 2019, with her degree in Design and Innovation Management with an option in Apparel Design. While at OSU, she interned at Browzwear (a 3-D apparel software company) and an outerwear fabric store.
Carly has always valued creativity in her life whether through crafting in Girl Scouts at a young age or aspiring to spend a career in design. She wants to keep technology at the forefront, via cutting-edge materials, optimization of performance, and digital integration of fashion. Growing up in Oregon, she is abundantly aware of fashion industry waste and aspires to create the most efficient, creative, and sustainable solutions to the problems throughout sports product design.
---
Nicole Demby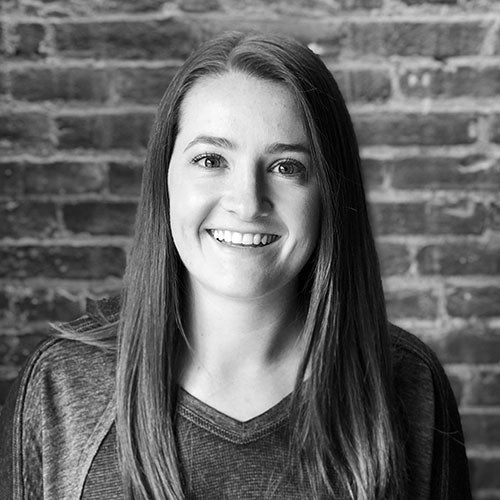 Nicole Demby received a bachelor of science in Mechanical Engineering from the Colorado School of Mines where she was able to gain industry and design experience. Growing up in Southwest Colorado instilled in her a love for the outdoors and all sports. Passion for athletics, art, and engineering made pursuing a master's degree in sports product design an easy choice. She looks to use her design work to bring opportunities and recognition to female athletes as well as use products to promote healthy lifestyles for all.
---
Yitong Deng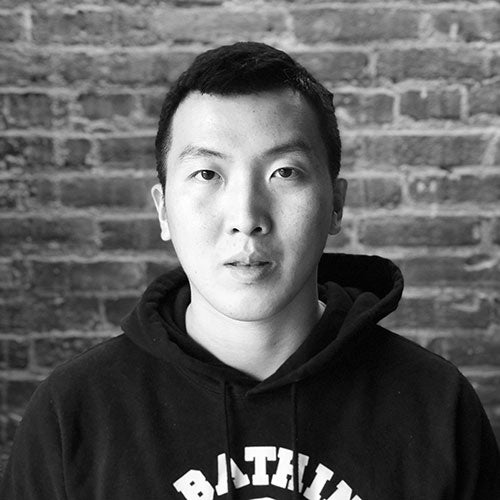 A self-professed sneakerhead, Yitong Deng has a bachelor of fine arts in product design from Shanghai University of Engineering Science. He is also a Pensole alum, placing second at the Pensole Kickskamp in Shanghai China (2017). He has interned at Junao Intelligence Technology Co. Ltd., a footwear company based in Shanghai, as a designer and developer. His latest sports project was a collaboration with Mi. He looks forward to working as a footwear designer.
---
Ezra Ende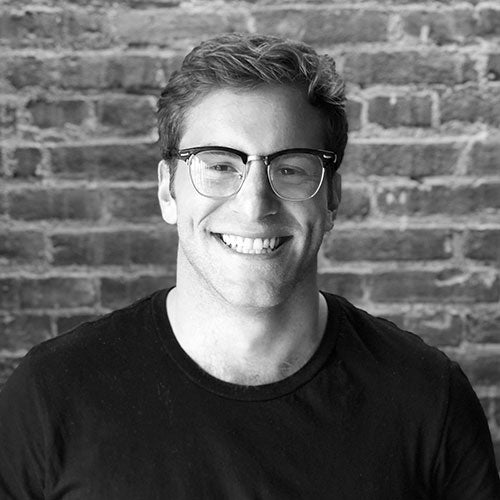 Ezra Ende finished his undergraduate degree in product design with a minor in business administration at the University of Oregon in June 2019. His undergraduate studies introduced him to the design process and allowed him to pursue an internship through the Sage Corps program to work as a designer at Kugu, a tech startup based in Berlin, and receive both the Koehn Design Entrepreneurship award and the Paul Anthony Troiano Rainmaker grant. While at the UO, Ezra played lacrosse and practiced Brazilian Jiu Jitsu; his lifelong love of sports led him to the Sports Product Design program. He plans to apply what he learns to improve safety and help put athletes in a better position for success.
---
Boqi Fan (James)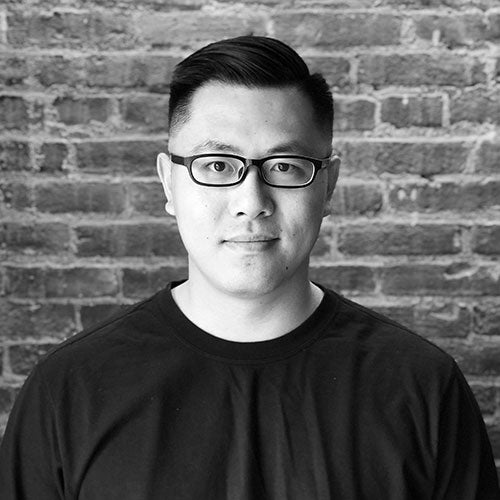 Boqi Fan received his MA in Fashion Design from Donghua University in 2009. He spent nearly seven years in a Swiss design agency, Grand Studio, as a technical apparel designer. During this period, he worked on projects ranging from outdoor brands such as Oakley and Merrell to active brands including Li-Ning and Reebok. Additionally, he consulted with AZTRON (a Chinese SUP brand), as they established themselves from line-up to visual contents. He is excited to further his education in Sports Product Design at the UO.
---
Charbel Houinato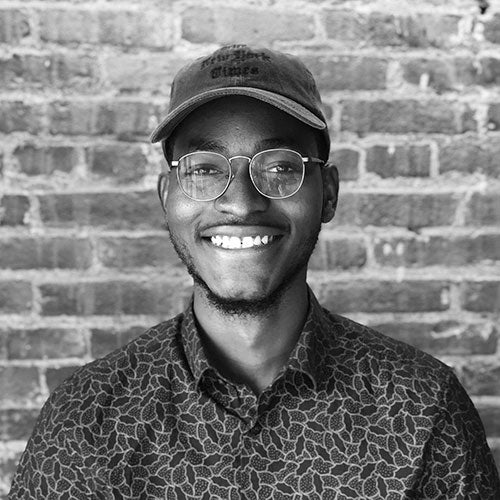 Charbel Houinato is a student from Benin, West Africa. He received a bachelor of science in industrial design and a minor in interactive design and media at Thomas Jefferson University. Throughout his undergraduate education, Charbel has had the opportunity to work on several company-sponsored projects with companies like Target, Umbra, Johnson & Johnson, Federal Mogul, and Comcast Xfinity, which allowed him to become fluent in the design process. Currently enrolled in the Sports Product Design program at the University of Oregon, he is learning to design products that can provide performance benefits for the next generation of athletes. He has recently joined the UO's production team with interest around motion graphics and interactive media.
---
Lindsay Kotovsky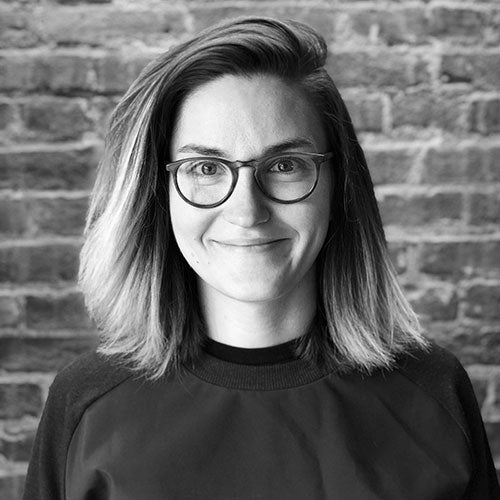 Lindsay Kotovsky studied at the University of Colorado, Boulder and Portland State University where she received a bachelor of science with a focus in both Architecture and Studio Arts. While in Boulder, she interned with M12, a collective of architects and artists. This opportunity opened the door for her to bring large-scale structural projects to life. Being drawn to the outdoor culture in Boulder and then in Portland, she found commonplace vernacular in running trail, climbing rocks, or cycling road/trails. In her post studio life, climbing and cycling have become her passion shifting her away from architectural environments and toward sports product where she can fuse sport and design.
---
Bianca Rescalvo
Bianca Rescalvo graduated from Tufts University where she majored in Architectural Studies and competed in Track and Field. After working in New York City on high-rise and sustainable housing developments, Bianca united her passions of design and sport through the Performance Footwear Certificate program at the Fashion Institute of Technology. A northern California native and versatile athlete, Bianca draws from her own experiences with sport and product to fuel her design process. Bianca is fascinated with movement mechanics and athlete performance modalities, and hopes to integrate these principles into intelligent and inspiring sports products.
---
Mary (MC) Smith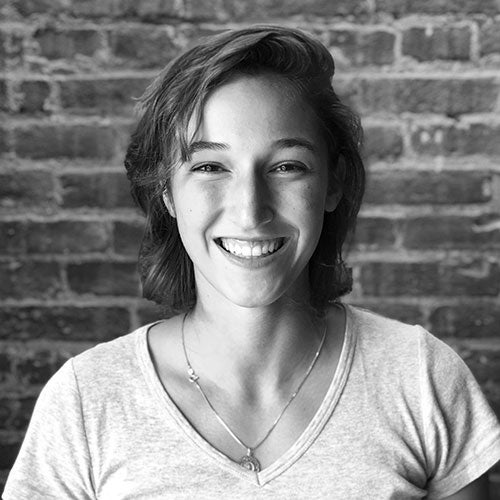 MC Smith grew up in Chicago, Illinois, and graduated from Purdue University in 2019 with a BA in Studio Arts and Technology. Her experience in both Engineering and Industrial Design, prior to graduating in Studio Arts, channeled her interest into the functional aspects of design. She uses design principles to create aesthetically unique silhouettes based on both outdoor and modern elements. She decided that soft goods in the sports product industry was what she was most passionate about after working for a technical blanket company called Rumpl Inc.
She hopes to apply her love for function and utility to her interest in sports and streetwear fashion and accessories, creating products that both look good and feel good.
---
Willem van der Wende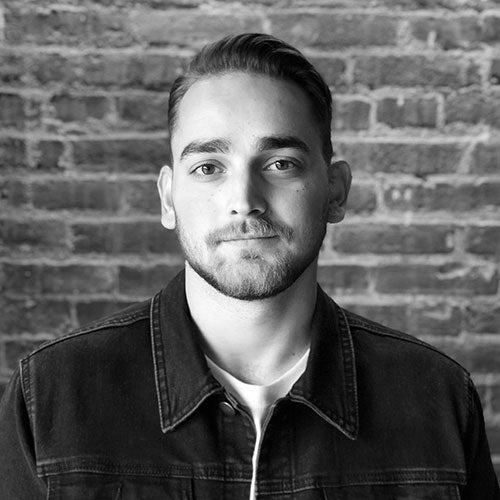 Willem van der Wende received his bachelor of science from Slippery Rock University of Pennsylvania in Digital Media Production, with minors in Graphic Design and French. During his time at The Rock, Willem was a member of the university's 2015 PSAC Men's Soccer Champion team; led the school's nationally recognized communications honor society, Lambda Pi Eta; and served two years as the director of media relations on the university's programming board.
Soccer has been an integral part of his life; his many experiences have taken him to Europe, South America, and across the United States. These experiences have allowed him to see first-hand how sport is a means of communication across the globe.
Willem is focused on developing sustainable products for athletes with an emphasis on bringing people together through sport.
---
Eva Vaughan
Eva Vaughan received her BS in Fashion Design and Merchandising Management from Virginia Tech, which included study at the Parsons School of Design in New York City and American Intercontinental University, in the UK. Eva began her career as a designer for Ralph Lauren and has acquired a wide breadth experience in other creative fields including Interior Design, Project Management, and Production. As a former athlete and current adventure sport enthusiast, Eva maintains a lifelong interest in sportswear. Eva aims to focus on the women's extreme sports market—holding fashion and function at equal importance with an overall focus on sustainable design and production methodology.
---
Daniel Walker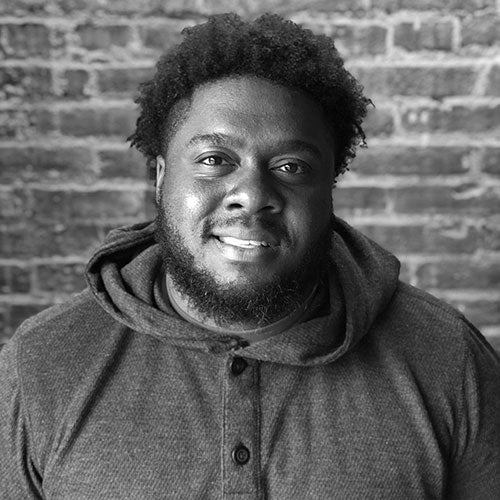 Growing up in Dallas, Texas, Daniel Walker found a passion for sports footwear drawing shoes from Eastbay magazines and replicating them on paper, which ultimately led him to creating his own unique designs. Daniel received his bachelor's degree in Advertising Design from the Art Institute of Dallas in 2017. He has been a professional graphic designer ever since his graduation. Through the University of Oregon Sports Product Design program, Daniel hopes to use what he learns to create performance footwear for current and future basketball, football, and baseball athletes so they can truly "look good, play good".
---
About the Sports Product Design Program