---
First-Year Sports Product Design Graduate Students
Anticipated graduation for first-year students is June 2021.
 
Adam Clausen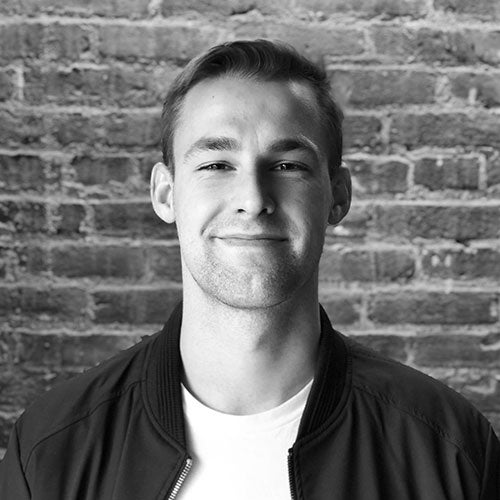 Adam Clausen graduated from Birmingham-Southern College (BSC) in 2018 with a Bachelor of Science in Biology and a minor in Art. From his time as a multisport athlete as a kid in Baton Rouge, Louisiana, to competing with the men's soccer team at BSC, Adam knew that he wanted to pursue a career in sports.
While initially exploring a sports medical career, his schooling ignited a passion for design. Since then, he has worked toward a career designing in the sporting industry. He has honed his design skills through various experiences, including attending a footwear design school in Italy, interning as a designer for Wolf & Shepherd (a dress shoe company), and marketing sports products as a visual design intern for Foot Locker, Inc.
Adam seeks to remain close to his medical roots, innovating in the world of sustainable sports products, as he bridges the current gap between science and sports.
---
Bianca Rescalvo
Bianca Rescalvo graduated from Tufts University where she majored in Architectural Studies and competed in Track and Field. After working in New York City on high-rise and sustainable housing developments, Bianca united her passions of design and sport through the Performance Footwear Certificate program at the Fashion Institute of Technology. A northern California native and versatile athlete, Bianca draws from her own experiences with sport and product to fuel her design process. Bianca is fascinated with movement mechanics and athlete performance modalities, and hopes to integrate these principles into intelligent and inspiring sports products.
---
Boqi Fan (James)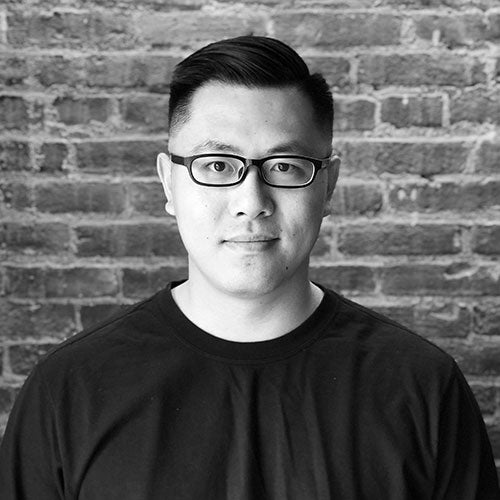 Boqi Fan received his MA in Fashion Design from Donghua University in 2009. He spent nearly seven years in a Swiss design agency, Grand Studio, as a technical apparel designer. During this period, he worked on projects ranging from outdoor brands such as Oakley and Merrell to active brands including Li-Ning and Reebok. Additionally, he consulted with AZTRON (a Chinese SUP brand), as they established themselves from line-up to visual contents. He is excited to further his education in Sports Product Design at the UO.
---
Carly Conduff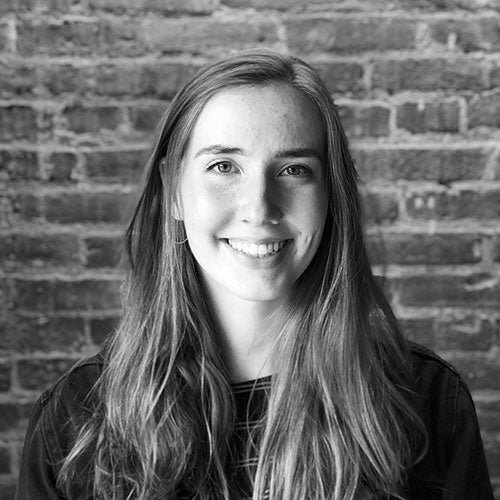 Carly Conduff graduated from Oregon State University in spring 2019, with her degree in Design and Innovation Management with an option in Apparel Design. While at OSU, she interned at Browzwear (a 3-D apparel software company) and an outerwear fabric store.
Carly has always valued creativity in her life whether through crafting in Girl Scouts at a young age or aspiring to spend a career in design. She wants to keep technology at the forefront, via cutting-edge materials, optimization of performance, and digital integration of fashion. Growing up in Oregon, she is abundantly aware of fashion industry waste and aspires to create the most efficient, creative, and sustainable solutions to the problems throughout sports product design.
---
Daniel Calabrese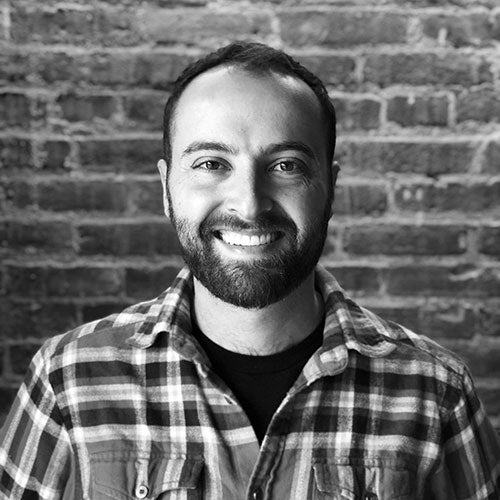 Daniel Calabrese received a bachelor of science in Industrial Design from Virginia Polytechnic Institute and State University. For the past eight years, he has worked in the Outdoor Industry designing backpacks, travel bags, and luggage for a wide range of different brands. He was most recently the director of Creative Services at Blackstone Investment Group overseeing the design and marketing for brands such as Haiku Bags and LEGO® Bags. Outside of work, Daniel enjoys getting outside to hike, run, kayak, and more. Through the Sports Product Design program, he hopes to further his knowledge in design to help provide more sustainable and innovative solutions to the market.
---
Daniel Walker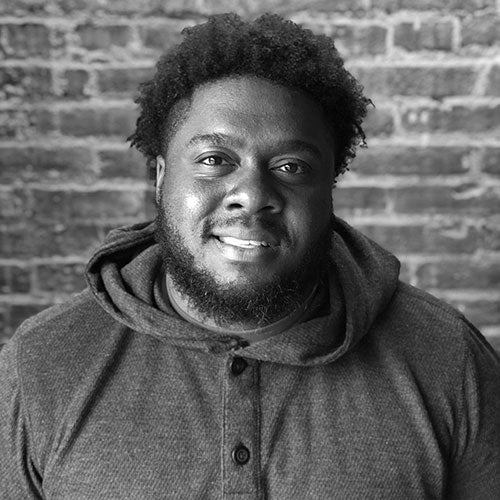 Growing up in Dallas, Texas, Daniel Walker found a passion for sports footwear drawing shoes from Eastbay magazines and replicating them on paper, which ultimately led him to creating his own unique designs. Daniel received his bachelor's degree in Advertising Design from the Art Institute of Dallas in 2017. He has been a professional graphic designer ever since his graduation. Through the University of Oregon Sports Product Design program, Daniel hopes to use what he learns to create performance footwear for current and future basketball, football, and baseball athletes so they can truly "look good, play good".
---
Devon Huck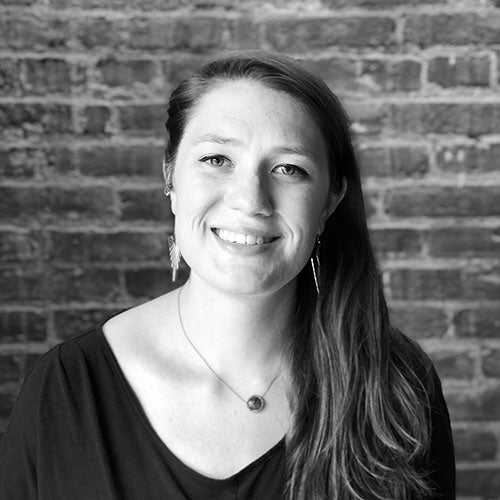 Graduating with her bachelor's degree in Industrial & Interaction Design from Syracuse University in 2017, Devon Huck has returned to her hometown of Portland to pursue her passion for design research at the University of Oregon. While an undergrad, she researched sustainable building materials, worked on an app-based infrastructure improvement project in London, and finished her thesis year developing a smart in-home electric vehicle charging station. After completing her master's degree, she hopes to work in the outdoor apparel/equipment industry working to develop and research exciting new products.
---
Eva Vaughan
Eva Vaughan received her BS in Fashion Design and Merchandising Management from Virginia Tech, which included study at the Parsons School of Design in New York City and American Intercontinental University, in the UK. Eva began her career as a designer for Ralph Lauren and has acquired a wide breadth experience in other creative fields including Interior Design, Project Management, and Production. As a former athlete and current adventure sport enthusiast, Eva maintains a lifelong interest in sportswear. Eva aims to focus on the women's extreme sports market—holding fashion and function at equal importance with an overall focus on sustainable design and production methodology.
---
Ezra Ende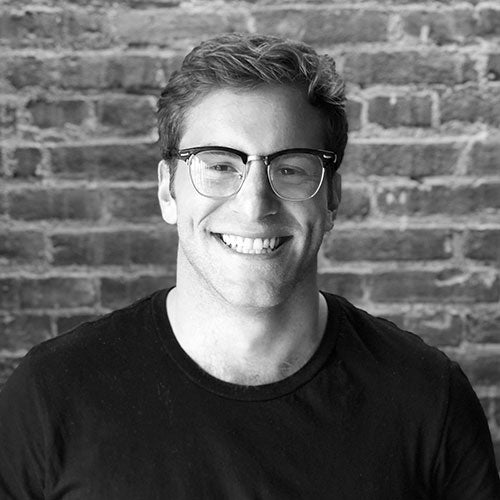 Ezra Ende finished his undergraduate degree in product design with a minor in business administration at the University of Oregon in June 2019. His undergraduate studies introduced him to the design process and allowed him to pursue an internship through the Sage Corps program to work as a designer at Kugu, a tech startup based in Berlin, and receive both the Koehn Design Entrepreneurship award and the Paul Anthony Troiano Rainmaker grant. While at the UO, Ezra played lacrosse and practiced Brazilian Jiu Jitsu; his lifelong love of sports led him to the Sports Product Design program. He plans to apply what he learns to improve safety and help put athletes in a better position for success.
---
Kurt Settembre
Coming from an engineering and technical background, Kurt Settembre has diverse experiences to draw upon for product design. He spent time operating a nuclear power plant on a submarine while in the Navy, working as a mechanical engineer, and has a desire to pursue technical gear and apparel to serve the mountain sports crowd. You can find him in the woods, riding and racing mountain bikes, or on a hike with his dog.
---
Kyle Forsdick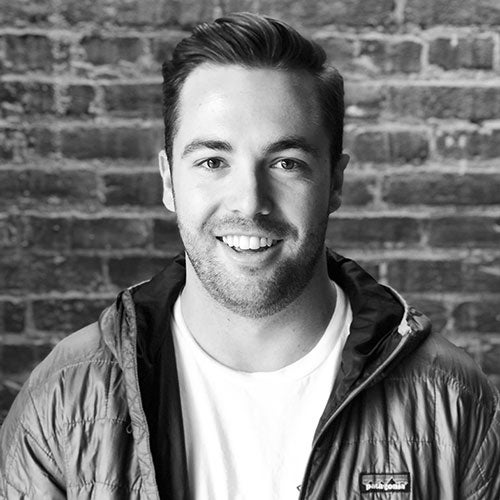 Kyle Forsdick received his bachelor's degree in Advertising with a focus in Design from the University of Oregon in 2015. Following school, he worked as the lead art director for the global water-sports company Radar Waterskis. From design development to final production, he has collaborated cross-functionally with development teams both domestic and abroad to deliver multiple waterski product lines. Kyle is interested in merging his graphic knowledge in design with his passion for sports in the footwear industry.
---
Lindsay Kotovsky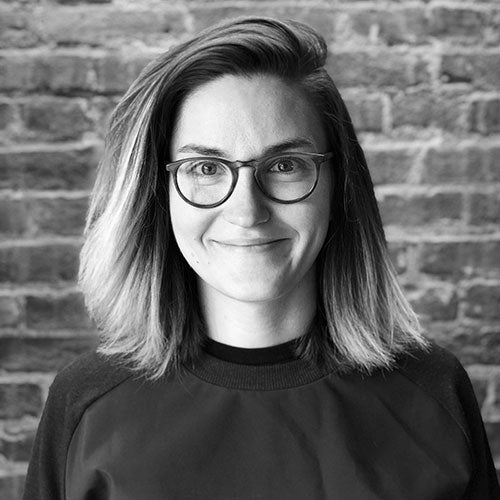 Lindsay Kotovsky studied at the University of Colorado, Boulder and Portland State University where she received a bachelor of science with a focus in both Architecture and Studio Arts. While in Boulder, she interned with M12, a collective of architects and artists. This opportunity opened the door for her to bring large-scale structural projects to life. Being drawn to the outdoor culture in Boulder and then in Portland, she found commonplace vernacular in running trail, climbing rocks, or cycling road/trails. In her post studio life, climbing and cycling have become her passion shifting her away from architectural environments and toward sports product where she can fuse sport and design.
---
Mary (MC) Smith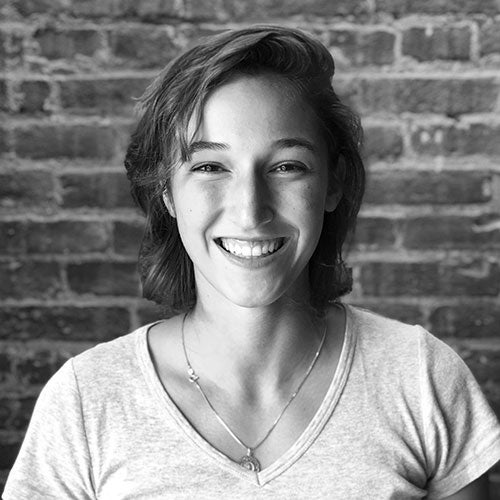 MC Smith grew up in Chicago, Illinois, and graduated from Purdue University in 2019 with a BA in Studio Arts and Technology. Her experience in both Engineering and Industrial Design, prior to graduating in Studio Arts, channeled her interest into the functional aspects of design. She uses design principles to create aesthetically unique silhouettes based on both outdoor and modern elements. She decided that soft goods in the sports product industry was what she was most passionate about after working for a technical blanket company called Rumpl Inc.
She hopes to apply her love for function and utility to her interest in sports and streetwear fashion and accessories, creating products that both look good and feel good.
---
Nicole Demby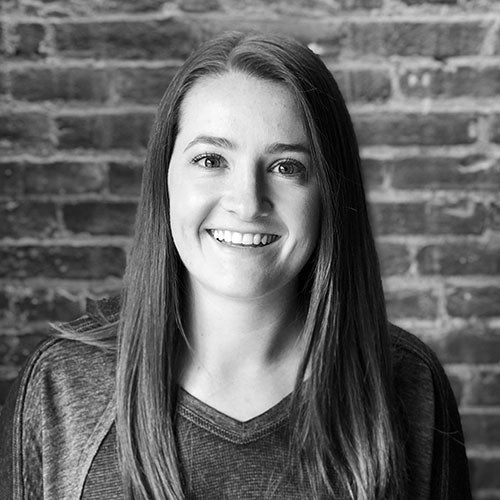 Nicole Demby received a bachelor of science in Mechanical Engineering from the Colorado School of Mines where she was able to gain industry and design experience. Growing up in Southwest Colorado instilled in her a love for the outdoors and all sports. Passion for athletics, art, and engineering made pursuing a master's degree in sports product design an easy choice. She looks to use her design work to bring opportunities and recognition to female athletes as well as use products to promote healthy lifestyles for all.
---
Willem van der Wende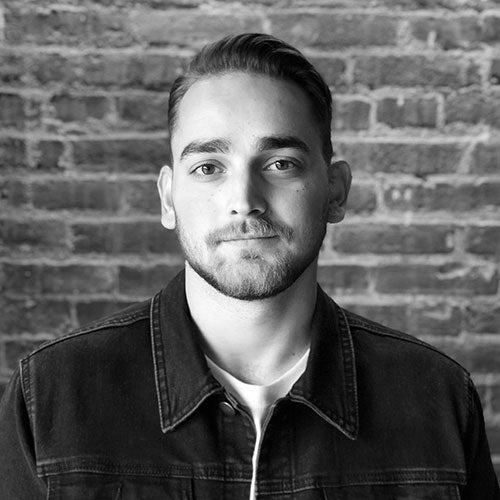 Willem van der Wende received his bachelor of science from Slippery Rock University of Pennsylvania in Digital Media Production, with minors in Graphic Design and French. During his time at The Rock, Willem was a member of the university's 2015 PSAC Men's Soccer Champion team; led the school's nationally recognized communications honor society, Lambda Pi Eta; and served two years as the director of media relations on the university's programming board.
Soccer has been an integral part of his life; his many experiences have taken him to Europe, South America, and across the United States. These experiences have allowed him to see first-hand how sport is a means of communication across the globe.
Willem is focused on developing sustainable products for athletes with an emphasis on bringing people together through sport.
---
Yitong Deng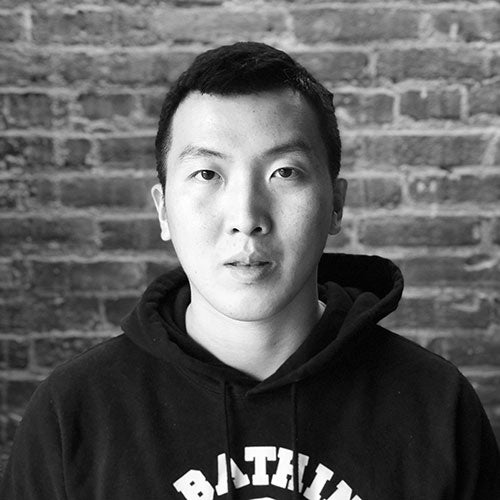 A self-professed sneakerhead, Yitong Deng has a bachelor of fine arts in product design from Shanghai University of Engineering Science. He is also a Pensole alum, placing second at the Pensole Kickskamp in Shanghai China (2017). He has interned at Junao Intelligence Technology Co. Ltd., a footwear company based in Shanghai, as a designer and developer. His latest sports project was a collaboration with Mi. He looks forward to working as a footwear designer.
---
Second-Year Sports Product Design Graduate Students
Anticipated graduation for second-year students is June 2020.
 
Brendon Brogan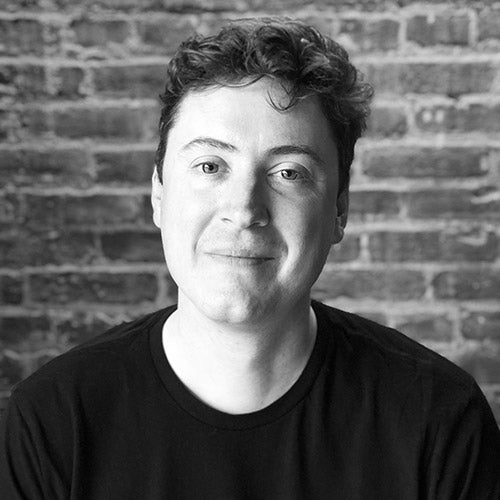 Brendon Brogan, a Michigan native, received his BFA in graphic design from the Minneapolis College of Art and Design in 2007. After spending time in the Twin Cities working for the branding studio KNOCK and advertising giant Carmichael Lynch, his passion in cycling was reignited. Brendon has since spent 10 years working in the bike industry as a mechanic, shop manager, and most recently as an inside sales and technical service representative at Shimano, North America. This passion for cycling has taken him from Minneapolis to New York City, then from New York to Los Angeles, and finally from LA to Portland, where he will receive his master's degree in sports product design. Once completed, Brendon will continue to innovate and empower cyclists for decades to come.
---
Carly Anderson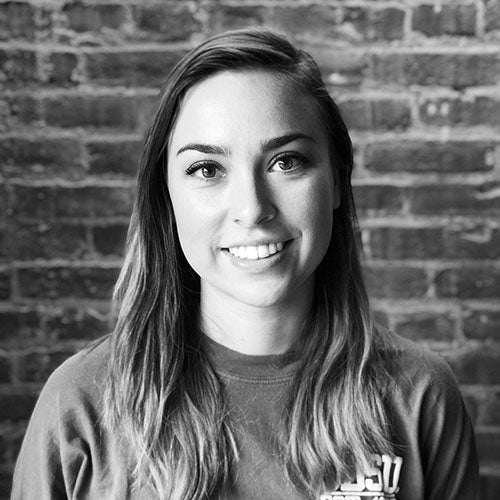 Carly Anderson received a bachelor of science in architecture and project management from Portland State University. Her undergraduate program was a journey of explorations and discoveries, allowing her to hone her strengths as a designer. She has gained a heightened understanding of product design in projects associated with her architectural studies. Originally from Salt Lake City, Utah, she spent her entire upbringing exploring the outdoors. She plans to further her career in design by creating and innovating for the present-day explorer to help inspire others to get outside.
---
Charbel Houinato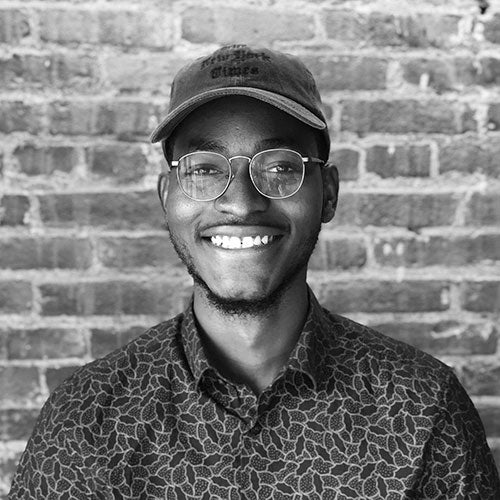 Charbel Houinato is a student from Benin, West Africa. He received a bachelor of science in industrial design and a minor in interactive design and media at Thomas Jefferson University. Throughout his undergraduate education, Charbel has had the opportunity to work on several company-sponsored projects with companies like Target, Umbra, Johnson & Johnson, Federal Mogul, and Comcast Xfinity, which allowed him to become fluent in the design process. Currently enrolled in the Sports Product Design program at the University of Oregon, he is learning to design products that can provide performance benefits for the next generation of athletes. He has recently joined the UO's production team with interest around motion graphics and interactive media.
---
Chrissy Bettencourt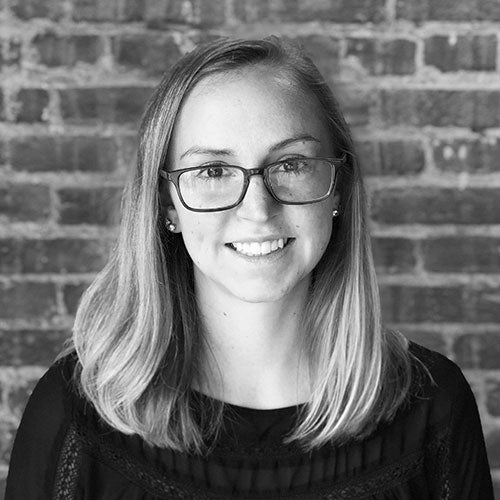 Chrissy Bettencourt graduated from Dartmouth College in 2013 with a BA in engineering modified with studio art. She has been working in the footwear industry for five years, designing shoes for the San Francisco-based start-up brand, PLAE. She is interested in research and design innovation for footwear with a focus on injury prevention and performance for everyday athletes.
---
Emily Karolidis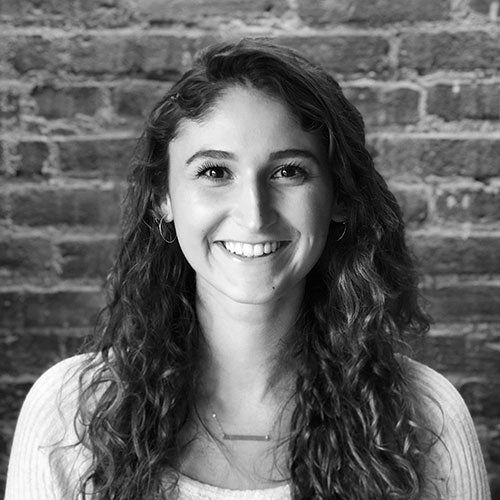 A graduate of McGill University, Emily Karolidis received her bachelor of science in kinesiology in 2018, with honors specialization in biomechanics. Interested in the applications of her research on the mechanisms of induced muscle fatigue, Emily seeks to bridge the gap between human performance research and product-based innovation. With this strong background in the biological sciences, Emily designs to overcome physiological limitation, sustain mechanical capacity, and better prevent injury.
---
Jarrett Gilmore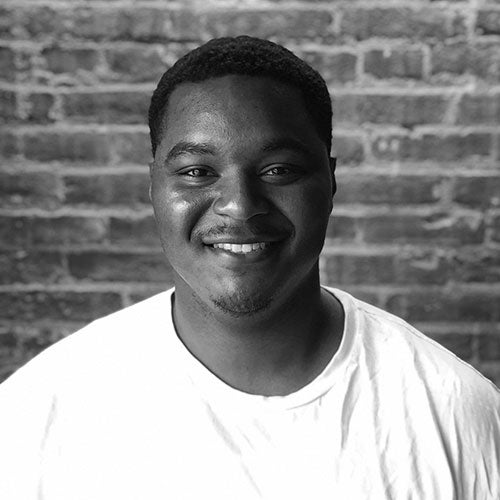 Jarrett Gilmore received a bachelor of arts in industrial design from the University of Louisiana at Lafayette in 2017. This Albany, Louisiana, native first found out about industrial design from a close friend he met at his freshman orientation, and the rest is history. Jarrett has experience working in the fine jewelry design industry. He also has contract industrial and graphic design expertise. He is well versed in many prototyping methods such as woodworking, welding, forging, and sculpting. Given his passion for design and contact sports, Jarrett is interested the innovation of protective equipment, wearable technology, and footwear. He wants to use what he learns from the Sports Product Design program to impact the future of equipment and footwear design for intense sports such as football, hockey, and the many types of racing.
---
Jenny Null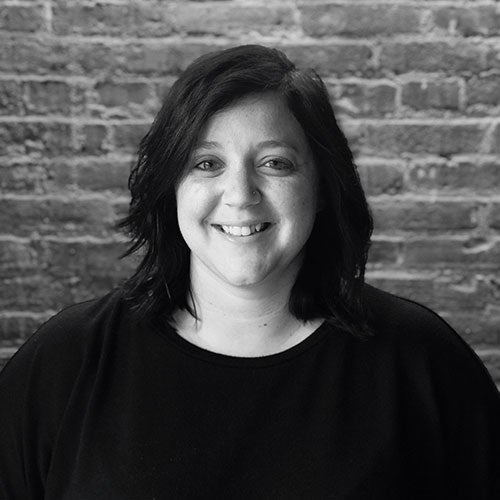 Jenny Null completed her BS in mechanical engineering with minors in math and fine arts at the University of Missouri, Columbia. Since graduating, she has held construction project management and project estimator positions at contracting companies in the St. Louis, MO, area. Jenny enjoys adventure travel and made the decision to pursue sports product design while training for the Inca Trail trek to Machu Picchu. The right gear made the four-day journey unforgettably amazing. After completing the program, she plans to combine her love for the outdoors with her technical background to develop gear for other adventure seekers.
---
Jessamy Taylor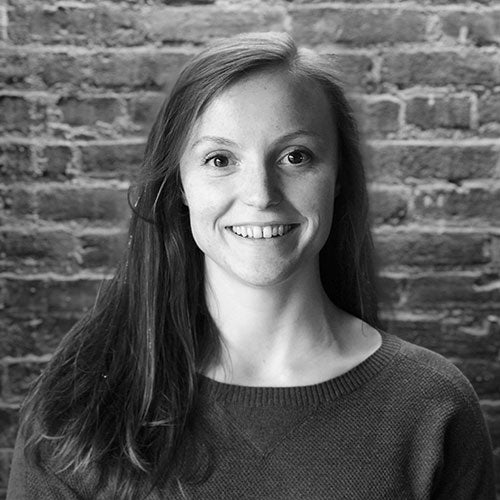 Jessamy Taylor graduated from Johns Hopkins University where she majored in mechanical engineering, focusing on biomechanics. Growing up in Forest Grove, Oregon, she discovered a passion for making things and for outdoor sports. She hopes to incorporate these interests and her technical ideation skills into a career in adaptive or rock climbing equipment innovation.
---
Jessie Silbert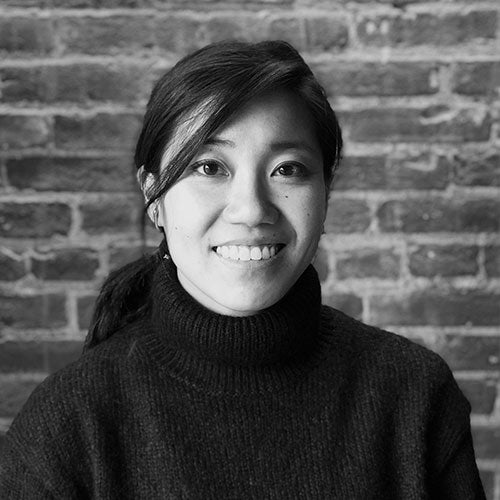 After earning an undergraduate degree in studio arts at Wesleyan University, Jessie Silbert began her career with an internship at Zac Posen, followed by design positions at Peter Som and Yigal Azrouel. She also spent six years designing women's ready-to-wear at Coach and three years as a senior sportswear designer at Ann Taylor. Jessie's interest in science and love of creating also led to the 2011 launch of her own company, Celestial Buddies, LLC, a thriving line of educational plush space toys. When not designing, Jessie trains and competes in marathons and triathlons and has designed the uniforms for her New York Triathlon team. From her perspectives as both athlete and designer, Jessie hopes that the Sports Product Design program will provide opportunities for her to design performance products that help women lead strong, healthy, and active lives.
---
Max Brazo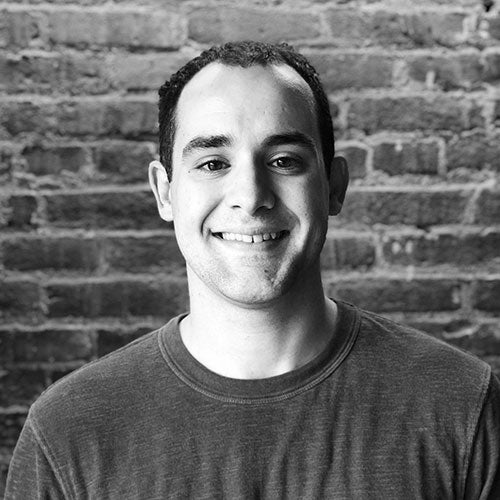 A native of Woodbury, Connecticut, Max Brazo received a bachelor of arts in industrial design from Rochester Institute of Technology where he was recruited to play soccer. Having specialized in many different areas of design, from producing curtain-wall systems for major high-rise projects in New York City to working in a small industrial design studio, Max has gathered both the knowledge and skills needed to become a well-rounded creative professional in numerous design disciplines. Looking to blend his passions of sport and design into a definitive career within the sports product industry, Max is interested in continuing to develop as a designer and pursue possibilities here in the Pacific Northwest.
---
Nate Roese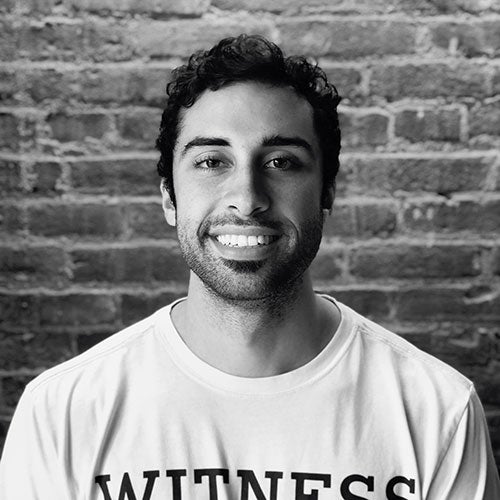 Nate Roese received his bachelor of fine arts in graphic design with a minor in product design from the University of Minnesota. He also pursued a collegiate career in track and field for the University of Minnesota and was named a two-time All-American. Nate's enthusiasm for design and athletics was realized at a young age, so the blending of the two passions were only natural. He is interested in footwear and apparel design with a strong focus on sustainability and innovation.
---
Oli Bartoszek
Oli Bartoszek is a systems-focused designer with a wide range of project management skills that can be traced back to his time studying business at Ryerson University in Toronto, where he earned his bachelor of commerce. Upon graduation, Oli spent several years freelancing as a design and branding consultant where he refined his understanding of web development, apparel manufacturing, retail, and event planning. As a distance runner passionate about our environment, he is now determined to advance sustainability standards within the sportswear industry.
---
Sarah Klecker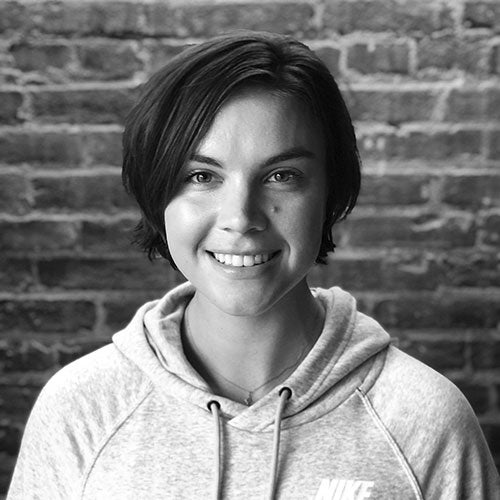 Born and raised in the Twin Cities, Sarah Klecker graduated from the University of Minnesota, where she studied apparel design and studio art with a minor in product design and competed for the Gophers on the track and cross-country teams. She became interested in sports product design as a way to combine her lifelong passion for sports with her affinity for art and creative problem solving. While an undergrad, Sarah worked as a contract designer for Target where she helped with trend research and design for everything from children's clothes to women's ready-to-wear. She hopes to begin a career in sports apparel design upon graduating from the program.
---
Xiao Li
Xiao Li grew up in Beijing China. He trained in professional shot put and discus when he was a young child. He has carried his passion for sports throughout his entire college life, where he participated on the track and basketball teams. He completed a bachelor's degree in fine arts in China, and received a master's degree in arts management at the University of Oregon in 2016. The Sports Product Design program has offered him the perfect opportunity to combine his experience as an athlete, his artistic skills, and his passion for sports. He is interested in exploring performance apparel innovation and technology for sports footwear.
---
Yu Zou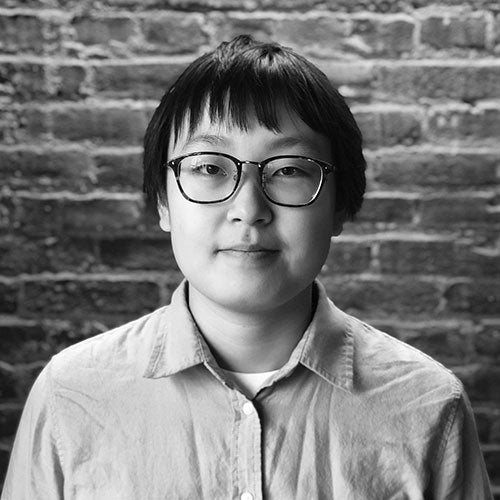 Yu Zou received a bachelor of science in economics with a double major in studio arts from Tulane University in 2018. She joined the Sports Product Design program to further her knowledge of sports products and develop her skills as a designer. She is interested in experimenting with new materials and technologies, while integrating functional, practical, and aesthetic design. With her background in data analysis, Zou also envisions utilizing the scientific method to help create sports products that truly satisfy athletes' needs.
About the Sports Product Design Program